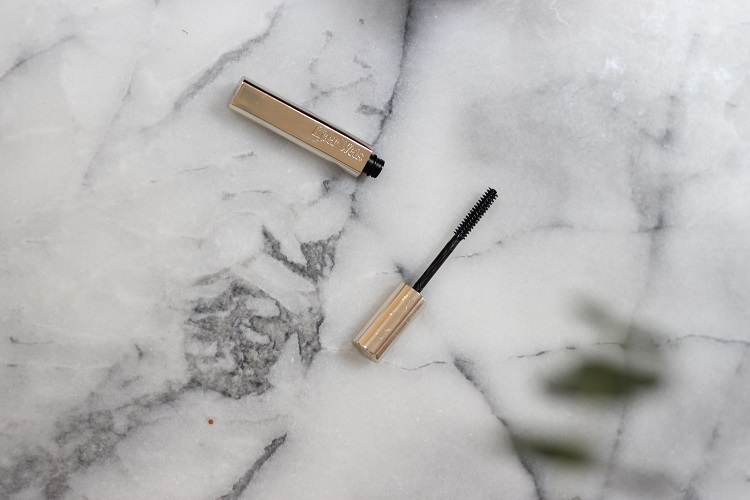 Trying out new makeup is fun. Except when it comes to mascara. It's always such a roll the dice affair. In order for me to truly put it through a day in the life, I actually like to wear it for a full day in the life. So when it transfers and flakes by the time I get to work, it throws my whole day (and mood) off. Sure, I may have brought about 20 lipsticks with me to Toronto, but I only brought one mascara. It's the most functional beauty product and I don't want to switch it up by mood. After a particularly exhausting stretch of tossing out tube after tube, I picked up a refill of the Kjaer Weis Mascara since I still had my original sleek silver tube hanging out in a drawer. I loved this when I first tried it but naturally got beauty ADD and started trying new formulas when it got time to replacing the cartridge. My mistake – how was I not more excited by the fact that my mascara was REFILLABLE?! And how did I forgot the lovely scent of roses and lavender every time I use this? Or the fact that it never flakes or smudges and can be layered and curled without any damage to lashes?
Shove aside any notions you may have about natural mascara being subtle and tame because Kjaer Weis plumps up my lashes just as good as a Diorshow (for what it's worth, that particular formula smears on me by lunchtime). The trick is to apply a coat, let it chill for a bit, curl your lashes and then if you're really wanting to amp it up, apply one more coat. No clumping or damaging dryness , just some luscious lashes you'll want to bat around.
The refilling part is easy peasy, too. I took a pair of tweezers to pull out the old cartridge and pulled out the wand and simply slotted in a new set. Bam!