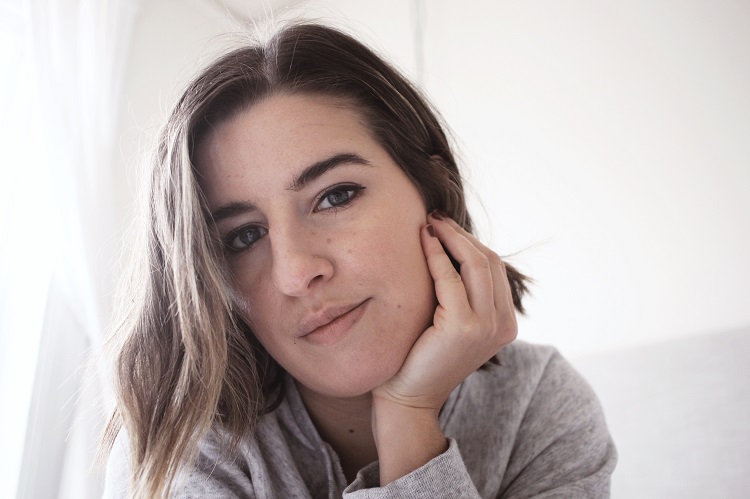 I think the clouds stuck over Chicago are mirroring what it feels like to be a citizen in the U.S. right now. We are experiencing the cloudiest spell in 25 years. Since our world changed so dramatically, the only sliver of sun in Chicago appeared the day of the Women's March – when it was also almost 60 degrees in Chicago. In January. If you believe in signs that will give you pause.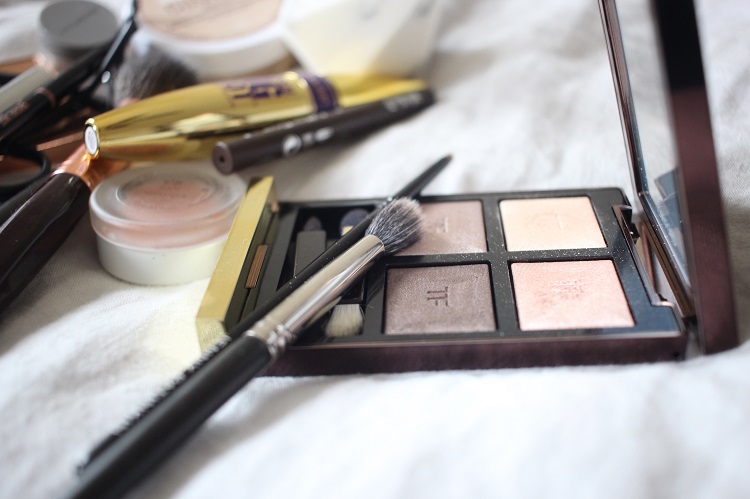 This week, I backed off my brighter lips and dusted off some of my favorite neutrals. It's an everyday makeup look I'll wear for work, the resistance, weekends, etc. You know. I started this year off all about the lip but I'm having a moment with this TOM FORD QUAD. I can't get enough and it just looks so good with a pinky nude lip. It's not that the colors are unique, but the formula makes it so special and luxurious. It's like silk pajamas for your eyelids. The two lighter shades are so glowy and have that wet look when you apply and the lower left taupe is everything I've ever wanted in a crease color. I use the darkest shade as a lower lash eyeliner (as Emily suggested) and it rounds out the look. Because I like more definition for all day wear, I layer liquid liner on my upper lash. I used to only wear black but I'm into the slightly more subdued but still saturating Kat Von D Tattoo Liner in brown.
Something that also has me in an all-caps mood: FLAT IRON WAVES! As in, I think I've finally figured out how to do it on my hair. It really is all in the flick of the wrist (not to be confused with flicka da wrist). Lately, I'm all waves and this makeup look. And, chances are, this Everlane sweatshirt that I still wear nonstop.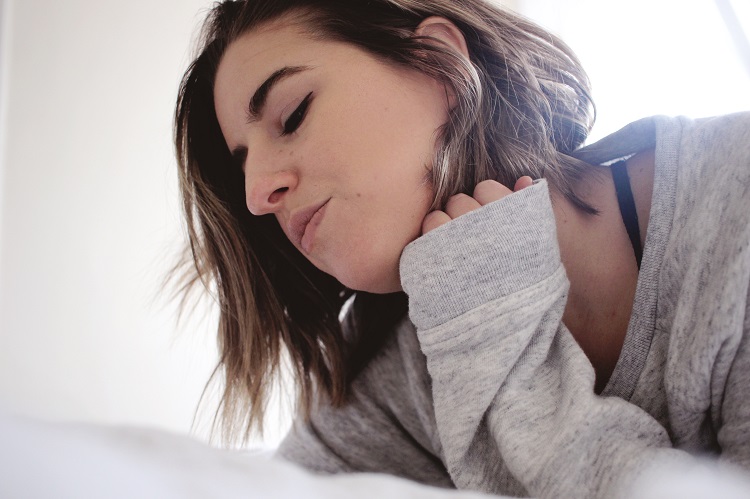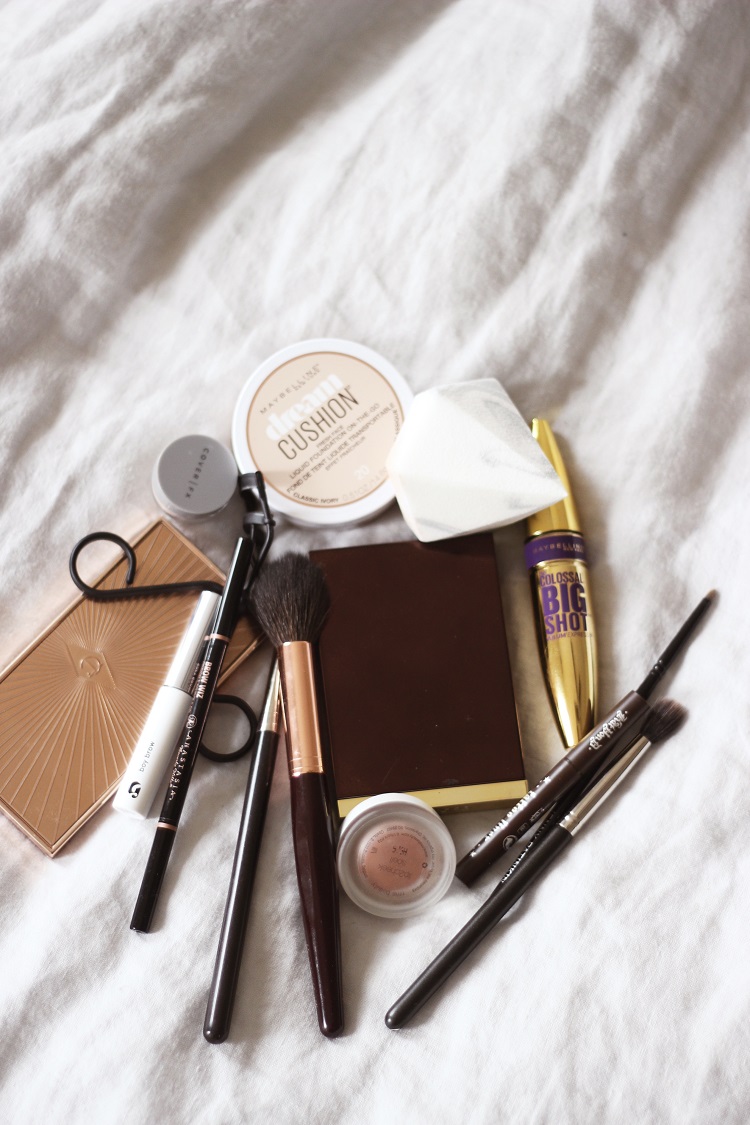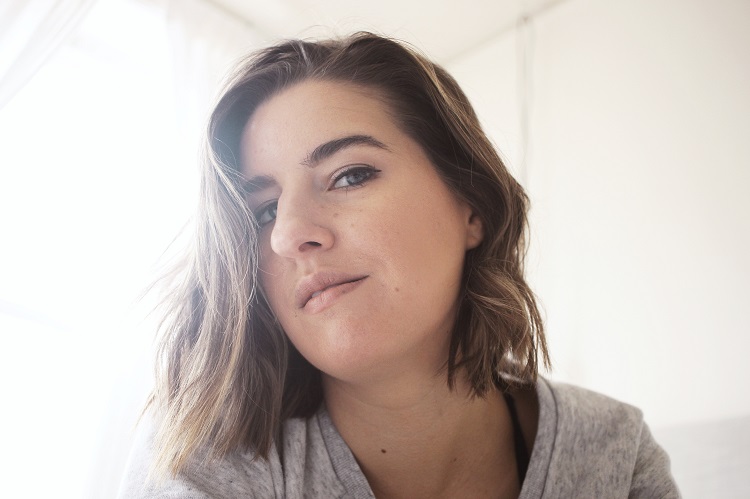 Did you see that almost the entire RMS line is now sold at Sephora? It's pretty cool to see organic ranges joining the ranks. I've been using the Lip 2 Cheek in Spell a lot recently – perfection in a pot.
Lashes by way of Maybelline. The Colossal Big Shot is as volumizing as it is lengthening. I like that it is easier to remove than my usual go-to mascara. I think Maybelline's on a roll so far this year. I've been been raving on Instagram all week about Maybelline's Dream Cushion compact foundation. It's not just a great drugstore foundation; it's a great foundation.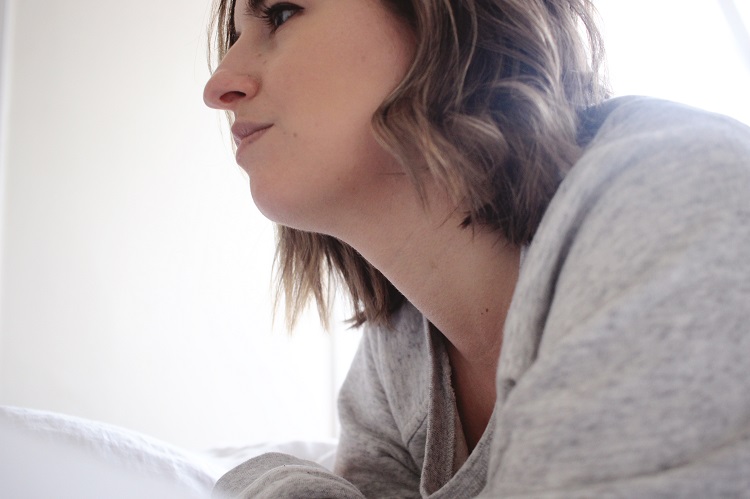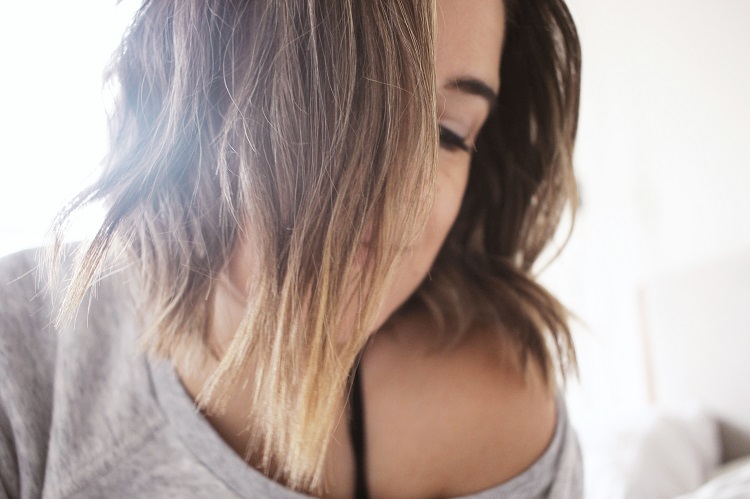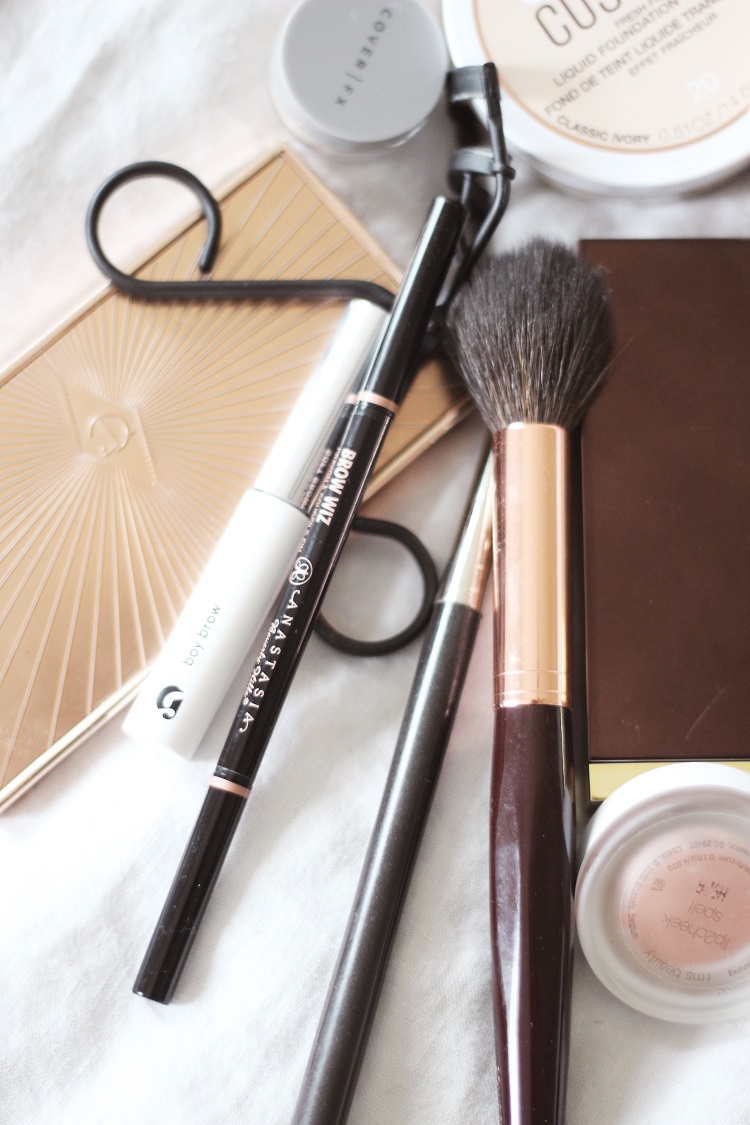 I also got a mini sample of Cover FX's new setting powder. It's the smartest sample packaging – there are holes so it's not just one giant tub and it even has a protective cover in between the filter and the lid. That detail did not go unnoticed. I appreciate a good testing experience with minis. I really like the powder but jury's still out if I would replace my RMS UnPowder.
Let's hope this week brings not only sun but also courage. Looking at you rational leaders of America quietly standing by and watching an agenda of hate and fear plow over all of us.