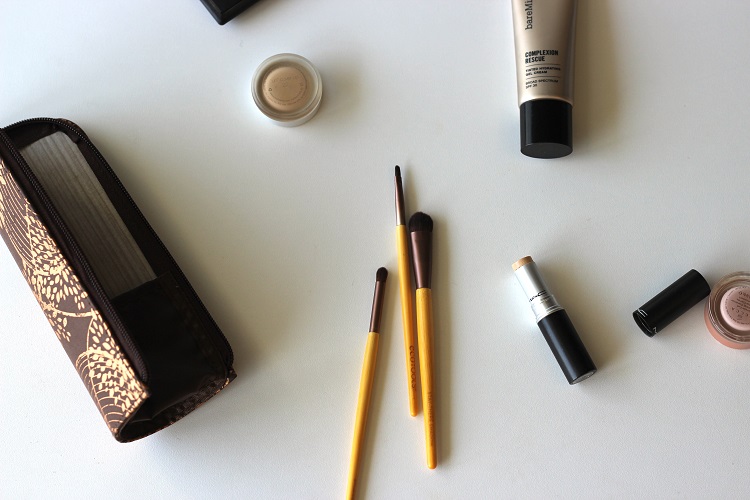 Someone might have gone on a wee bit of a YouTube beauty bender during a recent rainy Saturday. It was perfect. I found myself wishing against the peek of sun just so I could revel in my lazy slumber a little longer. My beauty binge drug of choice was the lovely Brit Lisa Eldridge. I'm a devotee of the School of Eldridge and found myself way behind on her tutorials. After seeing her "pinpoint" conceal video after video, I got up and got to work on my own bare face. Pinpoint concealing is so smart! Ever layer on the foundation a little too hard just to cover up a small bit of redness or one blemish? Think you need full coverage but really you just need full coverage on two tiny specks. Yup. Pinpoint concealing is your jam.
Lisa always uses brushes intended for eyes rather than concealer because they are usually smaller and help to cover just a small area. I immediately grabbed my EcoTools Day to Night Set and found the perfect tool (originally intended for lips!) to get to pinpointing.
Ahh, it's so easy and appeals to the perfectionist in all of us. Dab you brush in a thicker, opaque concealer and stipple it over your blemishes or any stubborn spots.  I use my MAC Matchmaster but another good option is Laura Mercier Secret Camouflage. Then, with your fingers, pat it in or use a fluffy brush to blend the edges away. It's like instant skin retouching, but with concealer instead of software. As Lisa explains, this is a classic makeup artist trick and is perfect for everyday gals like you and me because it gives us that flawless finish without all that makeup.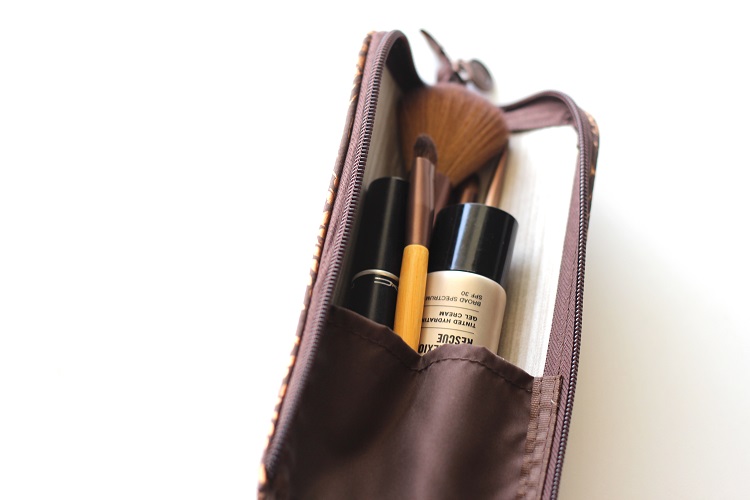 And if you do need a little more than pinpointing, there is a pointed concealer brush in this kit that works quite nicely under the eye. I use it to blend out my Becca Corrector – a.k.a. awake in a pot. I love the brightening effect. And, for my constant on-the-go life, I like to slip a few extras in the brush container and throw it in my bag.
P.S. Lisa Eldridge is coming out with a book! All on the history of makeup – cannot wait.
This post was sponsored by EcoTools. All opinions and tips are 100% my own. Thank you for supporting the brands that support 312 Beauty.