Gold makeup is always part of the holiday beauty conversation. As it should be. It's festive, sparkly and looks great on pretty much everyone. But, here's the thing: it's also really great beyond the holidays. Say, when you return from Miami with a sniffly nose and pathetic cough and the accompanying red nose, dry cheeks and foggy eyes. Winter skin and gold do wonders for the complexion. I fooled everyone all weekend! I'll be gilding my face for New Year's Eve with my gold trifecta (eyes, lips + cheeks!) and a boat load of liquid liner and mascara but wanted to share the everyday shades of gold look I've been favoring.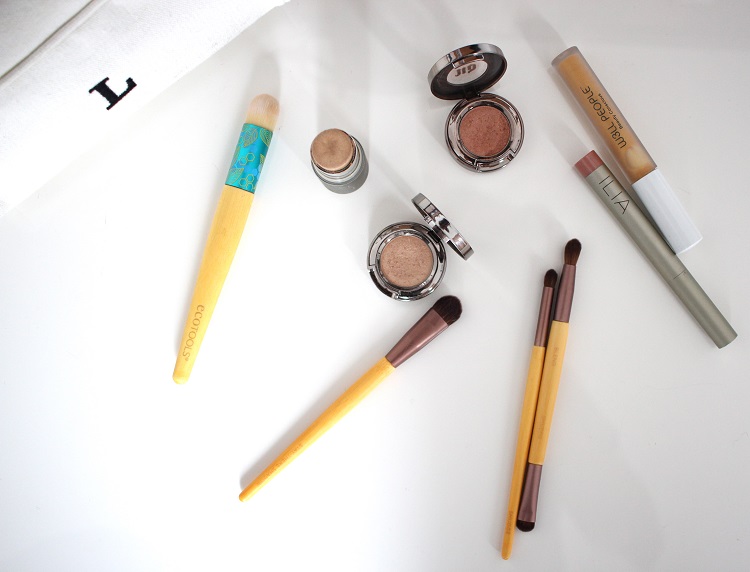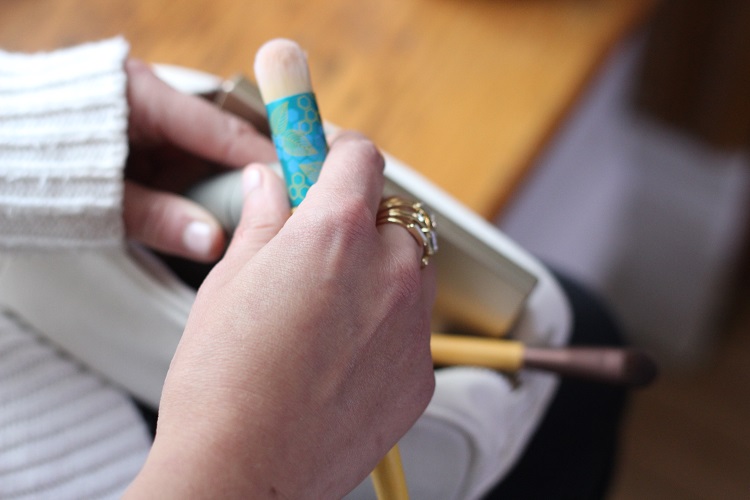 For my cheeks, I take ILIA's Illuminator in Cosmic Dancer – any gold cream highlighter will do – and give a few swipes on my cheekbones then blend it in using EcoTools Eye Perfecting Brush and drag it around the curve toward my outer eye. This brush is part of the Complexion Collection and as is the case with me and my beloved EcoTools, I always use these brushes in unintended ways! This is *technically* for blending concealer – the shape mimics a fingertip – so it's perfect for blending in precisely. Using whatever's left on the brush, I also dab it in a few other areas that I'd normally highlight.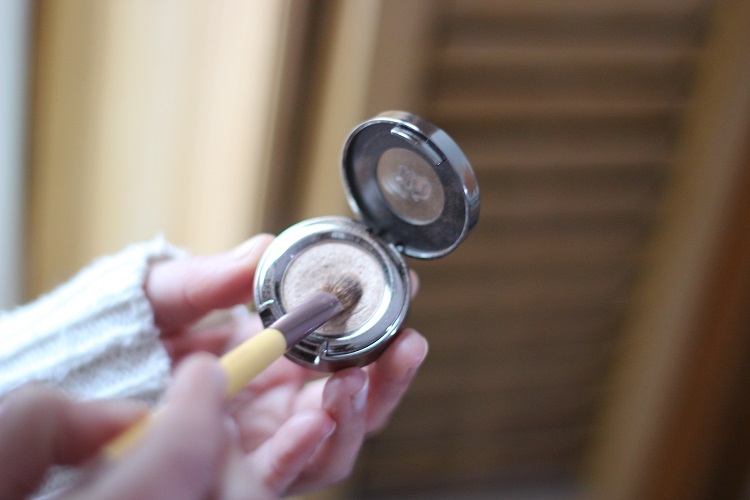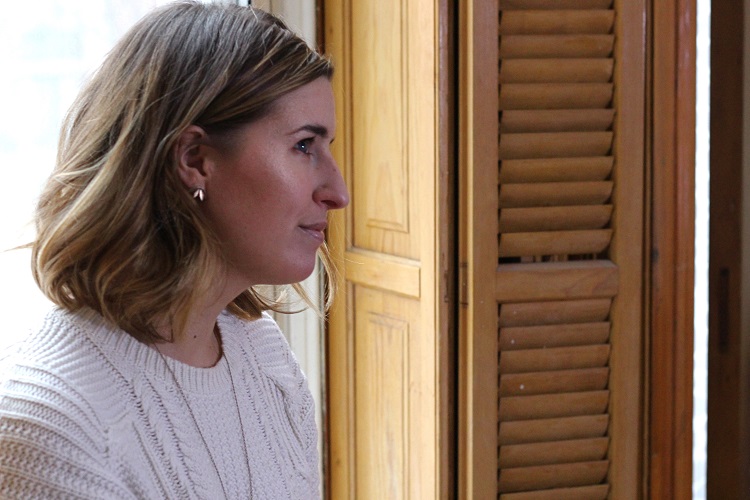 For eyes, it's all about the layer. The key is to go for colors in the gold family so you have more dimension. I start with something deeper – my fav ILIA Silken Shadow Stick in 'Next to You' – all over my lid and lower lash line. I get the best results blending it in with EcoTools Blend and Smudge double-sided brush from the Eye Enhancing Duo. From there, I use EcoTools flat Large Shadow brush (secret: it's not that large and part of this awesome Essential Eye set) to layer a powder shadow in a similar color over. For the finishing touch, I use the EcoTools Smudge Brush (also from the Essential Eye set and slightly smaller than the double-sided version) to layer a pale gold in the inner corners and center.
Last, but maybe most impactful, is a gold lip gloss. I know, that could get really excessive in theory, but the gold W3LL People Bio Extreme Gloss has just a hint of shimmer and loads of natural shine. It's actually liquid crystal. Fun, right?
Wherever your plans take you this New Year's Eve, I hope you have a great time!
This post was sponsored by EcoTools. All opinions, thoughts and experiences are 100% my own. Thank you, as always, for reading and supporting!