Two glorious weeks off from work.  I'm energized but I'm also craving more lazy mornings. It was hard this weekend not to feel the blues. Didn't help that yesterday I went to the grocery store, Trader Joe's and Costco all in the span of an afternoon. Me and every person in Chicago. Oy! Guessing you maybe had the same idea, too?  I'm counting on January to stay slow and fulfill my homebody ambitions. But, back to work and routine I go. There are ways to make it easier. Here's my inspo!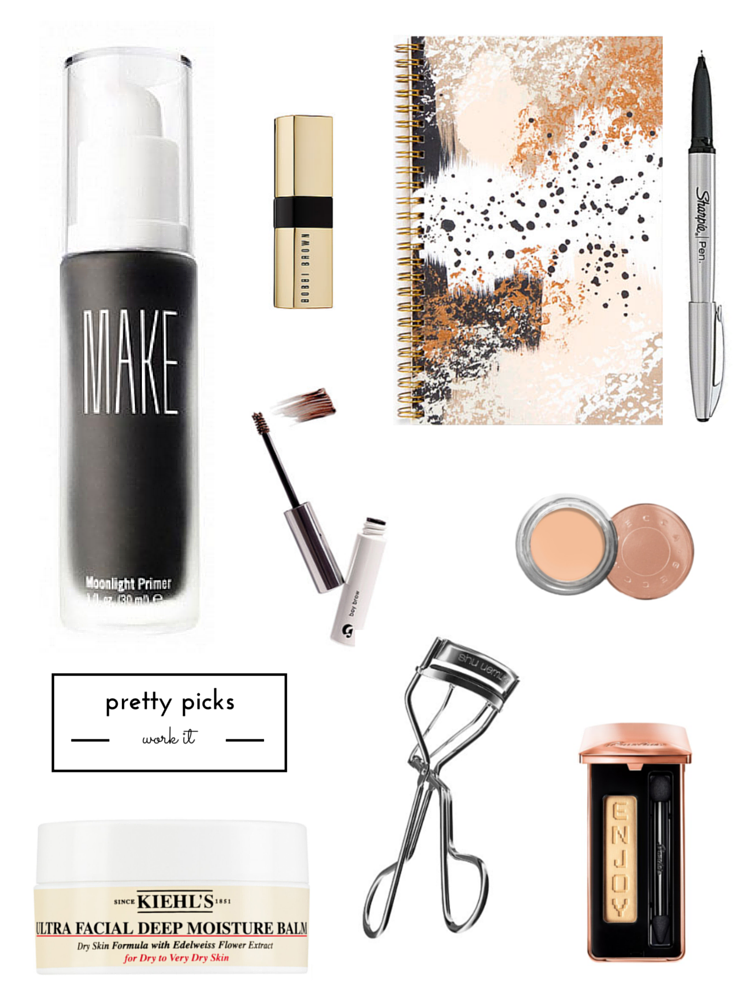 Here I am all worried about UV rays from the sun but what about our screens? Shoot, is that even worse? I know I'm certainly exposed to it more. I'd never heard of a product that shields against the lights from our devices until I saw Make Moonlight Primer. I'm mega intrigued!
There's something about a new tube of lipstick that gets me excited for any day. I'm eyeing up Bobbi Brown Luxe Lip Color in one of those beautiful bright pink shades. Bobbi has perfected the raspberry lip color!
New year, new plans to be made! I started using my Evermore Day Planner – made in Chicago by a super talented papercut artist – and have a new Sharpie pen on my desk reporting for duty.
Not jazzed about those early (/structured) mornings. Loading up on the best concealer there is: Becca Under Eye Brightening Corrector and Glossier Boy Brow to fluff up my brows in a swipe. It was inspired by moustache wax and embracing all of the messy tiny brow hairs we usually try to hide.
Oh sweet Buttercup Eyeshadow! I like makeup with a message.
I use my Shu Uemura Eyelash Curler and it makes a huge difference. I use it before mascara or in place of if I'm feeling like bare lashes.
Breaking news: there's now a Kiehl's Ultra Facial Deep Moisture Balm! The Ultra Facial line is iconic to fans of Kiehl's for the way it gently moisturizes and a balm is next level.  Perfect for those morning commutes I'm facing again.
How are you handling this Monday?