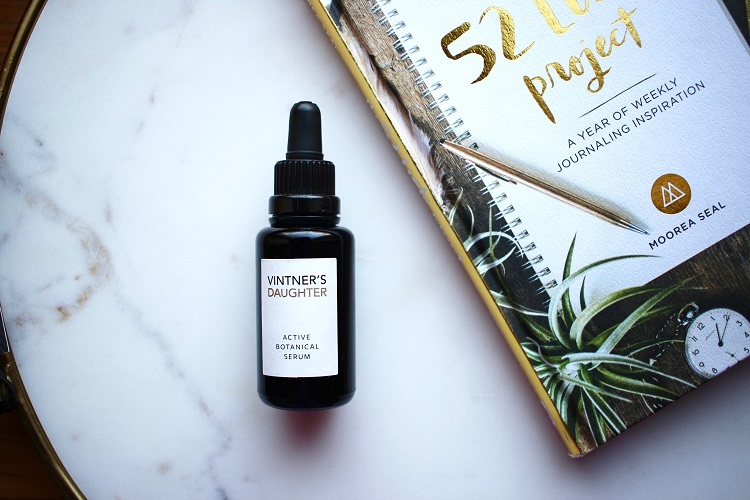 Focus. It's my word this year.
I'm ambivalent on New Year's resolutions but I am pro-goals. In the corporate world, goals are meant to be SMART: Specific, Measurable, Achievable, Realistic, and Time-bound. For good reason, perhaps, but I take a different approach when it comes in other areas of my life. It's not that I'm avoiding structure – the opposite – but this year, I'm basing much of the success on how I feel. I want to rid myself of anxiety, fear and find focus. I'm done with the nasty emotional rollercoaster procrastination sets in motion. I'll know when I've accomplished this goal because I will feel the results. And, I know well what it feels like when I don't.
To my detriment, I'm the queen of starting something or half-baking an idea and letting it sit. I'm done with needless distraction. I started the 52 Lists Project this past weekend. The first list in the book, organized by season, is to set goals for the year ahead. I splashed focus all over that page.
And, I've really been thinking about a conversation I had with April Gargiulo, maker of Vintner's Daughter Active Botanical Serum, months and months ago. See how I'm just now telling you about this? Guys, my bad. April makes a facial oil that is nothing shy of a miracle for your skin. She cracked the code on radiance. There are 22 of the world's most active botanicals inside – results are almost instant. I'm on my second bottle – I will be a customer for life of this stuff!
Now, several things from that conversation that I think about often. First, this serum is the only product April makes. She spent two years developing the formula. While she was pregnant, too. She had a passion to craft her dream product and it needed to do everything. She speaks about this with such conviction and focus. In so many industries – tech, beauty, fashion – the conversations tend to immediately center about what's launching next. She acknowledged that some retailers prefer multiple SKUs within one line but stayed true to her mission to make one incredible serum. I imagine one day, April will do another. We should all hope this inspires more skin care because it is so damn good.
She focused on the ingredients. She hails from a family of wine makers (she is a vintner's daughter!) and knows full well that the quality of what you put into your product makes a difference. Growing up on a vineyard is essentially growing up on a farm. She was raised with agriculture. Everything in this bottle is the result of research and purposeful planning. There are no off the shelf extracts, but whole plants. There are pairings on purpose. As April explains, lemon and avocado oil are great alone but together they are a superblend to help get rid of discoloration.
She focused on education. Yes, you just put the serum on your face but April wants you to get every maximum benefit possible. She speaks about a special "push-press" method to help the serum go deeper into the skin, supercharging the effect. This is her way of telling you to focus on this moment of your day. Make the most of it so you see the reward.
Don't we all want to supercharge our impact? I love this serum and every day I use it I'm reminded by the focus April had in bringing it to life. We can put our energy on that one big idea. We don't have to spread our energy into multiple directions. It's freeing to allow yourself to stay focused on what really matters to you.
Do you have a word this year? A central theme? I'd love to know how you approach "resolutions" and what fires you up to face a new year of possibilities.