I am all about the reflective year in review. I do it through a beauty lens here and from a personal POV in my journal. I used to find this time of year rather sad because it was saying goodbye to a year but now I see it as hopeful. And, let's be honest, is anyone else really sad to see 2016 go? Peace out, you were ruthless.
And about that beauty lens. This year was awesome from that view. The 90s came back with a vengeance, YouTubers put 100 coats of makeup on for fun and rainbow highlighter was a sensation. Not all my jam but trends that made this year what it was in beauty. We're also living the rise of skincare as makeup and individualism, ala Glossier – an ascension I am 100% on board with moving into 2017.
I'll get to it. My top 10 favorite beauty launches of 2016.
Honestly, Glossier everything. But especially the Stretch Concealer and Super Pure serum. I use two shades of the concealer (Light and Medium) and often use that combo in place of any other face makeup. They are so creamy and dewy.
Lancome had maybe the best idea for a liquid eyeliner: make the handle bend so application is easier. It works. And, to boot, the eyeliner formula itself is extra inky and concentrated so there's never any tugging or skipping.
Technically, this is not a 2016 launch but I didn't discover it until this summer. Maybelline Lash Sensational Mascara is the best drugstore mascara, ever. It lengthens and curls lashes, holds them in place all day and is 100% budgeproof – even the non-waterproof version.
Kiehl's Midnight Recovery Cleansing Oil squeezed in just under the wire – but I've been using it for a month now and it's love. This definitely has a place in every top of the year list. It breaks down makeup beautifully but its power is in bringing you the zen. I swear using this at night this helps separate me from the stress of the day.
As I said in my original review, it's really rare that I want to use a multiuse product as intended. Inevitably, they are always best on the cheek. Not so with the Bite Beauty Multistick at all. Somehow every color works as an eyeshadow, wears comfortably as a lipstick and looks good on cheeks. Cashew is my favorite shade.
I love having a Diptyque boutique in Chicago. I remember trying their spring fragrance, Eau des Sens, on a freezing cold spring day. It gave me hope of warmer days to come. The best way to describe it is like an orange tree. But not just the sweet blossom but also the greenery and tree itself. In-freaking-credible.
As you can see in my photos, I am about to squeeze the last drops of my Elizabeth Arden Prevage City Smart SPF. This isn't merely a really fancy sunscreen (but forgive me, I'm known for that at times…) but the most essential step in my daytime skincare routine. This formula is the color of pantyhose and the consistency of a thin lotion. It is loaded with Elizabeth Arden's Prevage and helps protect against all of the damage you encounter outdoors – sun and pollutants. It truly is for city girls.
Like Glossier, Ouai had a sensational year. This line cropped up what felt like out of nowhere and for months it was all I heard about. As soon as I tried the line (review here) I understood the hype. The Hair Oil is a standout for me. It helps my hair dry shiny and bouncy and smells like an exotic vacation.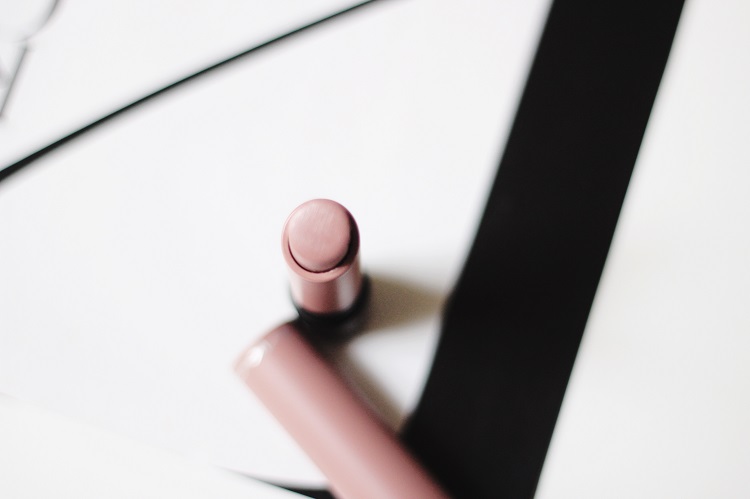 I try and love a lot of lip color. But most of all I love MAC Liptensity Lipstick in Driftwood. It's a pinkish mauve that runs cool. I'm always attracted to these colors but find they can go awry. Not Driftwood – I give off healthy vibes with this one. I love that it is unlike anything I have in my collection.
So there you have it: my year in beauty. What rocked your world in 2016? Beauty or otherwise.