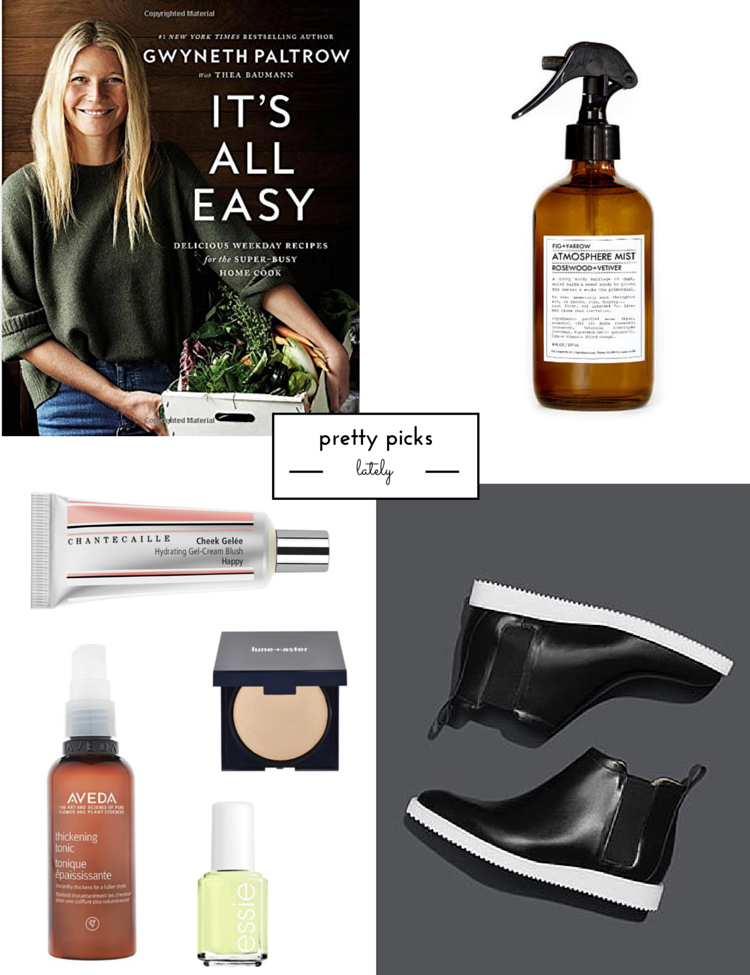 I've been a little absent lately. Not my intention. I've written so many blog posts in my head! I guilted myself for being so radio silent but quickly decided that was silly. We can be so hard on ourselves. Everyone is their own biggest critic, of this I'm certain. If you're not, who are you and what is your secret.
Honestly, this past month just hasn't been the easiest. I've been somewhat of an emotional yo-yo and struggling with feeling overwhelmed. I'm sure the latter elevated the former and sometimes when I'm overwhelmed, I just shut down. It's like I'm forced into focus. I think a little bit of that is healthy. In the middle of all that, I decided to go on Whole 30. You know, the elimination "don't call it a diet" that removes sugar, dairy, gluten, grains, legumes and alcohol from your diet for, yup, 30 days. I think it saved me from really crashing and burning. It was a strain on my time – so much grocery shopping, dishes and cooking – but I loved it even when I didn't. I'll spare you the full recap – believe me, my boyfriend and coworkers were subjected to frequent updates – but I do plan to keep it up. Normally at this time of year, I would be on allergy medication and I'm hardly sneezing. My skin is brighter, I'm not breaking out from cheese benders and I'm excited to eat veggies and cook. It was hard to give up alcohol at first but I might be a mental drinker. I thought I needed the glass of wine after a hard day but a Passionfruit LaCroix hit the spot just fine.  I needed to strike a balance there.
Some sunshine did me good this weekend and I'm looking forward to embracing the coming week. Here's what has me excited.
Gwenyth's new cookbook! It's All Easy is all gooooood.  If Whole 30 taught me one thing, it's that I don't have hours to spend in a kitchen every night. There are some delicious dinner recipes, beautiful goop-y photos and a really convincing case for making cashew cream.
I started using the baked Lune + Aster Bronzer in the winter and love how subtle it is. I'm still pale as can be and the 'necker island' color is just right still. Oh, p.s., Lune + Aster is the makeup line by the founder of Bluemercury!
I think the Everlane Street Ankle Boots may be the coolest thing I own.
I wear the Chantecaille Cheek Gelee every day. I picked it up after watching this video from Ingrid and can't stop wearing it.
I loathe aerosol air fresheners and artificial scents but love making my home smell beautiful. Enter Fig + Yarrow Atmosphere Mist in Rosewood Vetiver. It's lovely in all rooms and soothes me in stress moments.
I decided to resurrect a Essie Chillato from last year's summer collection rather than buying any new polish. I have way too many and find I don't use them enough. This pistachio-ish color is perfect. Go find it now if you still can!
I take all of the texture I can get and spritz Aveda Thickening Tonic on wet hair whether I air or blow dry. It works as you'd expect by thickening each strand of hair. I notice a big difference when I forget to use or if I'm traveling without it.