Chicago is a shopping destination and beauty boutiques are plentiful. 312 Shops features my favorite places to shop in the city and explores new territory as well. Consider this your guide to Chicago, by way of beauty. If unique and hard-to-find is your flavor, you're going to love space519.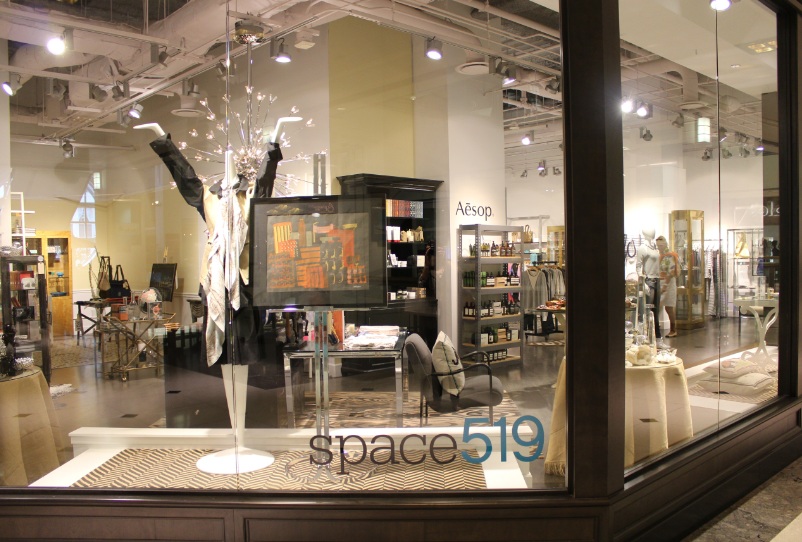 Tucked away in the Bloomingdale's building off of north Michigan Ave. is one of my favorite shops in the city, space519. It's uber-curated with something special for everyone. Men's and women's apparel, beautiful jewels, books just screaming for a place on your coffee table, home décor, furniture and…you guessed it, a killer beauty section. The apothecary housed in space519 is well-stocked with organic beauty that you almost never see in brick & mortar locations. Frankly, we need more places like space519 who have a unique POV in the very crowded Magnificent Mile.
Well-stocked RMS display. I picked up the Lip Shine in Sacred during my last visit!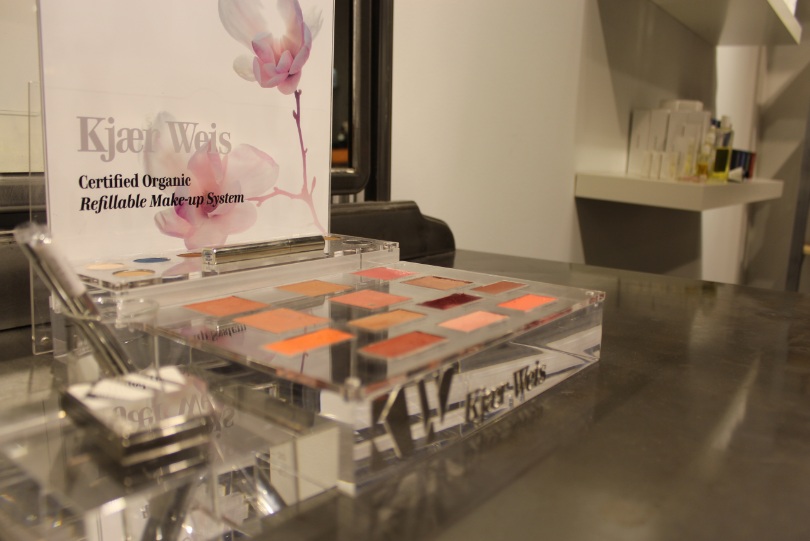 Best.mascara.ever.
It's really tempting to just order up this entire display
The Look… Not your average boutique, there's quite a bit of square footage here. It's open and airy with a modern feel. Products are housed on glass and stainless counters and inside brass cabinetry. Nearly everything is for sale inside – even the furniture, props and art used for décor and merchandising.
My second favorite area of the store
The Brands… Natural beauties, prepare yourself. space519 stocks RMS Beauty, Kjaer Weis, Jin Soon, HippxRGB, ILIA and Rahua.  Oh, and that's just to name a few. There's also an excellent selection of fragrances to sniff – Strange Invisible, MCMC and Apothia.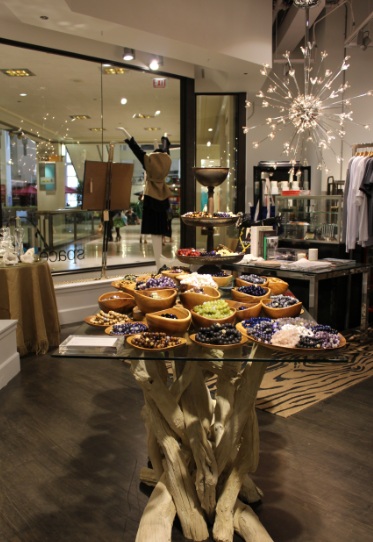 I'm obsessed with that light fixture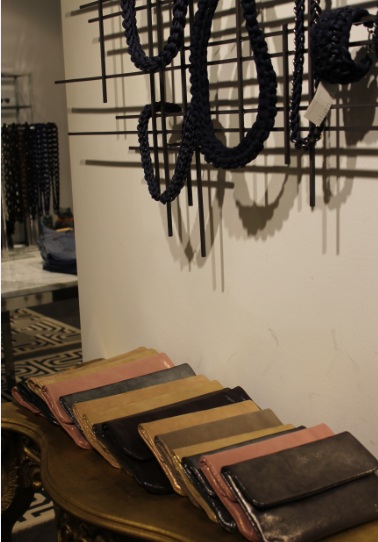 Accessories tucked around every corner

The Perks… Look for guest appearances of brand owners from time to time. Kirsten Kjaer Weis made an appearance last year and Astro Wifey (a.k.a. her royal nail art highness) is working her genius artwork to create one-of-a-kind manicures one Saturday each month.
The Experience… Take your time here. There's nothing cookie cutter about this store, so you might find yourself getting lost in a sea of books about Paris and other travels.