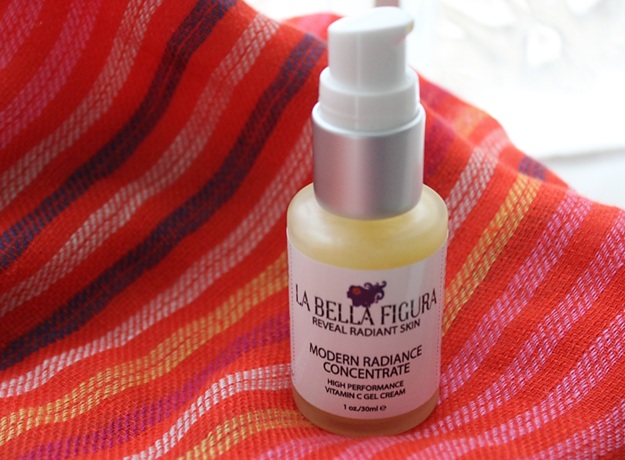 Earlier this year, Victoria from La Bella Figura was excitedly telling me about this ingredient they were sourcing for an upcoming launch that was so high in vitamin C it was going to be major for anti-aging skincare.  The end product was still in its very early stages of development, but I was already excited to get to testing. Fast forward nearly eight months and La Bella Figura Modern Radiance Concentrate is here! The ingredient that had team LBF so excited was the kakadu plum, which contains the world's highest source of vitamin C.  Which, in context, means that at a minimum, this fruit contains about 100 times the vitamin C concentration of an orange. And what La Bella Figura whipped up with this wonder is indeed major.
Among the benefits of continued use include, improved skin texture, even skin tone, reduced discoloration and more luminosity. There are so many antioxidants in this bottle that strengthen your skin and help it regenerate, it is mind-blowing. Skin naturally thins as we age and this formula gets deep into skin to help get some of that youthful elasticity back by toning the thinning skin. I think of this as the skincare version of my ballet barre class, minus the burn in my muscles. The gel cream consistency, which is in part from the cupuacu seed butter, feels cool and refreshing. LBF recommends to keep this in a cool, dark place to help preserve all that goodness. I'm savoring every pea-sized drop I use, because I have a feeling this is one that I will want to splurge on when my sample runs out!
P.S. Less than month to go until 'A Night for Green Beauty!