I'm feeling the l-o-v-e. I'm also giving out the love. I really think that a big smile is the best beauty move. Everything just kind of lights up. Not sure if you have a special date night coming up – there is Valentine's Day to look forward to – but if you think you might be planning on doing some kissing, a no frills lip is just a strategic move. Right?
It's why I have a feeling you will so be ready for this jelly. Vaseline Lip Therapy is now available in a tin. In the U.S.!  You can practically GPS your way to one using Vaseline's locator. Previously, you had to somehow procure the tins from the U.K. but they are stateside now. The whole moisturizing, non-sticky (perfect for smoochin') gang has arrived to Target – Original, Aloe, Rosy Lips and Cocoa Butter – and are a cool $4 apiece.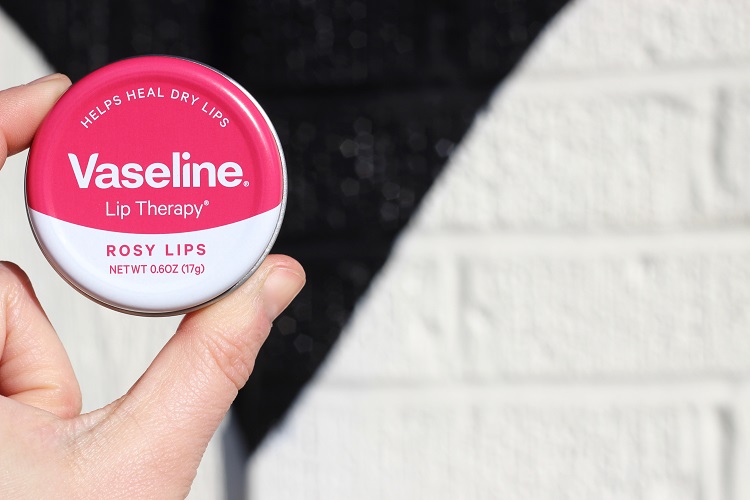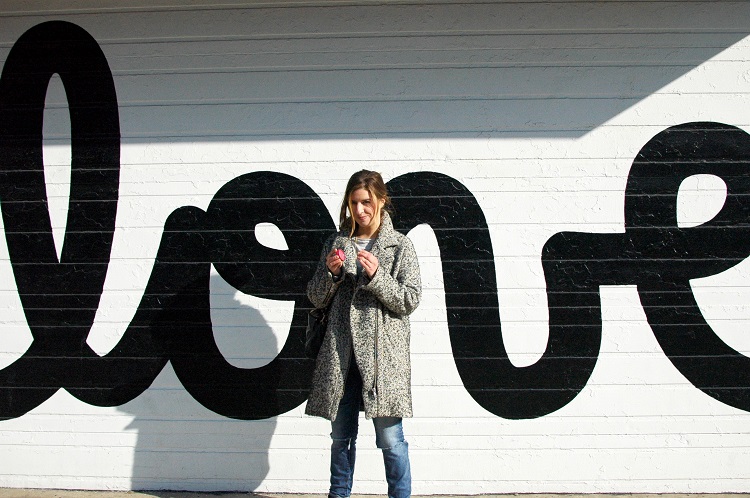 Vaseline's Lip Tins rule date night. They actually rule everything. Rosy Lips is my favorite because it has a slight pink tint , It's super subtle and perfect for accentuating your smile. It also helps seal in moisture so your lips don't dry out – mission critical this time of year.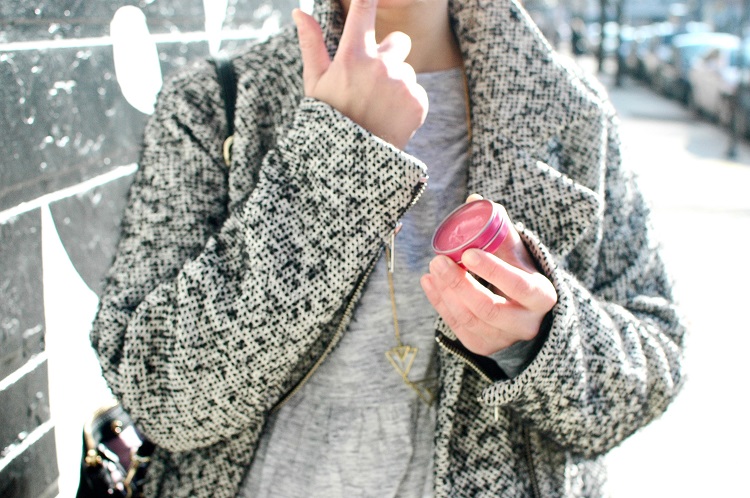 I've been working on perfecting my date night makeup. If my makeup can sustain the day and walks outside, it most definitely can handle date night. Rosy Lips is just the right amount of lip color and I love to pair it with a bright pink cheek and plum eyeliner.
Ooh, and you can even stash it in your pocket for easy access!
What are your plans this weekend? Date night? Girl time? Or just you time? If you can manage to squeeze in all three, then you win.
This post was sponsored by Vaseline. All the love put into this was mine alone. Thank you for reading!