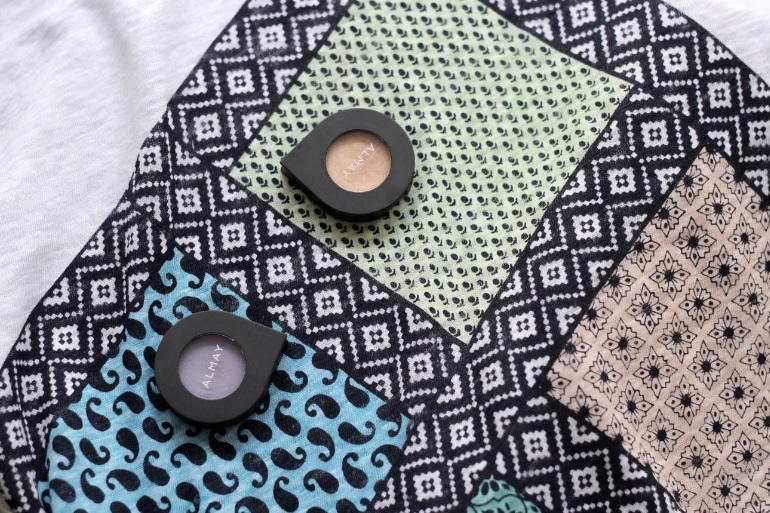 Grey, black and navy make a fine wardrobe palette but even I stray from my routine sometimes for color. And there's nothing that goes better with color than more color. This soft linen print tee and Almay Shadow Softies by Intense I-Color is one such combo taking me away from my uniform. I love the mix of patterns and it begs for an equally colorful palette on the face. I've been having some fun playing with a few colors of Almay's Shadow Softies, thanks to Refinery29 and Almay. The golden Crème Brulee with a touch of rose (pretty!) and the pale Lilac.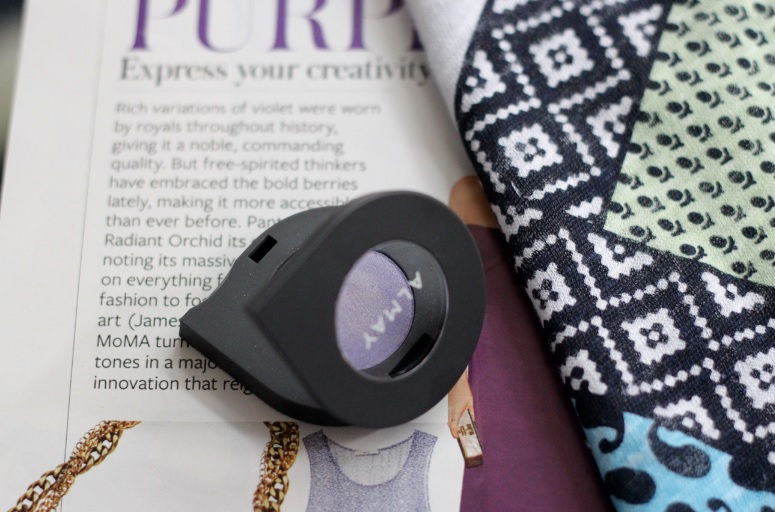 To the touch, these eye shadows are soft and cushy. Like puddy…and yes, once you press down you can't stop. On the eye, they are sheer and brightening. These are not a typical powder so they apply best with your ring finger. Try to pat and dab versus sweep and blend — you'll get more depth. I built up a few layers with the lilac and added a coral lip, which helps take away from the preciousness of this particular shade of purple.
What's your take on color? Would love to hear the colors you put together, cross face and body.
*Note: This post was sponsored by Almay Cosmetics and Refinery29. My opinions and words are my own. Thank you for supporting the brands that make 312 Beauty possible.