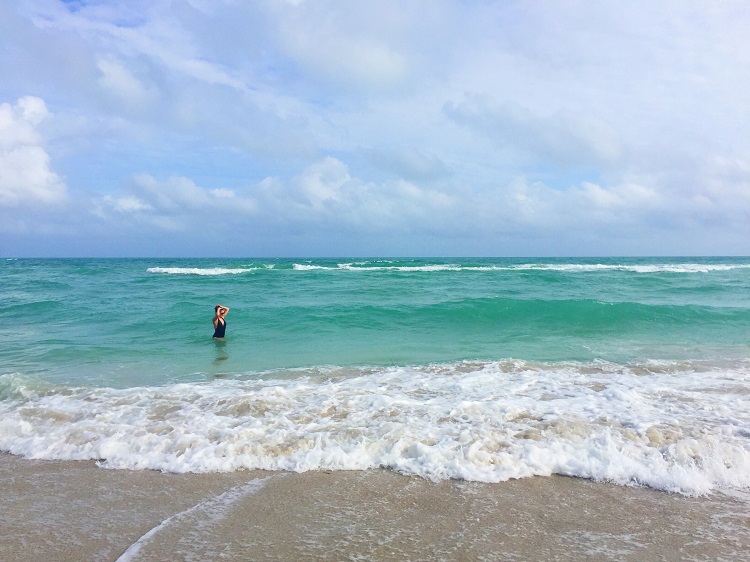 The 2015 journey is coming to a close. Like everyone else, I'm all, "what, another year on the books?! For real?" The first part of the month was condensed chaos. December is always such a hectic time of the year that it can be a struggle to actually enjoy the holidays. Seems this is always the case for me every year and I decided that, finally, I would do something about it. Never have I been so happy to board a 6am flight out of Chicago on a Saturday but when Miami is the destination, it's worth the early departure. For the first time, I happily traded in a cold week of Christmas for beach and sand. I don't care if it is only 75 degrees outside – that ocean water is warmer than Lake Michigan ever will be at its peak warmth. Take me to the beach every day!
Overall, this has been a year of a lot of firsts. I want to keep that open-minded theme through the end of the year and to prepare for 2016. I brought a few new products with me all with goal of relaxing and recharging. And did I ever (I know…radio silence over here!)
I got a head start on that whole New Year, new look. I'm all about that balayage life. I'm as blonde as I've ever been, yet it's so natural and blended. I'm way too much of a novice to even imagine coloring my hair on my own, but my P&G pals sent me a box of Vidal Sassoon Salonist. It has a two-step process with a brush and bowl so you can add depth and tones to the lengths of the hair, just like in a salon. If there's anyone that wants to try, please leave me a comment and I'll send a box your way!*
Now that I have color in my hair, I'm being more proactive about keeping my hair moisturized. Especially because we're in "perpetually dry forced heat someone please turn on the humidifier" time of year.  I'm doing a mask once a week now. I've been trying out a few options, one being the Pantene Pro-V 2-Minute Masque. It's such a budget steal! For under $8, you get a giant tub. It's more of a deep conditioner that you leave in your hair for 2-5 minutes, so you can easily do it in the shower without waiting around. It is deeply moisturizing and you feel the effect immediately. If I do it at night and let it air dry before bed, I wake up with the softest hair. It has that signature Pantene smell too, which I will love forever. I did this the right before my vacation!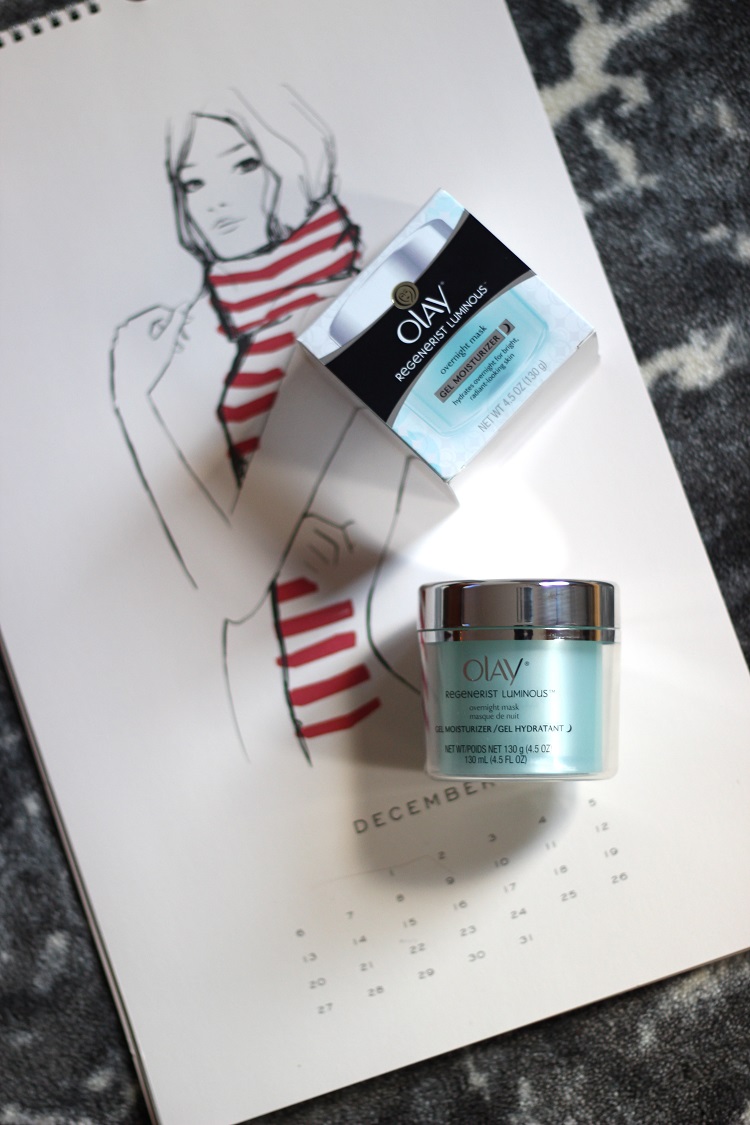 My first night in Miami was fantastic–we got a whopping 12 hours of sleep. It was glorious. We were still up by 8:30 a.m., so I didn't have that panic of sleeping the day away. Turns out, going to bed really early sets you up for a relaxing vacation. A good night's rest is beauty sleep in itself, but I amped it up with a few skin treatments. One was a sleeping mask from Olay, the Regenerist Luminous Overnight Mask. It's a gel mask that you can sleep in without washing off. I applied it onto some dry patches – my chin was flaky – and overnight it did its thing. The gel feels refreshing on the skin, especially after a day spent in the Miami sun.
I hope that you are having a restful and relaxing end of the year! Would love to hear how you're using the time to recharge! And, let me know about the Vidal Sassoon color by leaving a comment on this post. I'll coordinate with my P&G team to hook you up with a box of your choice and the Pantene Pro-V 2-Minute Masque! I can follow-up with you by email to coordinate specific shades!
*giving away up to 10 boxes – please contact me by January 15, 2016.
This post was sponsored by P&G Beauty. Thoughts and opinions are 100% my own. As always, thank you for supporting the brands that support 312 Beauty.