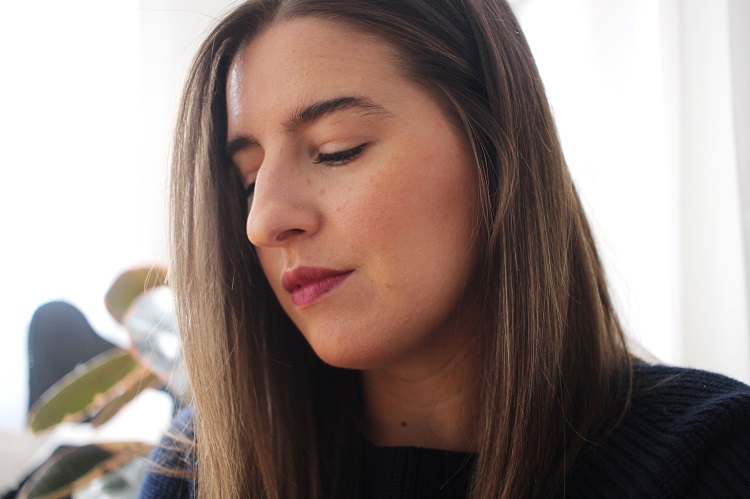 Major kudos to everyone that successfully works from home and changes their clothes/wears makeup everyday. Last week, I worked remotely and found it near impossible to take off my Glossier sweatshirt for anything but a bath. I was the very definition of bum all week. It was both lovely and terrifying.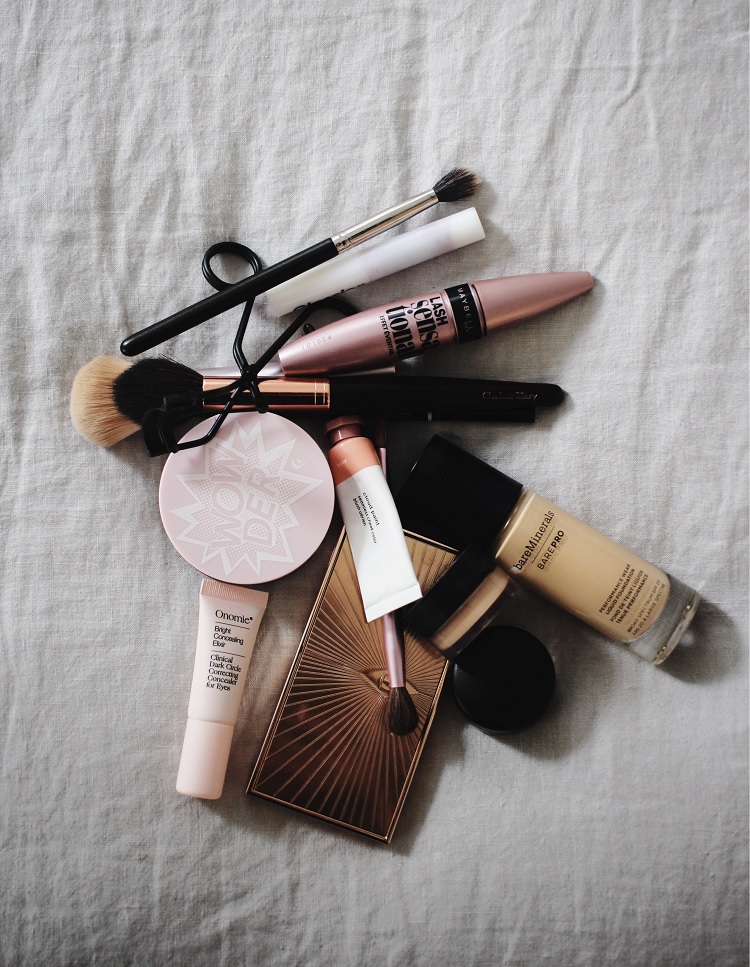 I'm back to changing my clothes more regularly and ventured into my fall beauty wardrobe a bit more as well. My Dior Cushion is all but dried up and I'm going to wait on opening the next disc until a future beauty wardrobe. Perfect time to use the bareMinerals Bare Pro liquid foundation. I like to buff in with in a dense fluffy brush on just the areas I need it. It's easy to wear, like all bareMinerals base products, but it is a true foundation – this stuff will cover. I like to apply foundation before any other base products – I know everyone has their own order. I follow up with concealer, in the event I need less.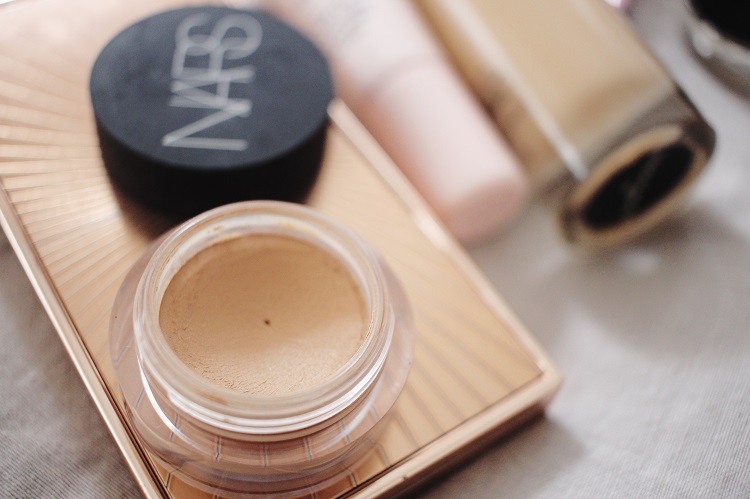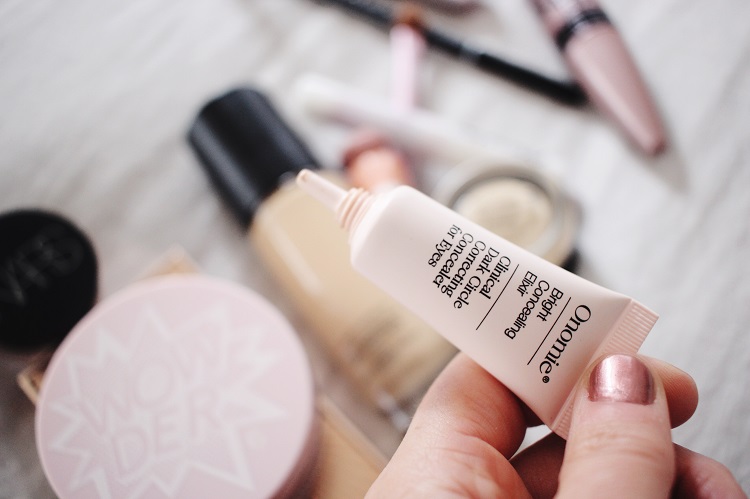 I also don't put foundation near my under eye area. I went in after with my Onomie concealer, buffing that in with a small flat Real Techniques brush under the eyes, around the nose. That stuff is mega brightening and has a fluffy light consistency that I love. It's the opposite texture of Glossier Stretch, which I also love, but more so on the skin than under my eyes because it is mega dewy.
In my lazy slumper, I also got off the healthy eating track. I blame my boyfriend for stocking our freezer with a Costco size pack of frozen pizza. That is my weakness. I love frozen pizza! And now I have some breakouts to show for it. Worth it? Ehhhh, in the moment, yes. Nars Soft Matte Concealer is the concealer of all concealers for a breakout. I use my ring finger to press and blend on any spots. Color match is the key to this one – I'm a perfect match to custard, it has the right amount of yellow to balance out the redness. It perfectly conceals and has incredible staying power, two musts if you're covering a zit in my opinion.
I decided to break out the Wowder as well, dusting on the center of my forehead, under my eye and on any blemish I covered. Wowder photographs really well.
I used my trust Tilbury Film Star — side note, I'm thinking of getting the contour and highlight wands in liquid form next, if it's as good as the powder I think I'll love it — on my face and eyelids. I decided to skip most eye makeup and let lips be the star of this look. I curled my lashes and put on a few coats of Maybelline Lash Sensational. This mascara is the very best – that lift!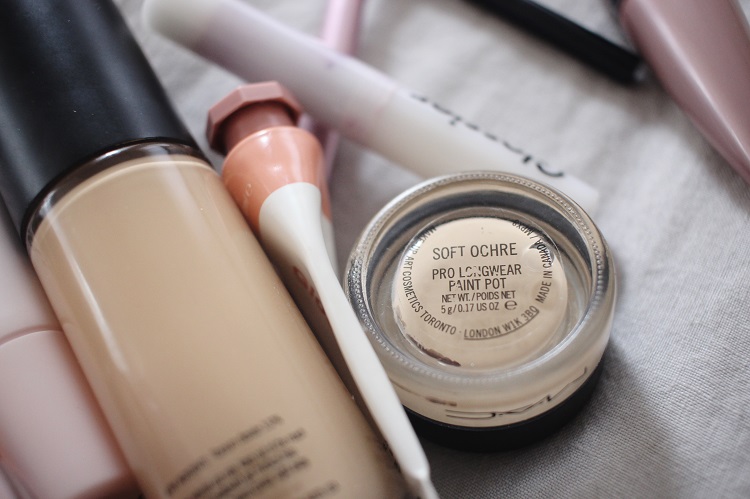 The perfect almost moody fall lip is Glossier Gen G in Jam. It looks like a deep blackberry in the tube but is more raspberry on the lips. This can be built up, a choose your own intensity adventure. This tube is from when it launched – I love the shade, but I know there have been some Gen G packaging improvements since. Still that simple skinny balmy tube but more protected in there.
The sweater is from a few years ago Everlane. It's no Glossier sweatshirt but it's just as cozy.