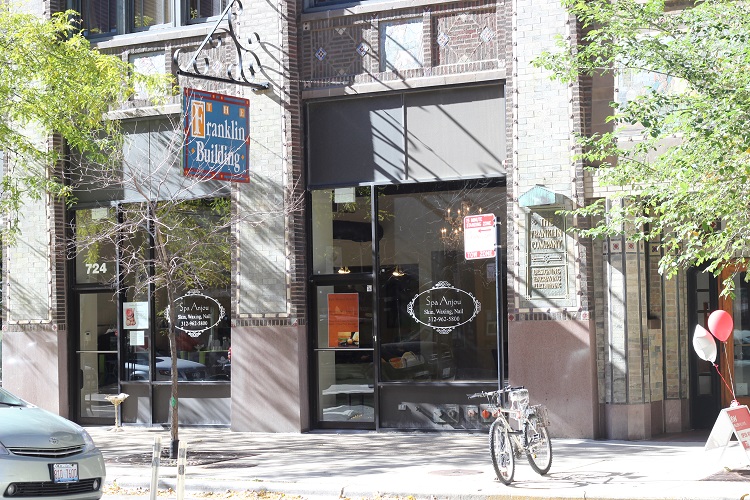 Charming isn't a word I use often. It loses its power if used on something decidedly un-charming. But I'm busting it out today. We've got charming on charming upon CHARMING.  With a side of quaint.
It's taken me nearly six years in Chicago to explore Printer's Row. What was I waiting for? Big mistake. HUGE. I know. It's a quick jaunt to the South Loop but the historic charm transports you to what feels like a different world. And, I know, for me, it was. I stood at the corner for a while taking in the view of the Willis (sigh…Sears #4eva) Tower from the South. So close, yet so far away this whole time.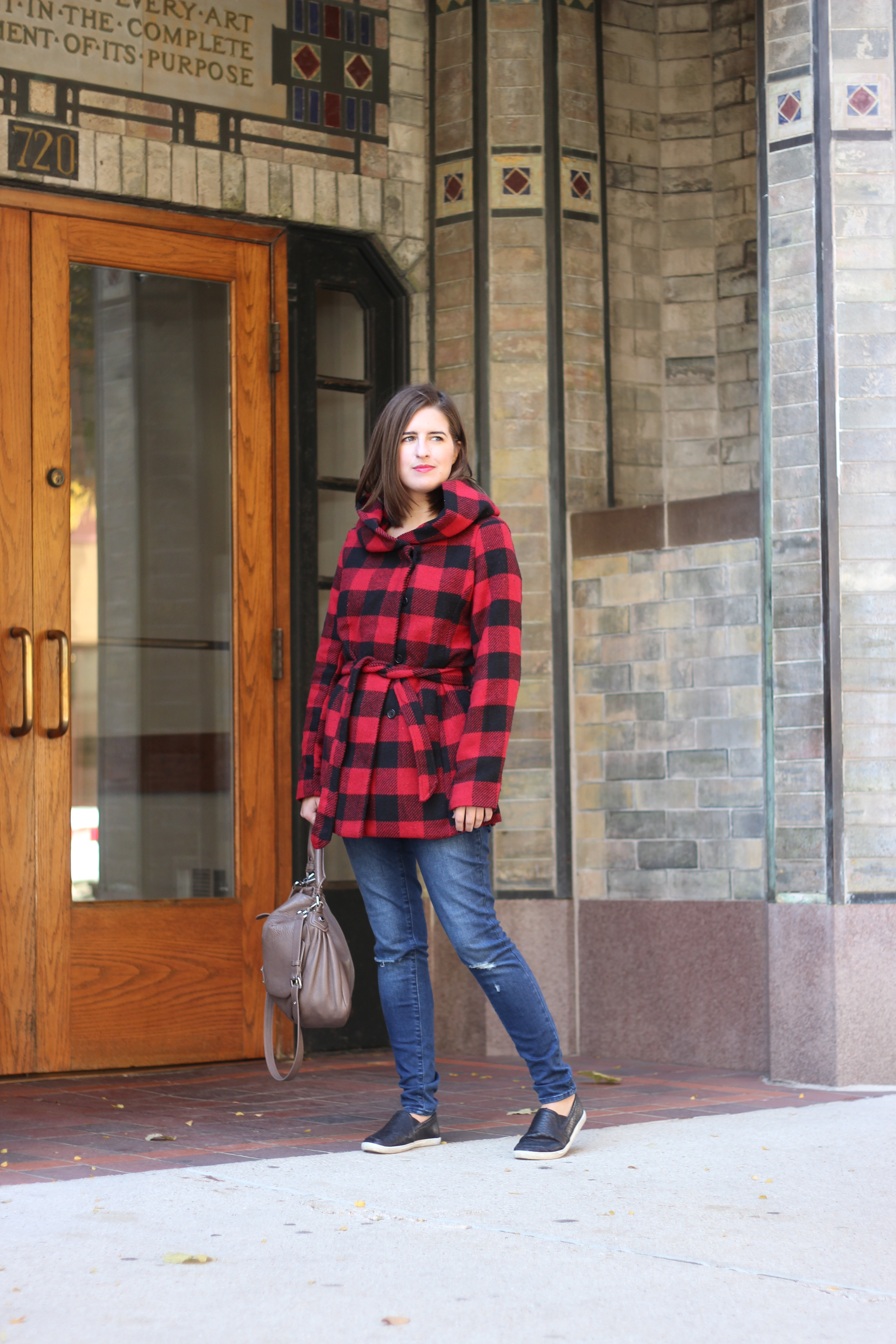 I didn't even know quite how much I would adore this area when I made a PrettyQuick date with Spa Anjou. It's sandwiched in between the historic Franklin building and Sandmeyer's book store…an independent shop with loads of, you guessed it, charm. I wrapped up cozy in this buffalo plaid wrap jacket (Target, you're killing it!) and dabbed on my cherry Sacred Lip Shine and had an epic fall day exploring the 'hood. I'm sure I was giddy walking down the street with leaves falling behind me and my eyes taking in rows of brick buildings with detailed architecture. Sometimes you have to let your city court you. I'd say for a first date, Printer's Row made a great impression on me.
My mani — Essie's nearly navy Style Cartel – lasted for a full week. I admittedly do my own nails most of the time but turning it over to the profs once in a while is a nice change. The Anjou tech did a fabulous job and didn't overbuff or damage my nail beds in any way. I looked down at my hands a sick amount during Style Cartel's reign. But wouldn't you, too?!
photo #2 taken by Lindsay