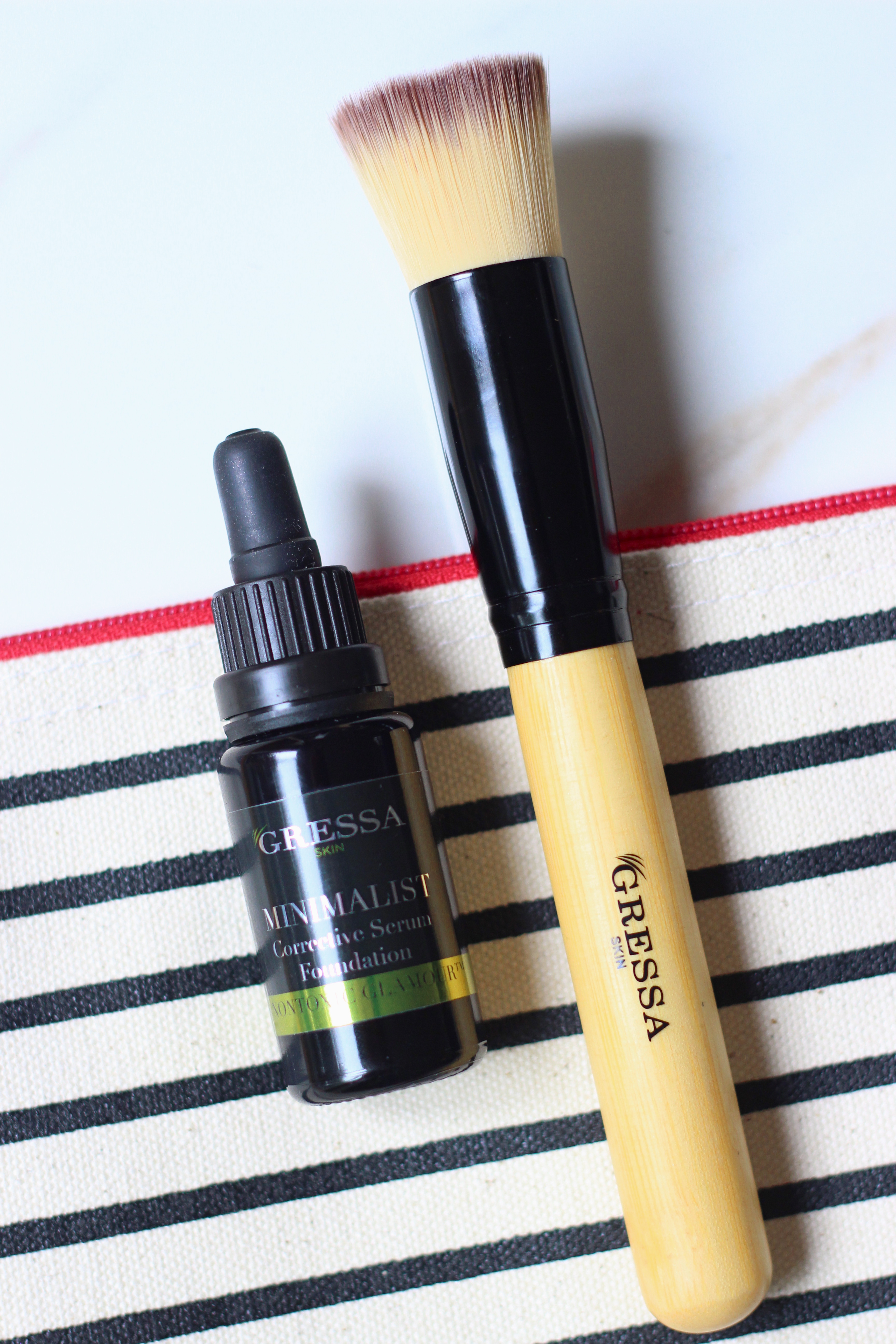 People always ask me if they should invest more in skin care or makeup. Not so fast, friends. Let's flip that around a bit. We should be thinking of our makeup as skin care as well. And I've got just the answer to that question that is truly both: Gressa Minimalist Serum Foundation. It's REAL good, guys. Real good.
The formula is thin and oil-rich, but don't fret about that. I like to think we've gotten past the fear of oil (I'm a pusher!) but I get that it can be scary in the context of foundation. The leading ingredient is broccoli seed oil which acts as a primer on skin. It's also pretty cool that the first ingredient is broccoli, right? The finish is nearly liquid to powder as a result. I love the process of putting this on. Give it a solid shake to blend everything together and squeeze a few drops – that's all ya need – and buff on. I have equally warm and fuzzy feelings about Gressa's immaculate buffing brush as I do the foundation itself. It has a magic wand effect on your face – but you can use your fingers, too.
It feels good to not have to choose between skin care or makeup. It's not something you should ever have to do. I believe passionately that it is less about the investment and more about the ingredients. Don't get sucked in to the Crème de la Mer trap. A hefty price tag doesn't mean squat if the ingredients are doing more harm than good. If you treat your skin with eco-friendly formulas then you may find you need less makeup. But if you prefer to wear a full-face, that's OK, too. You do you!