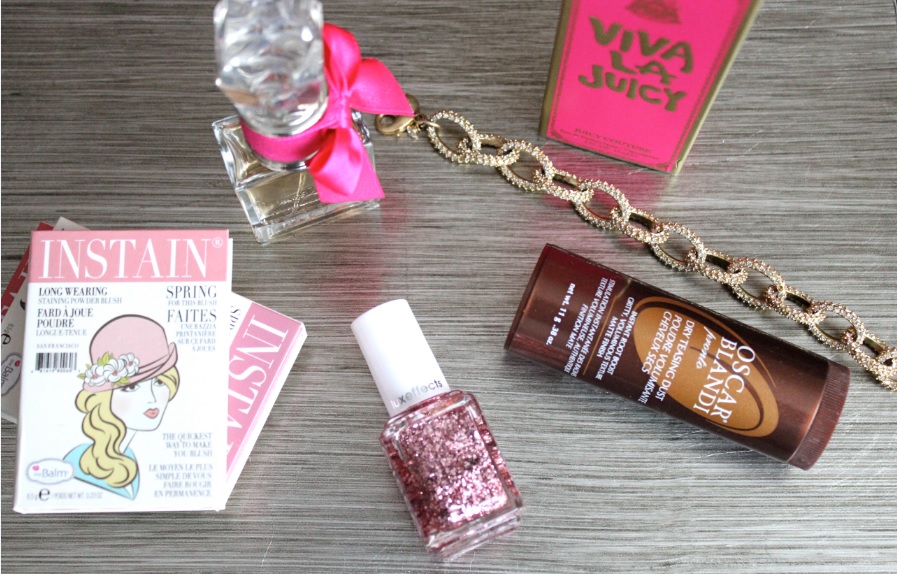 It's about to be a wrap on 2013 – one more week to go! This last stretch of year is always a strange limbo. Remembering the highs and lows of the last 12 months and looking ahead to a brand new shiny year with endless potential. But first, New Year's Eve and all of its glory. On tap for me? Date night with my man. I've already got my beauty itinerary all mapped out, thanks to the lovely team at Kohl's. Whether you're taking it easy or living it up, this agenda is one to follow.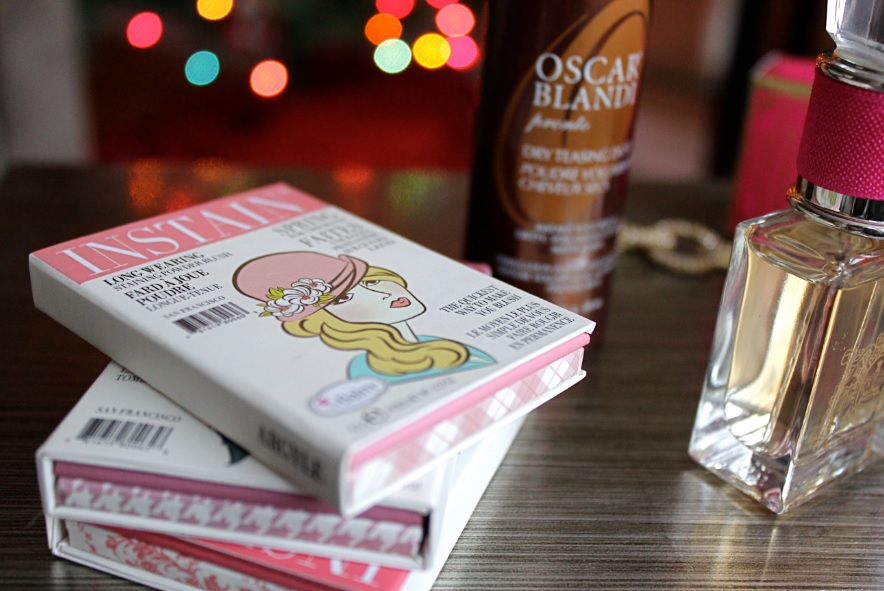 First and foremost…it is bad luck to start your New Year off on a bad hair day (says me – and I believe it!) Treat yourself to a blowout or take your time to do your own at home. I'm convinced I can never have a bad hair day as long as I use Oscar Blandi Dry Teasing Dust. A few sprinkles and you've got that sexy bedhead look (which cannot actually be achieved by sleeping).
Longwearing makeup is key. This is the night you really burn the midnight oil. I am super into these long-wearing blush stains from theBalm. The soft pink 'Argyle' shade is my fav.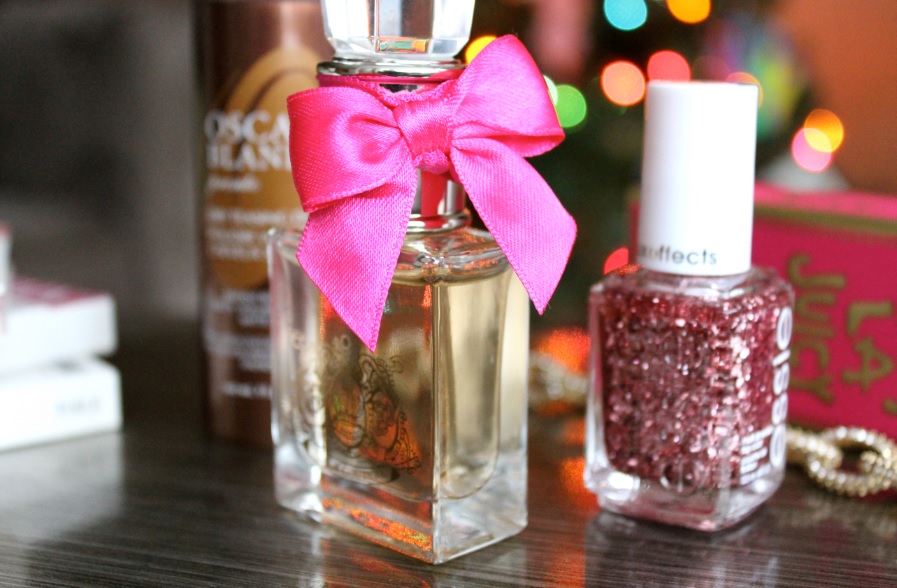 Choose your sparkle wisely. It's practically a written rule that you wear some form of glitter on NYE. I'll be sporting this Essie Luxeffects A Cut Above polish on my nails. It's  girly and fun.
Make sure you smell good; chances are you'll be leaning in for lots of kisses and hugs. I'll be spritzing Viva La Juicy, which is a classic winter fragrance. The base notes of amber, vanilla, caramel and sandalwood are like a cozy blanket. But not just any old fleece, no, like a sexy fur (faux, of course) wrap.
I wish you all a very merry holiday! What do you have in store for next week on New Year's Eve?
Note: This post is sponsored by SheKnows Experts Among Us  and Kohl's Beauty. All opinions, tips and recommendations are my own.