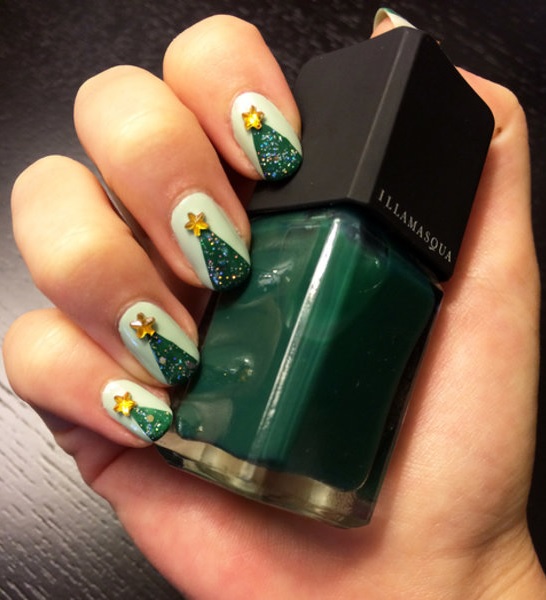 Photo via POPSUGAR Beauty
Almost time for merry merry! We took off the end of this week and headed for part one of our family holidays. Trying to unwind, finish projects I have going on at work and take in as much fresh air as possible. It's in the 50s here! It's eerie and strange but I won't complain. Hope you enjoy the last few days before Christmas and take in some R&R. Here are a few reads to catch up on.
This Christmas tree mani actually looks easy enough to do! Holiday statement nail, anyone?
One more day to enter Britanie's AMAZING May Lindstrom Blue Cocoon giveaway.
Loved this behind the scenes look at Illume from The American Edit.
Dani wins Christmas cards this year. Best ever.
The FDA is making moves against antibacterial soap. Here's why this is great news.
ILIA's Gold highlighter is everything right now. See for yourself!
Daily Candy editors rounded up their must-have zit zappers (oh, alliteration can't even make that phrase sound cute) and guess what made the list…
Have you guys seen the new Clarisonic 'luxe' brush heads? I've been trying out the Cashmere Cleanse…very fluffy so far.