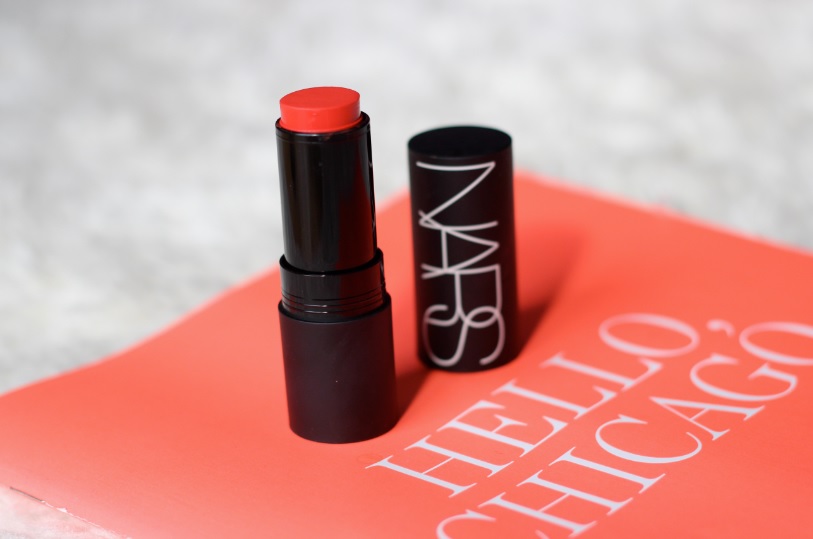 Bold isn't the right word to describe this stick of color. Shocking is more like it. You'd be right to call NARS Matte Multiple in this crazy bright poppy red color called Siam a challenge to wear, though I see it as an opportunity.
One look at this color and I knew I'd sacrifice the contents of my entire makeup bag in order to pull it off. I want to build everything I wear around this color. And after experimenting with it, I'll tell you that this color will wear you if you're not careful.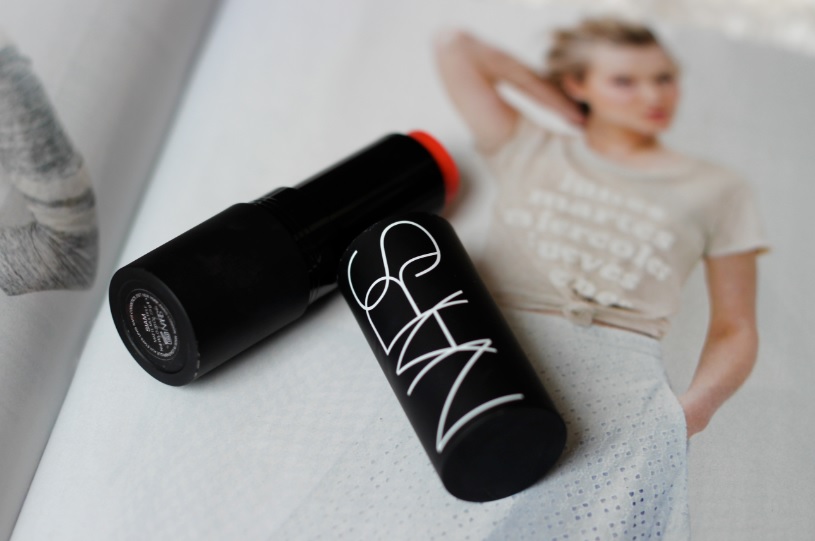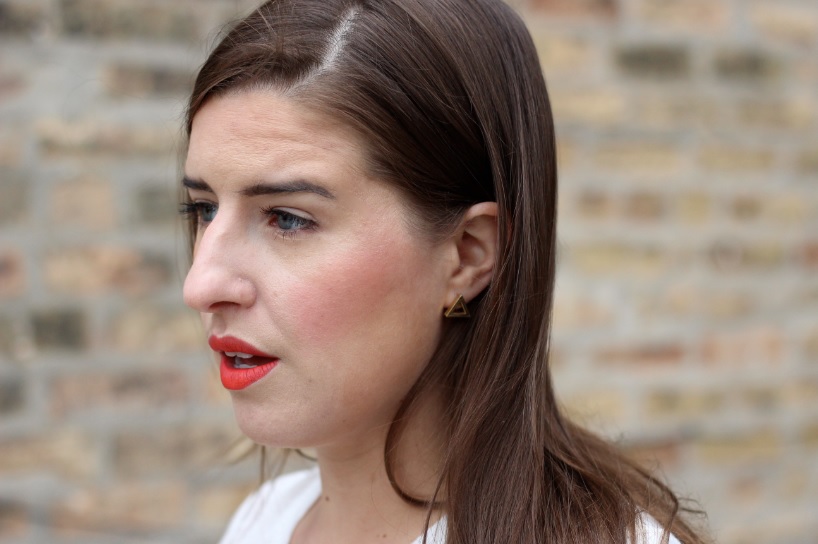 The NARS Multiples are among my favorite products, ever — even the shimmery versions. I didn't think NARS could top themselves but I think they did it with the Matte version. A big difference being you can use them wet to sheer out the color. For Siam, this method is the way to go but you still need to be extremely careful. It goes like this: wet a flat foundation brush, dab the brush on the back of you hand to wipe excess drops, pat ever so slightly (as in barely) on the top of Siam then once over the back of your hand over the excess water and finally on to your cheeks. You'll know immediately if you've done too much and you'll be best served blending with the side of the brush with no product. Fingers work in a pinch, but it is more difficult to use wet without a brush assist.
While you need to approach this with major kid gloves for the cheeks you can apply directly to your lips from the tube. It leaves a slight stain behind after the color fades so you don't need to rush to re-app. And, it's a statement color so goes best with an otherwise bare face.
Be honest…are you in the challenge or opportunity camp? Would you wear Siam?