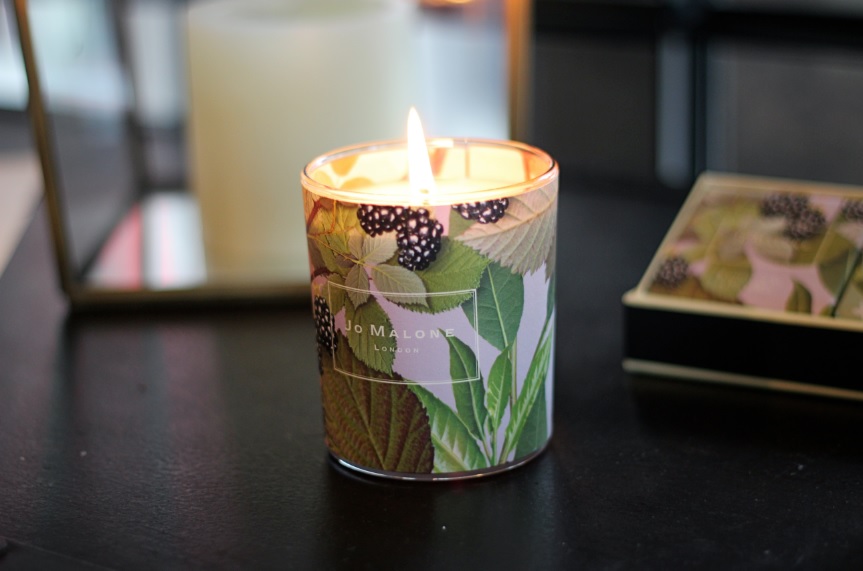 A better bath time begins with the state of your bathroom. I always seem to enjoy tub time more when my counters are decluttered of makeup (hard to do, admittedly) and a candle is lit. Whether it is 100 square feet or 1000, make the bathroom your oasis. I'm having a sanctuary-in-the-making moment over the new Jo Malone home collection dressed in custom prints by Welsh designer Michael Angove.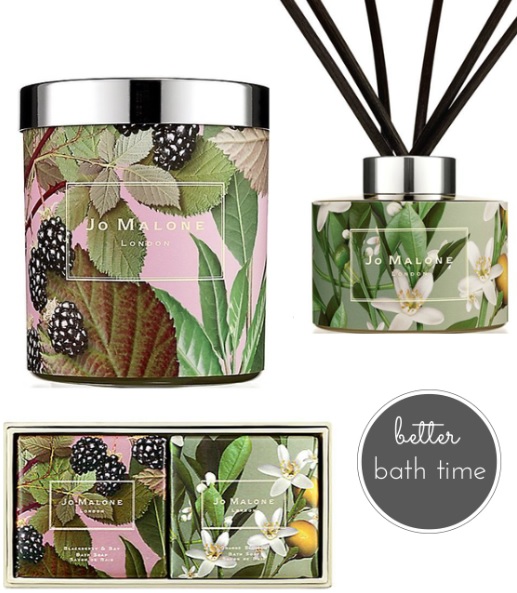 Jo Malone x Michael Angove: Home Candle, Scent Surround Diffuser, Soap Collection
I recently had the treat of breakfast with Michael Angove and the Jo Malone team at Nico. Within a few minutes of meeting the designer extraordinaire, we had a bonding moment over our dogs. His, a sweet Jack Russel named Audrey. Crazy dog people…we're everywhere around you, and usually I can draw it out within minutes.
Michael Angove is known for his floral and nature wallpaper and textile designs and he put that Chinoiserie-style spin on two classic Jo Malone scents: Orange Blossom and Blackberry & Bay. He explained how his work mimics reality – seed to blossom…think insects hidden into the design just as you would see in nature. It's like a game, really. Can you spot the praying mantis? For what is worth, I couldn't until he explicitly pointed out.  I won't spoil the surprise – it's exactly the mindless activity you should indulge in while enjoying your ambient lit (and scented!) bath.

P.S. You can even dress your tech with Jo Malone x Michael Angove!