My skin care nightcap (and nightcap nightcap) is all abuzz right now. You see resveratrol –the antioxidant found in red wine– is making its way into your makeup and skin care, big time. You know the word, because you've probably had a glass (or two) of Cab, justified it as dinner and chalked it up to healthy living. Me too.  Turns out, resveratrol is all it's cracked up to be. Its might is in stimulating collagen production—what helps give our skin that firm and youthful look. At some point in our 20s, this process naturally slows down. And by 30(ish), I really started to notice on my forehead.
It's been a few months since I've put the powerhouses that are SkinCeuticals Resveratrol B E and Kahina Giving Beauty Night Cream to the test and my skin is at its best. Individually, these work hard and together I feel like I cut in line at the DMV—I hardly had to wait for results.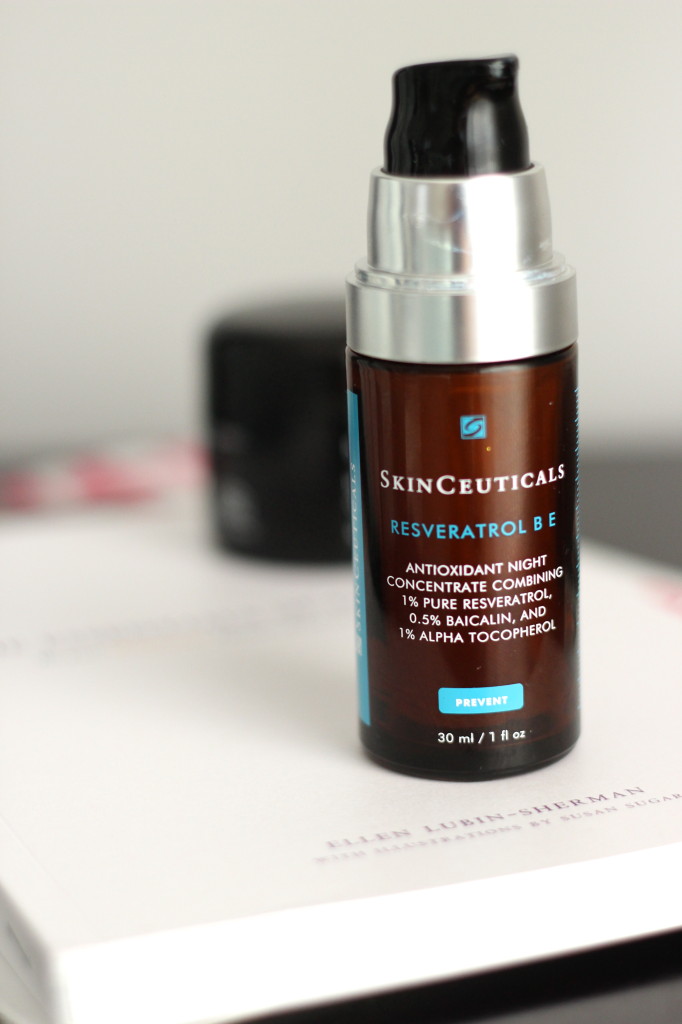 Kahina is known for Argan Oil and now it is combined with essential oils and active ingredients (like resveratrol) in a cream formula that feels like whipped cream on the skin. I appreciate a heavy cream and thick balm but love that the Kahina Night Cream is neither. As a first step at night, I use SkinCeuticals Resveratrol B E – which has the highest concentration of resveratrol on the market today. Mixed with a baicalin (a flavonoid – another antioxidant that does wonders for skin damage) and vitamin E, it is quite the anti-aging cocktail. It's a splurge so if you're feeling aight with your collagen situation, hold off for a time (or person – mom?) that needs the assist.
p.s. In my constant state of "research" for this blog, I stumbled on Skinstore.com which seems to always be running site-wide sales. Now there's 15% off and a SkinCeuticals treat with purchase.

note: samples received of both of these products — and I would definitely purchase myself!