Pinterest is basically like one giant shopping cart, even though I definitely pin outside my monthly budget parameters. So it is absolutely thrilling that NARS is selling its highly-anticipated Satin Lip Pencils via Pinterest before they hit anywhere else. A touch genius, don't you think? NARS teamed with three popular pinners and had them create shade-inspired boards (reds, nudes and pinks). A click-through to the product image on the board brings you to a special purchase page.
The only question now is what color do I want to try first? I love anything NARS Velvet Gloss or Matte so Satin is a sure thing. If only I could adopt my Pinterest mentality and go off-budget!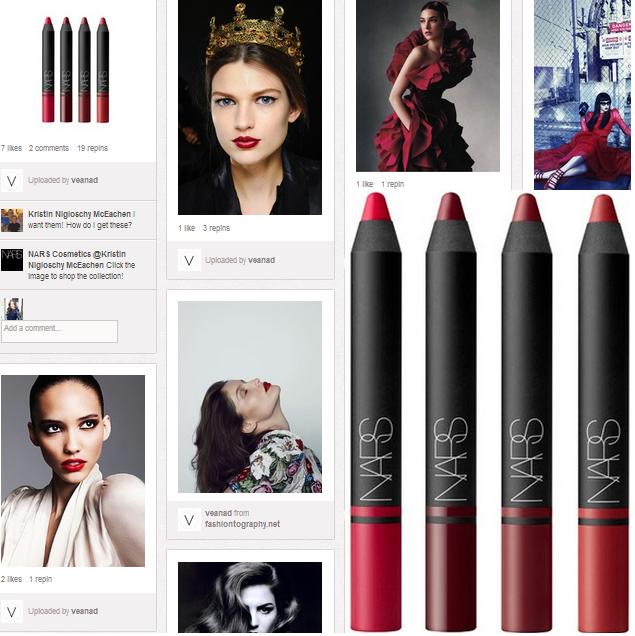 The Satin Lip Reds: Luxembourg, Palais Royal, Majella, Golshan
The Satin Lip Nudes: Biscayne Park, Het Loo, Isola Bella, Floralies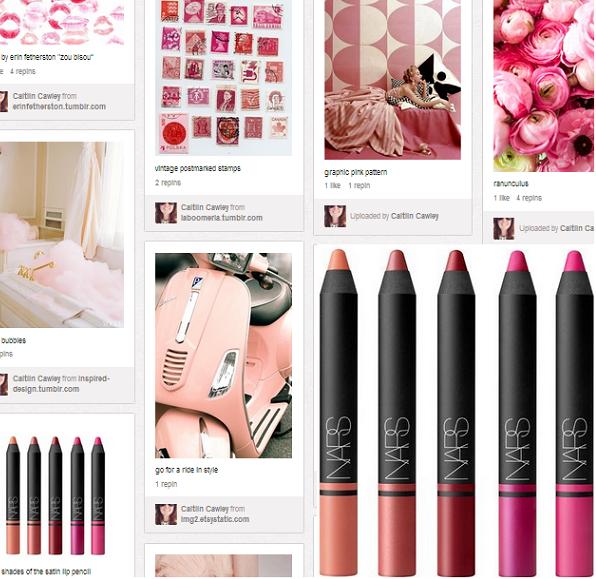 The Satin Lip Pinks: Lodhi, Rikugien, Hyde Park, Jardin Des Plantes, Yu
On pictures alone, I'm most interested in the pinky nude Biscayne Park, watermelon Luxembourg and coral Lodhi. What shades are you pin-ing for?