What was your first concert?
I think I was 13 when I saw No Doubt. Thank g*d I started out a lifelong live music passion with something other than NKOTB. Years later, I would surrender any cool girl-ness by screaming like a lovesick nut at a NSYNC show, but at least I started out with Gwen. I had to listen to Tragic Kingdom in full recently – such a great album.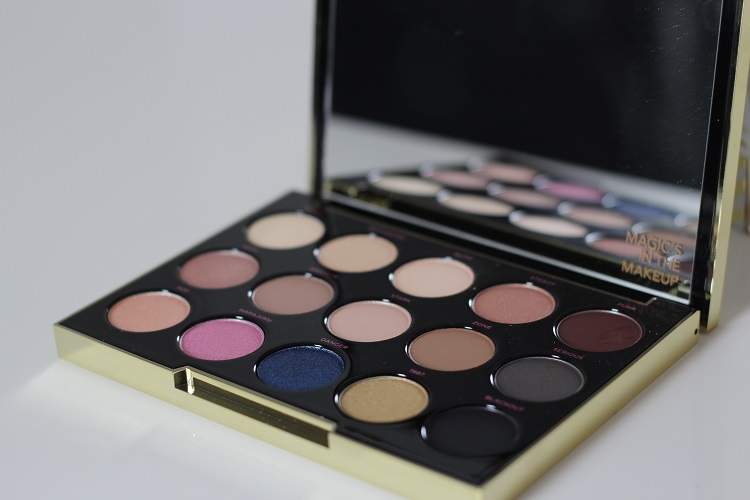 I can usually breeze by a celeb-fronted makeup collab. I cannot, however, gloss past a new Naked-esque Urban Decay eyeshadow palette. Is there a magnetic force around these palettes or something? Every single time. Plus, it's Gwen. You may think punk past and bold fashion equals crazy colors but nah. The UD x Gwen Stefani palette might be the best non-Naked Naked eyeshadow palette ever.  I'm betting that Gwen loves those Naked palettes just as much as we do. I think she just one upped the whole lot!
Details are everything here. The case looks like a collection of tiny eye shadow-sized vinyls and scripted on the mirror is a No Doubt song title, "Magic's in the Makeup." Gwen carefully selected the shades and the names are inspired by her life and career. I love every shade, including the lavender pink – very wearable layered with the soft brown colors or buffed out with the cream shade. But my favorite everyday combo is the rose gold Baby and deep burgundy Punk.
And, just in time to mess with your plans to shop for everyone else but yourself for the holidays, behold: it's back in stock. Welp.