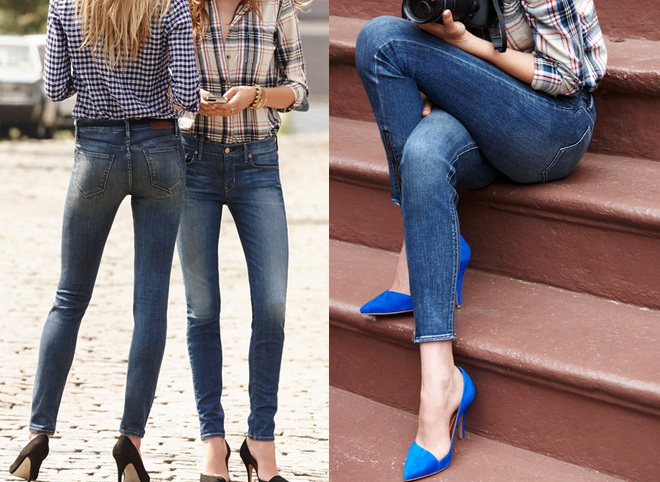 Madewell is definitively answering the number one question that we all have when it comes to denim: does my butt look good in these jeans? I was all "challenge accepted" when I saw Madewell pitching its new denim as doing "life-altering things to the rearview."  I practically live in jeans but have constant angst about fit. My issue is more backside containment than anything.
I headed over to the Rush St. store to see what was up.  It was very telling when I walked in and saw nearly every girl working there wearing the same pair of jeans and wearing them well. I had to start there, with the High Riser Skinny Skinny Ankle Jeans in Onyx. This fit, one of the 4 signature styles, is in-freaking-credible. Rises high in the back but the pockets hit exactly where they should and the length is ideal for a shorter frame (though, Madewell does offer complimentary hemming). The sizing runs about 1-2 sizes below what you'd normally wear, which only adds to the positive fitting room experience! No bagging at the knees or stretching throughout the day, all thanks to a special "snap-back" fabric. And, yes, your butt will look better than good in these jeans.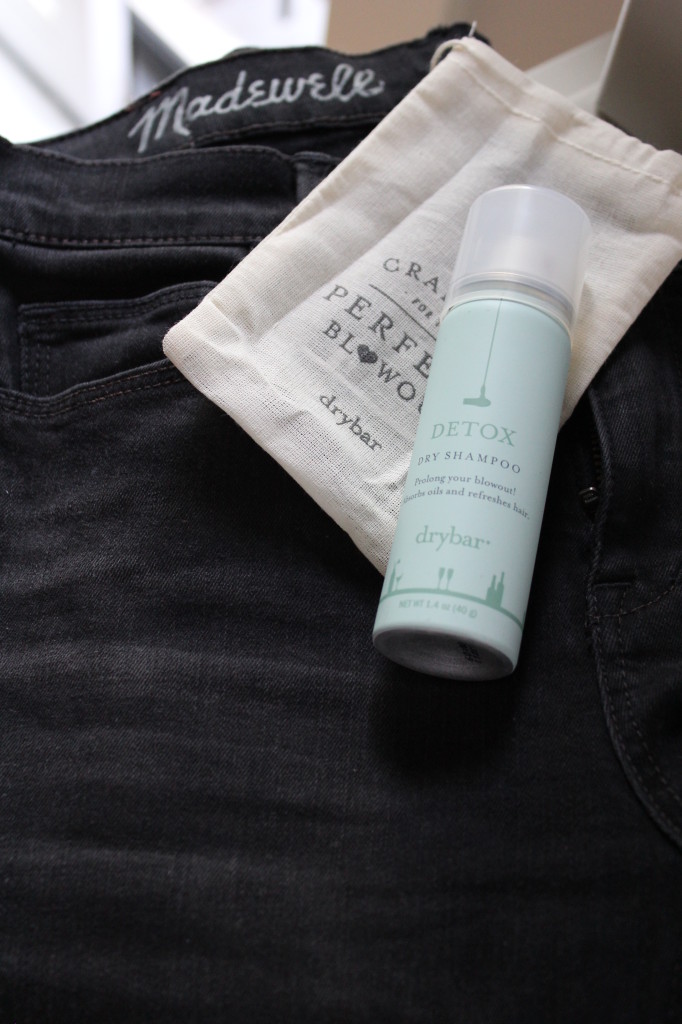 I love the Onyx wash, an in-between black/grey with a little edge
As another added bonus, Madewell and Drybar – which is finally opening in Chicago this fall – are teaming up: get a blowout at Drybar and snag $25 off a purchase of $75+ at Madewell or buy a pair of jeans at Madewell at get a coupon for 20% off a blowout. Jean-ius.  Howevs, since we're Drybar-less for now in Chicago, you'll instead snag a mini Drybar Detox Dry Shampoo. It's all going down through September 15.
My future denim wardrobe: