This week, I've heard birds chirping, wore sunglasses in the 6pm hour and exposed a few limbs. I also ate pizza for approximately five meals in a row, but that's beside the point. (But aren't you curious if that means breakfast, too?!) Spring is so on. Are you ready to get down with it as much as I am?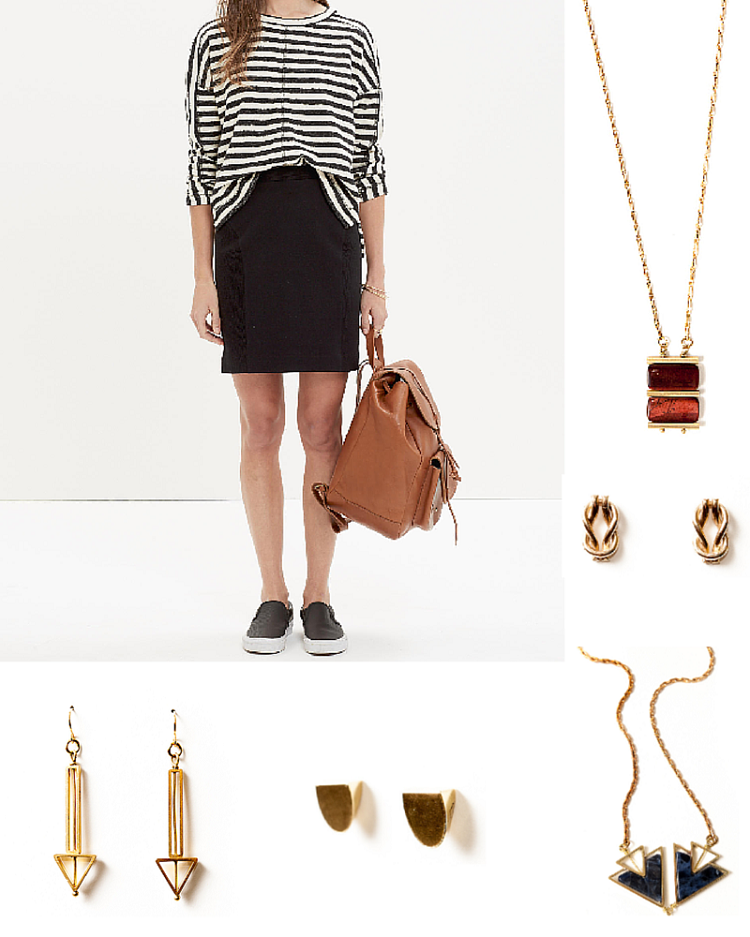 If so, come join me and local jewelry boss Michelle Starbuck for a special event at Madewell on Rush Street on March 18 from 6-8 p.m. It's going to be spring on spring on spring with a side of spring. I'll be styling Madewell's new wares (so.many.great.tees!!) with Michelle's spring collection. There will be a special discount, something fizzy to drink, sweets to eat and smiles from me. Drop me a comment or tweet if you can come.
Hope to see you there!