Let's do this one together. Summer is_______.
I could finish that sentence in so many ways.
Summer is spontaneous. I took the long way home from work earlier this week (from my company's office in Toronto!) around Queen's Park and through the surrounding neighborhoods. Everything about the evening was perfect – the sun was bright as it was setting, the air breezy and calm, the architecture rustic and filled with character for blocks.
Summer is easy. I've been getting ready in about 15 minutes flat (and sleeping for an extra 40 min, yay!) I wake up so much more refreshed in the summer. My shorter hair is a breeze to manage as long as I don't go to bed with it wet (cowlick city). I wash in the evenings and do a quick blowout with the EcoTools Full Volume Styler. My hair dries fast as is but this brush cuts it back by another minute. It's vented throughout – I love the design! Technology, man.  This brush is technically made for long hair but it does wonderful voluminous tricks for short hair when you use it with the blow dryer. I'm usually bedhead styled in the mornings, so tote along VERB Dry Shampoo for later. There's not much this Madewell et Sezane tote doesn't fit. It was a birthday present I gave myself!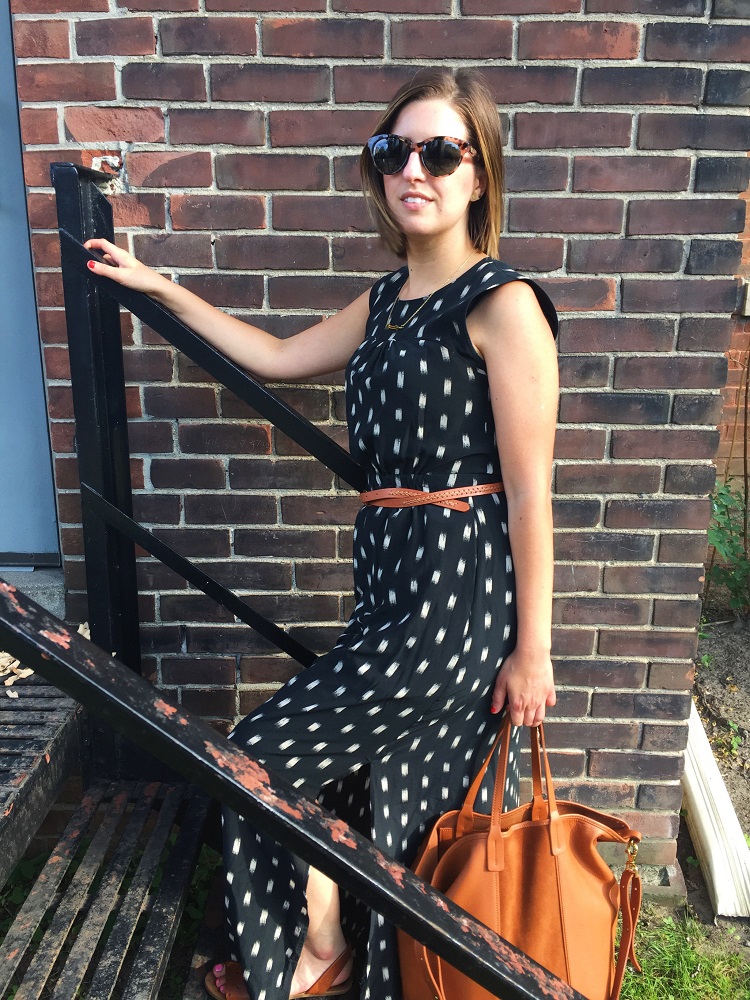 Summer is fleeting. I appreciate every sunny day for the gift it is! Say yes to a drink after work, take a walk, breathe in the air and just look around.
Summer is GOOD. No time like the weekend to be reminded of that!
How would you finish that sentence?
This post was sponsored by EcoTools. All opinions and tips are 100% my own. Thank you for supporting the brands that support 312 Beauty.