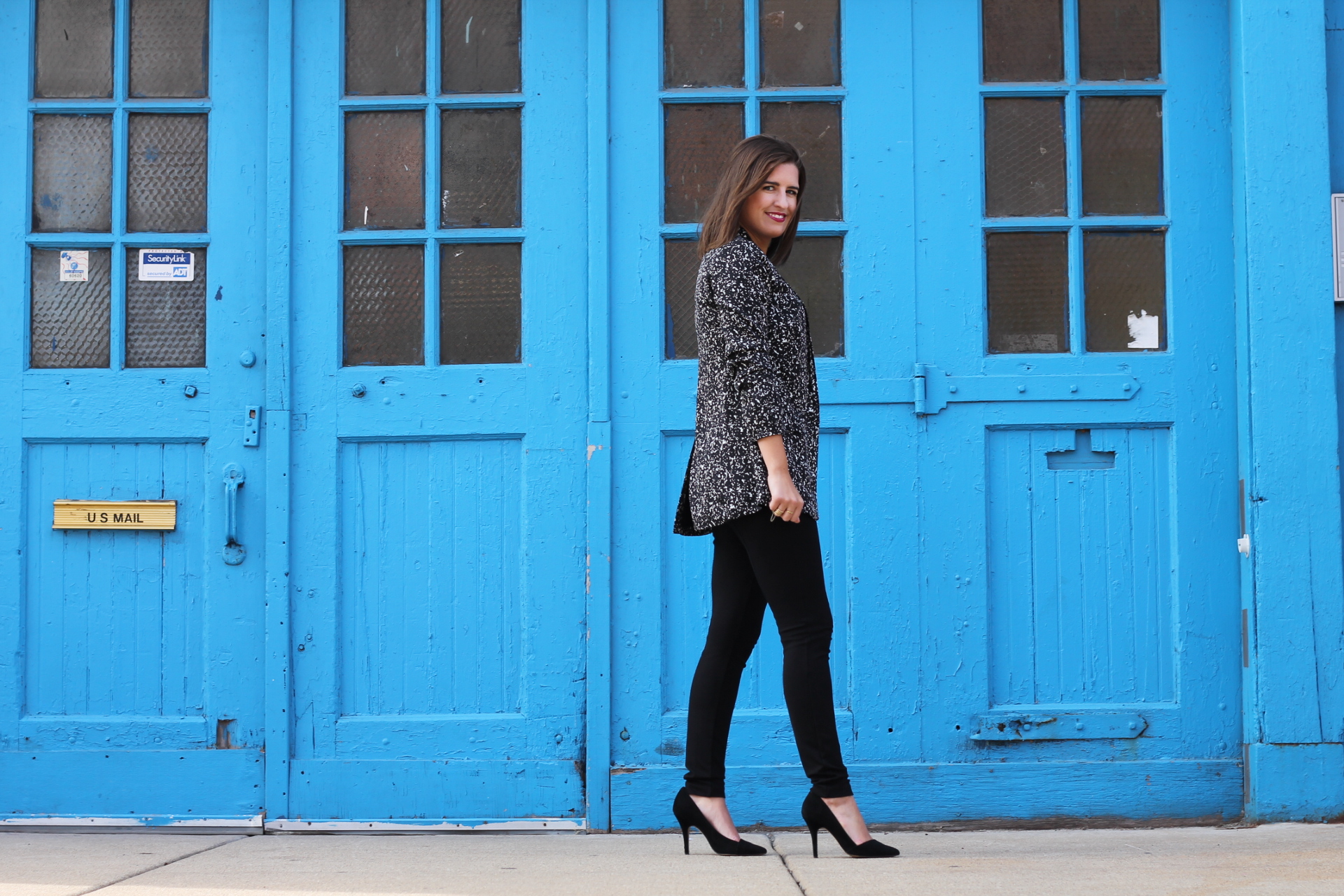 These words are more than just a tagline but the soul and energy of the stories I'm telling. In my very first meeting with Lindsay of White Oak Creative, I said I wanted this space to be less pretty. I've got nothing against pretty – promise, my pretty picks are here to stay.  But it was feeling a bit precious for me and I don't want to lead with that notion. Because even though I may write about pretty sometimes, I want to dig my nails (albeit freshly manicured) under the surface and get more real. I want to talk about the challenges and grit we go through to feel strong and confident. I want to introduce you to women that are doing life their way. Being bold and badass. I plan to keep showing you Chicago and highlighting local designers and businesses. And, there will still be lots of feminine goodness and beauty products, too. That's a given!
These photos were taken in one of my favorite areas of the city – the Fulton River District. It has that industrial charm and some of the coolest building exteriors in the city. These bright blue doors called to me—I love the bold backdrop. I matched it with Chicago-based Michelle Starbuck jewelry–my gosh, do I adore that woman– and a berry lip. Because it's fall ya'll.
Will you join me in loving your city (wherever yours is!)? And always dare to be bold. It feels good.