Last weekend, I got together with Lindsay for a beauty date. She was looking to restock some daily essentials, so we hit up Whole Foods and walked to Arch Apothecary from there (with a pit stop at Anthropologie — where Lindsay bought this tunic I so wish there had been another of!) After the polar vortex earlier in the week, it felt so good to walk outside…on purpose. Plus, beauty and shopping dates with girlfriends are my fav!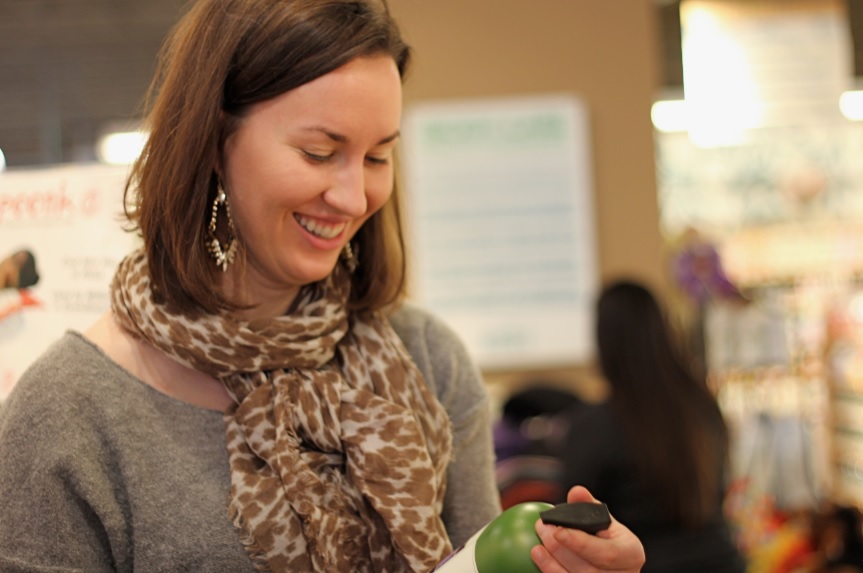 I'm totally buying Lindsay's earrings — they caught my eye all day!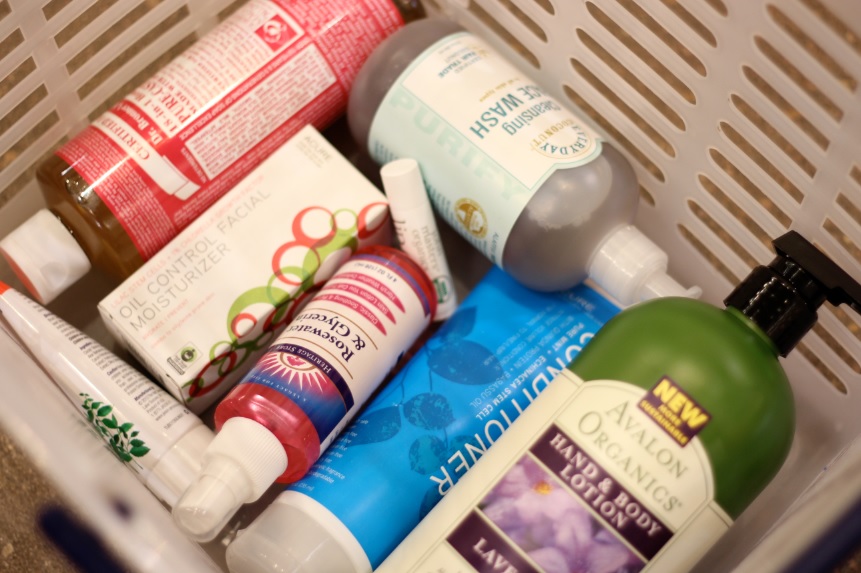 The goods!
We must have strolled the health & beauty aisles of Whole Foods for an hour. I picked up this Rose Glycerin spray which you can use as a moisturizing body spray or face mist. The biggest bottle only sets you back about $5 — it's fantastic. I encouraged Lindsay to try an Acure Organics day cream and she stocked up on Avalon Lavender Body Lotion and the Everyday Coconut Face Wash.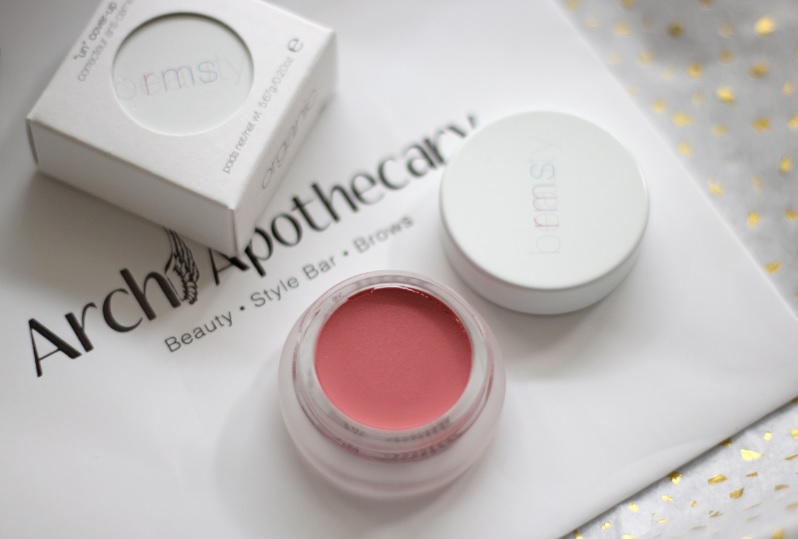 RMS Demure Lip2Cheek
Every time I go to Arch, I can't help but treat myself to something. We both picked up the RMS Uncover Up (it's her first time with RMS and I'm squee-ing over it!) and Demure Lip2Cheek, which is a soft pale pink. It's sort of Barbie in hue but I think that's what makes it so perfect on lips and cheeks. It looked incredible on Lindsay's skin.
Now go say hi to Lindsay over at The Garden Apt. and hear how she's liking her new beauty goods!