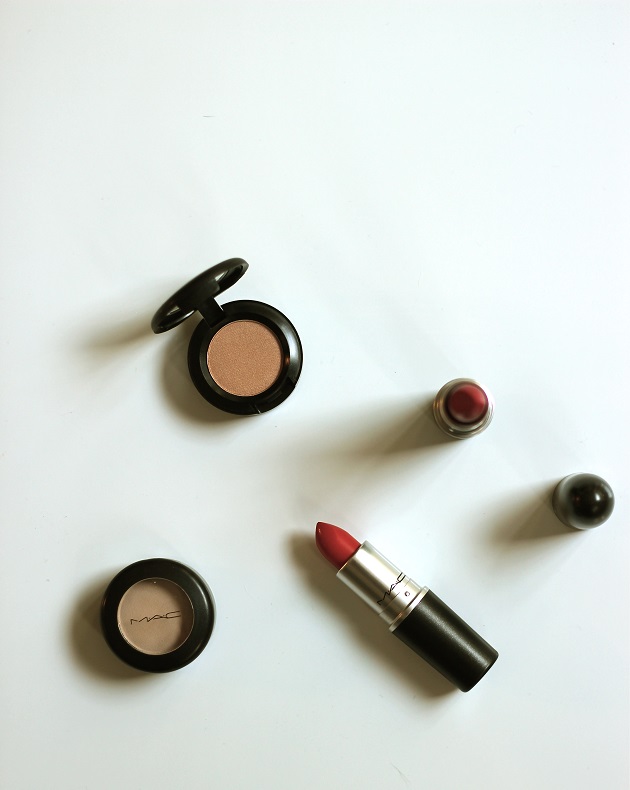 The perk of being a MAC-aholic is the reward they dish out just for using their makeup. For you and the environment. The Back 2 Mac recycling program means that empty plastic container you're ready to toss will emerge anew as a fresh tube of Ruby Woo. I don't need an incentive to recycle but I sure to do appreciate the reward for finishing up makeup. I consider it a major accomplishment when I finally make it through an entire pan of eyeshadow and can even see the silver lining when I run out of Pro Longwear concealer. It works like this: for every six finished products you return to a MAC counter in their primary packaging – think anything in a compact or a tube – MAC will give you a free lipstick. And, if you bring your finished loot to a MAC store, you can also exchange for an eyeshadow or lip glass. As a seasoned Back 2 MAC-er, I've got a few more tips to share.
Empty-ish is OK. Regret that glittery gloss? Hanging on to something for years? Did that nail polish chip constantly? It's cool…you don't literally have to finish every single drop.
Charity exemption.  MAC donates 100% of Viva Glam sales to help people living with HIV/AIDS so you can't redeem for this line. You can, however, include them as one of your empties.
Classics only. MAC has a ton of new formulas – Sheen Supreme, Mineralize, Pro Longwear, to name a few – but the freebies are limited to the classic formulas in the standard packaging. For lipstick, think the iconic MAC black bullet in classic shades like Ruby Woo.
All That Glitters. The best eye brightening goes with everything color. A classic worth every one of those six empties you'll exchange it for.