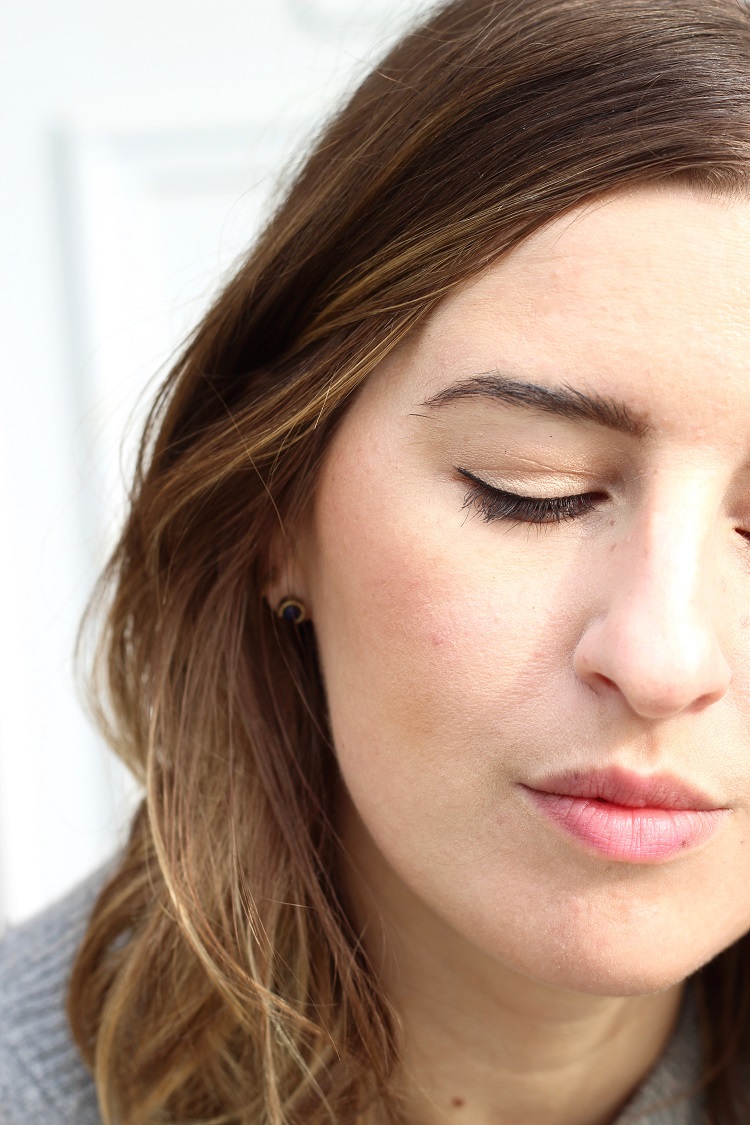 I've been reading Women in Clothes this past month. Bits here and there. It's not a book you need to read consecutively, rather best to soak up the collection of interviews, essays, conversations, surveys, photography, conversations and closet peeks over time. Hundreds of women share their POV on style and clothing and it is all so relatable and affirming. About halfway through the book is this list by Canadian artist Margaux Williamson on contemporary dressing.  She references that our faces communicate almost everything we thought we were hiding or enhancing through our clothes. "…communication happens with twitches of our muscles, with the way we move our eyes and lean our heads in. We have learned that people see who they are before they even look down."
That feels true. We dress and rely on personal style to define ourselves, but our eyes and facial expressions tell the world who we are in that visceral sense.  They form opinions on who we might be and how we act by what our faces reveal, even before glancing down. I find myself constantly looking at peoples' faces for cues. To see how they smile, what their eyes take in and the way they touch their hair and faces with their own hands. I'm aware of how my limbs travel upwards when I'm talking with someone. Are they studying me, too? Chances are, yes.
I asked my boyfriend the first thing he noticed about me when we met blindly for drinks. He said, "your eyes."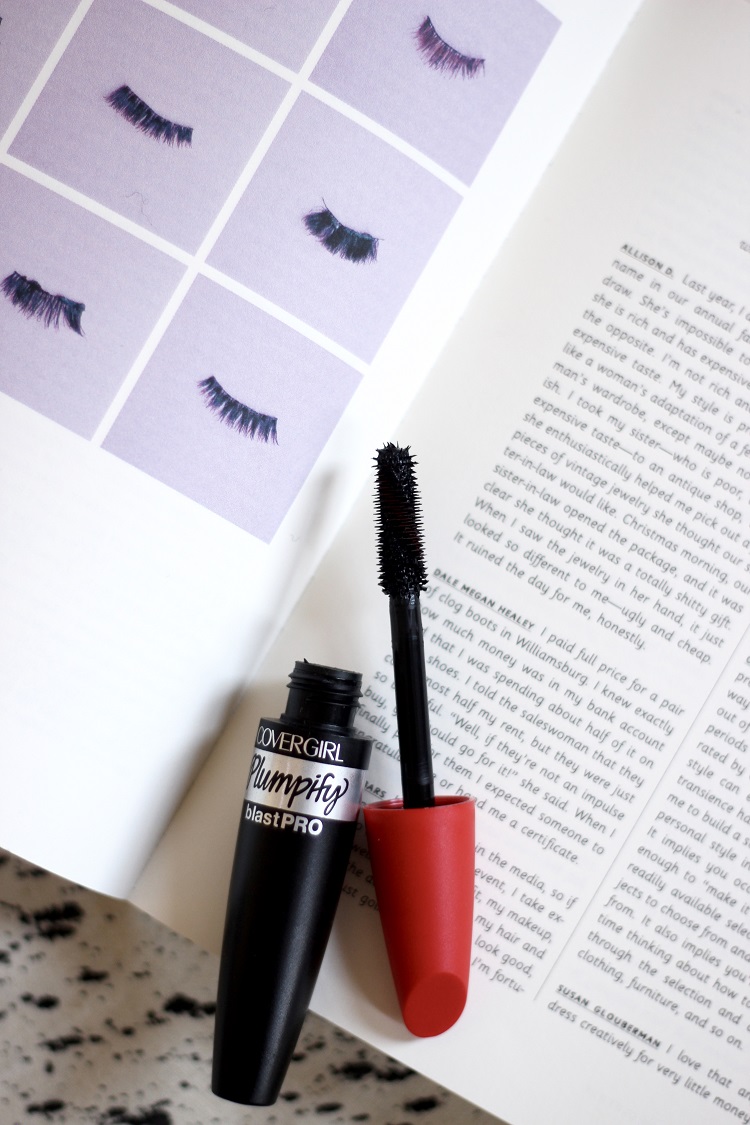 I wonder if he notices today the ways I try and accentuate them. Does he appreciate my CoverGirl Plumpify Mascara? Because I certainly do. I try every new CoverGirl mascara that comes out because they're always the best at the drugstore. COVERGIRL Plumpify Mascara has this double twisted wand and one of those rounded spiky tips to help you get lashes that are hard to get normally. If you start at the base of your lashes and roll the wand up, your lashes separate and immediately stand out. I do a few coats and once they dry give them a curl. If I use my lash curler, they get really long and I'm obsessed. I didn't do it in these pictures, but you can see the extra oomph without. It's an effort that warrants a second look from him, I say.
I wonder if people notice how I always grab my hair with my hands when I'm talking to them. I'll flip my part, sweep it behind my ear or even grab at the ends and cover up my lips. I think it depends on my comfort level. And, if I'm feeling "cute."  As a rule, I don't wear much hairspray because I fiddle with my hair all day. I do use Pantene Airspray, though. Pantene's alcohol-free formula means my hair moves naturally (or with my forceful hands) and doesn't get stiff or sticky. You just spray it and it sort of dries without adding any weight. It's perfect, actually. If I'm curling my hair, I spray it once my curls are cooled to set them.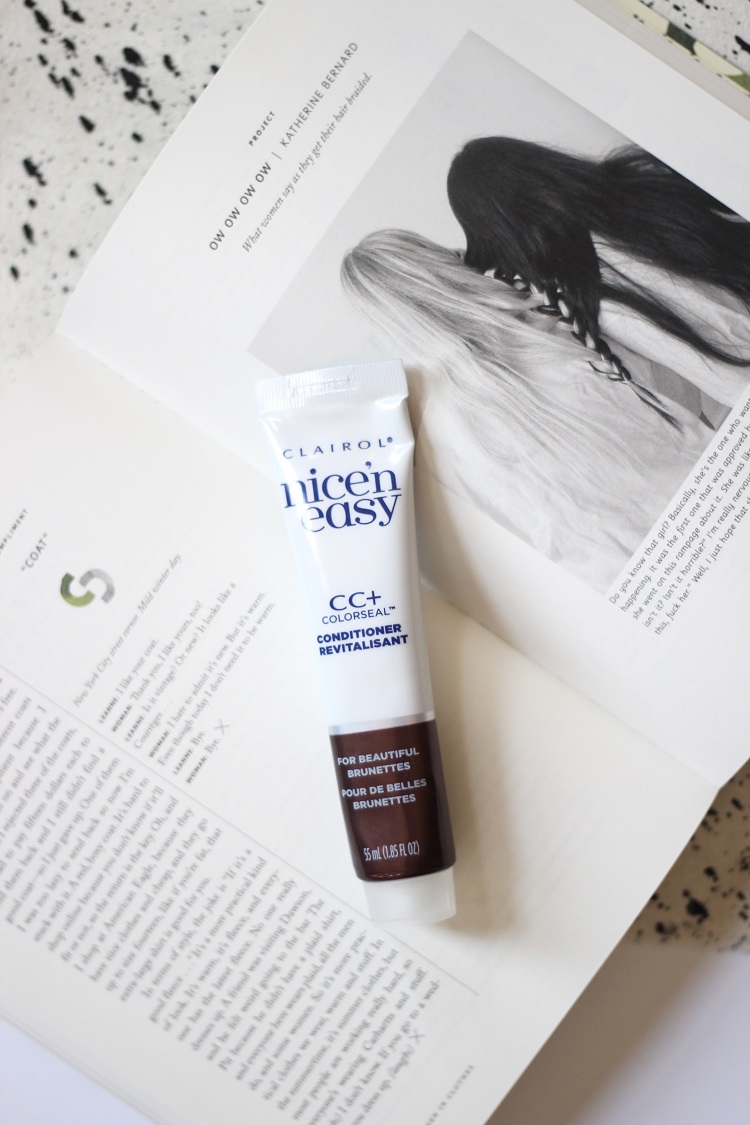 Speaking of hair, another non-clothing observation I find to be true is how we observe a change in hair. Color, style, cut, accessory, etc. I always notice when someone I see regularly does something different. I find myself in conversations a lot around my own "balayage."  "Did you just get it done?" The color is constantly evolving as it grows or fades, so people continue to ask. Because I'm straddling the "bronde" color spectrum, I don't want to deepen or brighten it up too much in a traditional lane BUT I am REALLY excited that you can get the conditioner that comes in a box of hair dye without the actual box of hair dye. Clairol Nice 'n Easy CC Plus ColorSeal Conditioner is a real live thing! The brand must have been paying attention – for years, people have been stocking up on dyes only for the conditioner. It has a little more power than your average conditioner, helps keep color safe from stripping minerals in water and up the shine factor. Why hasn't this been a thing before exactly?
I'm curious, what do you notice first about people? And, let me know any and all questions you might have on any of these products mentioned. I did some deep testing of the Plumpify mascara – waterproof version, included. I can tell you that it is indeed very (very!) waterproof.
This was sponsored by P&G Beauty. All opinions are based on my experiences and insights. Thanks for your continued support!