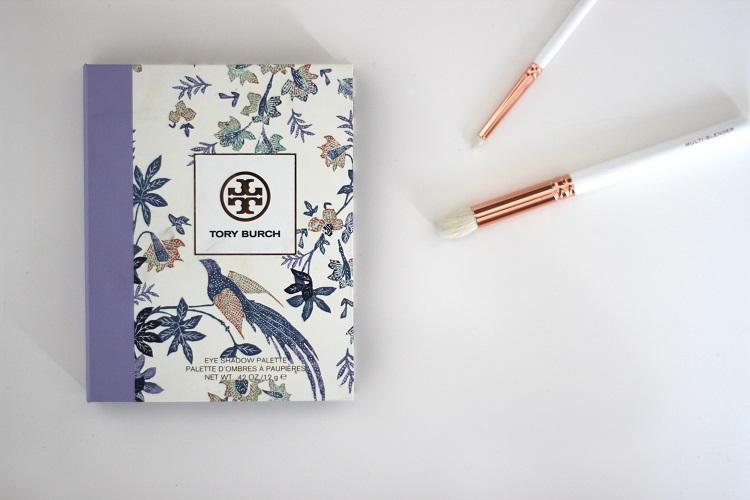 Don't judge a book by its cover. But definitely give these eye shadow palettes from Tory Burch a chance for that very reason. A girl after my own heart! She bridged her love of pattern and books to create an eye shadow palette you can't help but want to stack on your coffee table.
These vintage wrapped booklets are to be admired but my lord, the colors and shadow textures are incredible, too.  They're just like Tory – classic and chic. I continue to be impressed by her beauty line. It feels personal and thoughtfully crafted.  From the first spritz of her namesake perfume, I had a positive impression.  Pretty sure it was the earthy vetiver base—referred to as the "oil of tranquility." Ironically, at that time I was flinching at the sight of those logo'd flats. To this day, I still have that reaction. Just say no to over-branding.
Yet, I'm all good with the logo in the right places.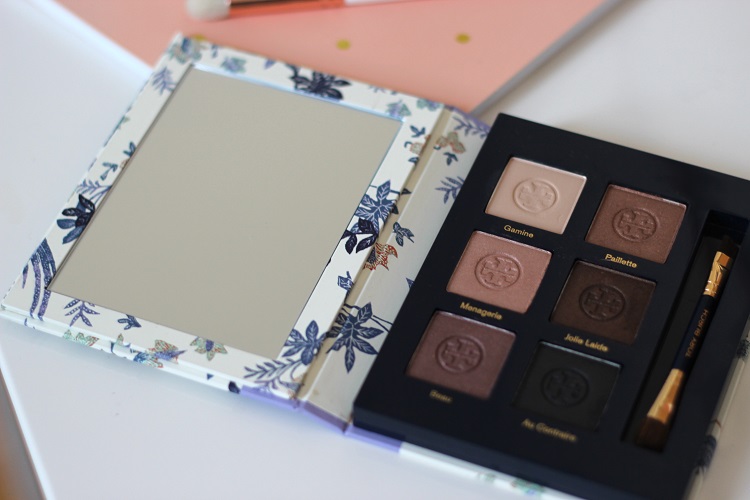 There's Saucy – the most insanely perfect sheer pink lipstick that happens to be imprinted with the TB insignia. It's OK though – it's just the tip and it disappears quickly.  (Yes, so many jokes.) And of course I am more than good with the branded shadows, especially this mix of copper, golden violet and chocolate that light up blue eyes something serious. Tory is a beauty force.  The proof is in the palette.