When you consider the number of ingredients in the average bottle of lotion—go on, take a closer look at the label—it's eye opening when you come across an entire line of skin care that collectively uses less ingredients in probably all its products than that one bottle contains. S.W. Basics is the real deal. Every single product is made from scratch at the company's Brooklyn HQ with five ingredients or less, all of which you can easily pronounce and even add to your next grocery list.  I think S.W. Basics founder Adina Grigore is the darling of the realness movement happening with personal care. She's not your typical CEO and her authenticity is refreshing.  She built a brand with no frills, in part because her own skin is uber-sensitive. But trust, no frills does not equate to ineffective or boring. In the case of S.W. Basics, fewer ingredients means higher concentrations — what's there is working hard.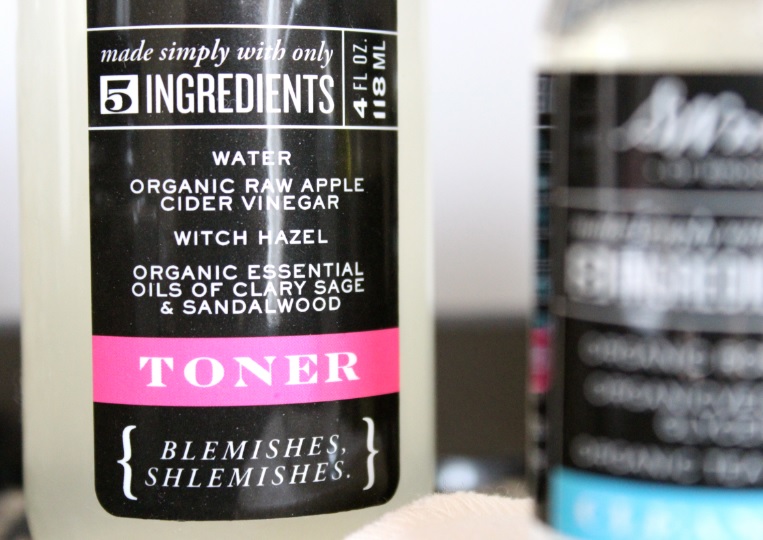 Take the Exfoliant, made with organic oats, almonds and Maine sea salt (she's got a guy…) that satisfies my urge to scrub and my need to glow. Conveniently packaged dry so all you have to do is add a splash of water. Or the Toner, which is helping balance my skin right now even though it so wants to freak out because the weather is changing like every day. I know the addition of the Hibiscus Mask is also contributing to some good skin moments thanks to the high concentration of hibiscus (nature's botox!), French green clay and organic lavender. The Cream is divine in the simplest of ways. You won't find water in this formula – just shea butter and organic extra-virgin coconut and olive oils – which means it will sink deep into the skin to moisturize. And there's the Body Scrub that's responsible for giving me the softest skin I've had since the year 2000. The shreds of organic coconut are an especially nice touch versus products that try to simulate the smell of coconut. Ain't nothing like the real thing, girlfriends.
Now comes the best part: S.W. Basics is offering 312 Beauty readers a 15% discount starting today, Wednesday, November 6 through Saturday, November 9 (11:59 p.m. eastern).
To take advantage, just head on over to S.W. Basics online, shop til you drop and enter code 312BEAU15 at checkout. May I recommend the minis as a great way to try the line? What are you waiting for?!