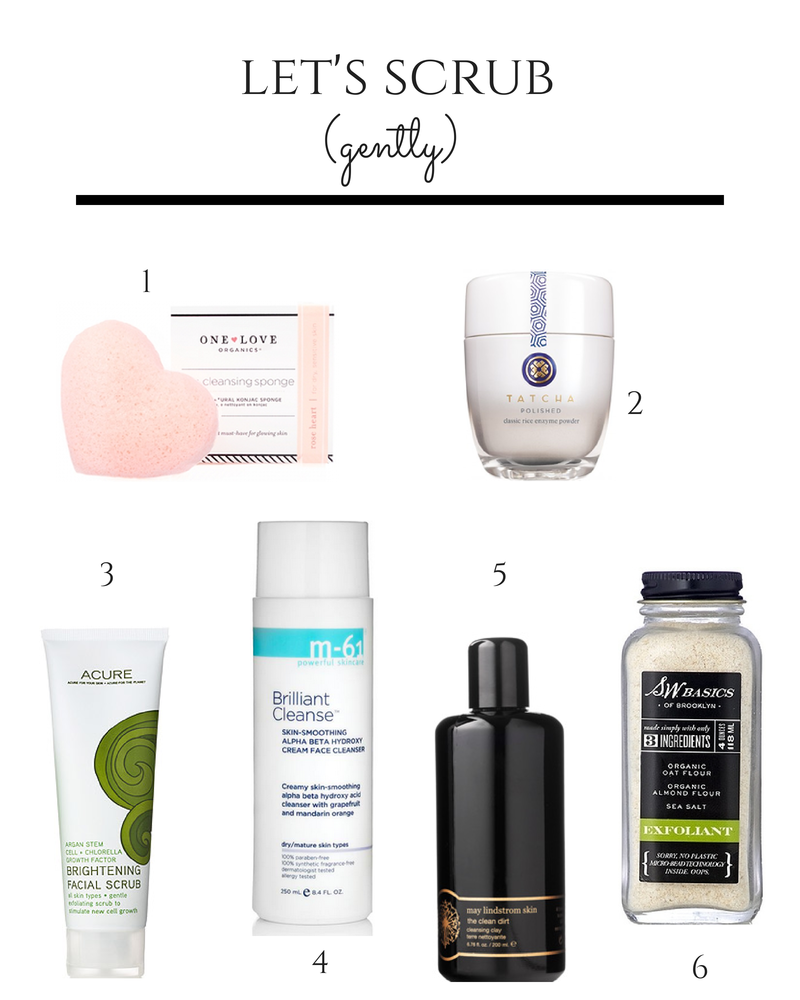 Exfoliating as you know it is will never be the same, at least in Illinois. And it's good news. The state became the first to ban the use of synthetic microbeads in soaps and scrubs. Usually made of plastic, these tiny beads are hiding in plain sight in your face and body wash and even in your toothpaste.Not surprisingly, they're causing all sorts of problems. Think millions of tiny beads going down your drains, absorbing who knows what before making their way into Lake Michigan only to be eaten by fish and marine life. You're right to question what their business is in our personal care. Are we seriously relying on plastic to smooth out our skin anyway? I ditched those formulas after realizing that they usually come with a nasty breakout, too. Not quite the package deal I'm looking for. Change doesn't happen overnight so it will be a few years before shelves change dramatically.
The good news: we've got options. Incredible, plastic-free options. Let's talk scrubbing sinkside, today.
1. One Love Organics Cleansing Sponge. Submerge this adorable heart-shaped sponge in water and it turns into a squishy heart-shaped exfoliator that removes your makeup and polishes your skin. It's so gentle that you'll wonder if it really is working…it is. // 2. Tatcha Polished. This creamy rice-based exfoliant makes me feel way fancy. It's like massaging silk on your face and results in the smoothest baby soft skin. It's water-activated so you're in control of the consistency every time. // 3. Acure Brightening Facial Scrub. Sea kelp and chlorella are the buffing superstars and French green clay extracts oil and buildup form pores. There's something so satisfying about the deep green color. // 4. M-61 Brilliant Cleanse. You don't actually need grains, seeds or any other physical exfoliant to get the job done. M-61's creamy formula has a blend of four alpha beta hydroxy acids – glycolic, salicylic, lactic and malic – along with grapefruit and orange peel extract to gently remove dead surface skin. This is great for oily skin since the creamy formula doesn't dry you out. // 5. May Lindstrom The Clean Dirt. Clays, warming spices and healing salts are the base of this exfoliating cocktail that does wonders skin. It's like at-home microderm. Blackheads will disappear, skin will be soft and toned and you'll feel like a million bucks. // 6. S.W. Basics Exfoliant. This proves you only need a few ingredients. Oats, almonds and sea salt – that's the full list. Simplicity at its finest.