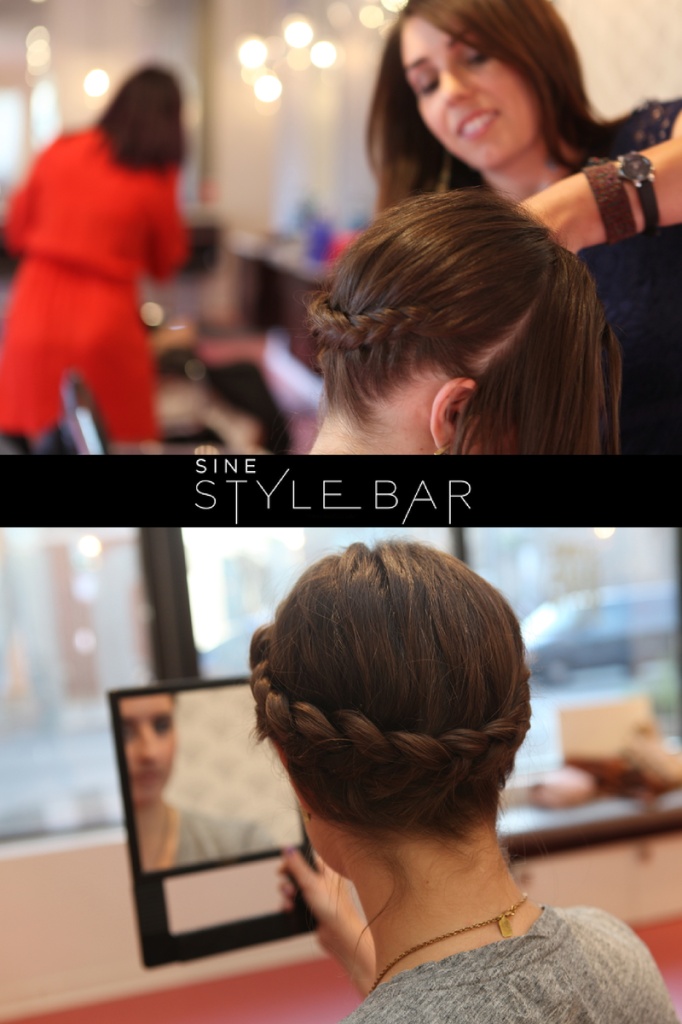 I rarely turn down happy hour, which really brings new levels of happy come patio season. Let's be honest, it's rarely just an hour. Throw in a glam squad of stylists ready to lace your strands into one of those impossible to do on your own braids and it gets even happier. Sine Qua Non nailed it with their new Sine Style Bar at their Lakeview salon. Every Friday this summer, they're serving up bubbly alongside a menu that includes the cascading waterfall braid, the carousel and my favorite, the halo that wraps around your head milkmaid style.
Pampering and prosecco is a perfect combo at the end of a long week. Monica, Jess and I all got our halo on and I love how it turned out a tad differently on each of us. The best part is you don't need as much hair as you think to pull this off. I have the least of all of us and there was no strays a bobbi couldn't handle pinning back. This style also makes for a weekend do that can handle any dew point. If you book with a friend in June or July, SQN will throw in 10% off your service in addition to the complimentary bubs. All styles – or a blowout if that's more your speed – are $35.
Photos courtesy of Monika.