This weekend, we officially 'fall back.' The entire month – and it really is transcendent – is our last hurrah with daylight. It's dark in the morning and has been noticeably darker earlier every evening. You've felt it too, right? Waking up and getting moving in the morning is tough enough as is and yet, I can't help but make matters worse by staying up later than I should. Chicago (and Toronto!) have had picturesque falls so far with sunny days, crunchy colorful leaves accompanying you on evening walks and, importantly, intense post-season baseball. Staying out late is what you do when your team is in the playoffs. Ugh, guys, fresh wounds. Crushing end to the season.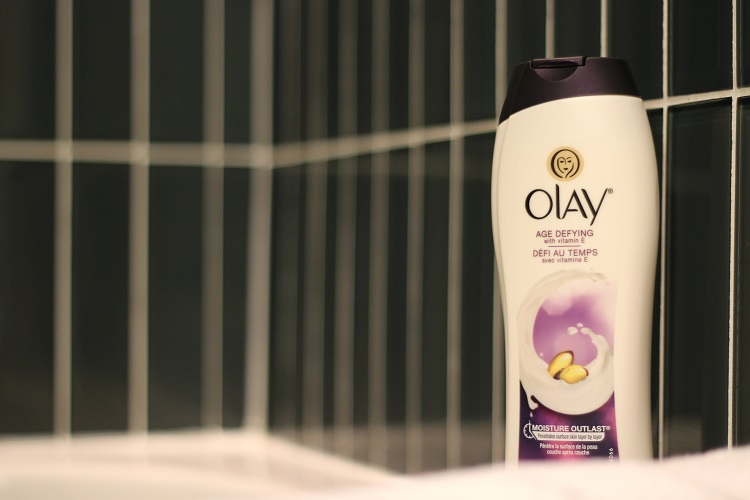 All of this night owling had me pausing my evening bath ritual…temporarily. I love the bath to relax but October mornings necessitate a steamy shower to wake me up. Instead of dimming the lights, I've got them on full blast bright. And instead of wine, I drink coffee. My antidote to October fatigue is experimenting with new treats in the shower. There's the Olay Age Defying Body Wash which is like a cozy blanket of moisture. If I can't be in my bed cuddled up at least I can feel that way in my shower. I use it to shave, too. I've also been playing around with some modern day Herbal Essences; it's as exciting as it was 20 years ago. Color Me Happy Shampoo and Conditioner is an all-out invigorating lather. You know the one, right? (Moans on mute, however.) I love after my hair is dry and I'm going about my day and all of a sudden I get a whiff. It kind of does make me happy. And, for those moments at the very end of the day when you're battling baseball hat hair, there's a Color Me Happy Dry Shampoo for a volume reboot. It is a spray so shake it really well and spray from a distance. Then give it about 30 seconds before roughing your fingers through your hair to blend in. It's kind of like hair perfume.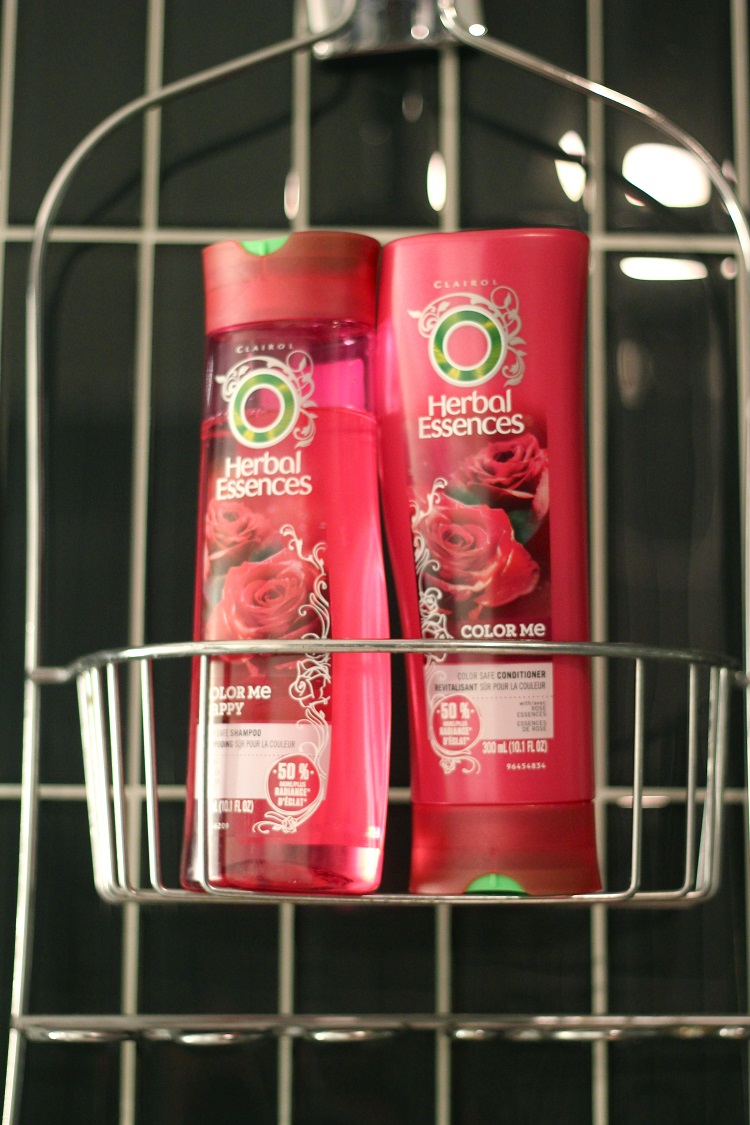 And seasonal fatigue is never without headaches. This one is for outside of the shower – Head & Shoulders Instant Relief Scalp Soother uses peppermint and tea tree to give an instant cooling effect. a.k.a. a jolt to wake you up on weary mornings.  And, if you do have dandruff, it's going to help with that, too.
Tell me how you're coping with fading daylight and any new shower goods that are perking you up? Also curious, how long has it been since you've had a Herbal Essences morning?
This post was sponsored by P&G Beauty. Thoughts, opinions and experiences are 100% my own. As always, thank you for supporting the brands that support 312 Beauty.