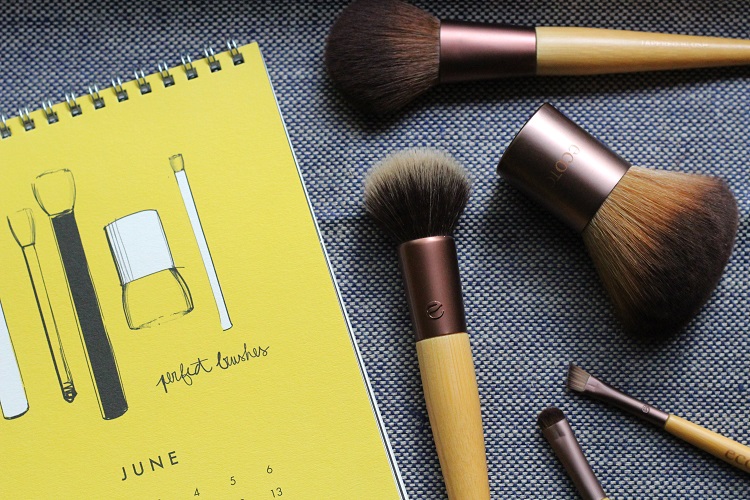 It's summer, summer, summertime and I do just want to sit back and unwind. I'm Miami-bound this weekend and I am so looking forward to sun. Hot glorious sun. I had to check myself a few times when packing because I'm so used to layering up in Chicago and that just won't be necessary. At all. I'll be bronzed to all get out, which is the key to the summer beauty look I love. My layer-less bags are instead filled to the brim with SPF and EcoTools brushes. Naturally. Here's my beauty plan.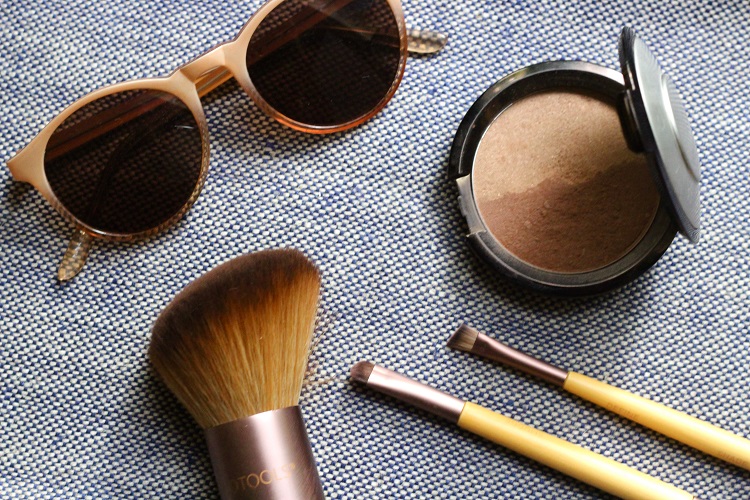 After SPF-ing my face (a dedicated layer in addition to the bit in my tinted moisturizer), I use this BECCA bronzing duo for just about everything. Trust in the Aussies to really nail beachy bronze every time. This and the EcoTools Angled Kabuki Brush came in to my life at exactly the right time! I use the darker side around the hairline, cheeks, along my jawline. The brush is totally bad*ss—you can use it to sweep highlighter and bronzer on your body, too.  The large angled shape makes bronzing quick and natural. The latter is key. I don't really get sun on my face so bronzer is a necessity and the application I get from the kabuki doesn't scream I'm wearing bronzer, this tan is a FARCE. I also use the Stippling Brush (which works great to blend any liquid or cream makeup!) to apply the lighter side of this compact — I call that a bronze highlighter — along my cheekbones. If I'm feeling peachy, I'll also tap the Tapered Blush Brush into my trusty NARS Orgasm and onto my cheeks. This color goes so well with bronze.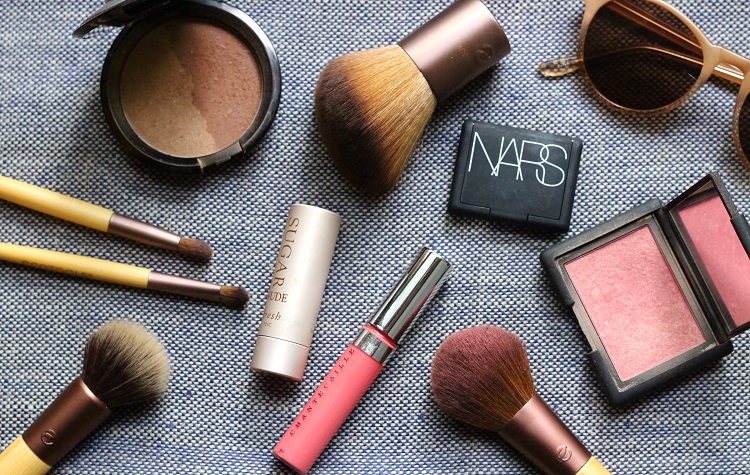 I use the BECCA bronzer as eye shadow, too. I start with a creamy base (NARS Edie) and use the EcoTools Eye Enhancing Duo set – four brushes in two! – to blend the two different shades. For more definition, I wet the angled liner side of the brush to smudge the darker side along the lower lash line. It's really
I've been keeping lips really simple with this sheer peachy Chantecaille gloss layered over the nude Fresh Sugar balm.
Summer beauty is meant to be this easy, yes? It's bronzer season for a reason…load up.
This post was sponsored by EcoTools. All opinions and tips are 100% my own. Thank you for supporting the brands that support 312 Beauty.