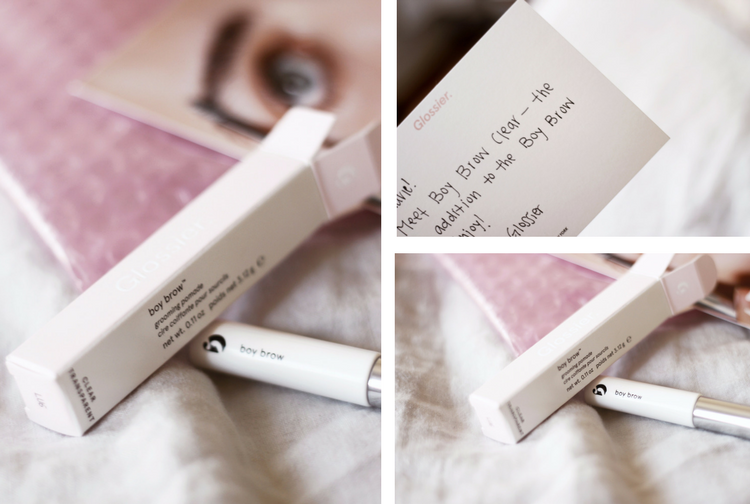 The forever answer to "what do you recommend for brow maintenance?" is Boy Brow.
I've earned simplicity for what I've put them through since middle school – shaving my uni (ugh, I was YOUNG. DUMB!), tweezing to no end and regularly waxing in my 20s because I thought that's what grown ass women did when they got a salaried job. Honestly, I don't touch them anymore – a few stray hairs get tweezed every couple months.
You know they stop growing back at some point, right? I've tried a lot of brow fillers and had a very complicated routine at one point. Until Glossier Boy Brow was launched. Sigh of relief.
Lemme back up for a quick sec.
It's this girl's DREAM GIG to be connected with Glossier in an official capacity. Well, it's actually HAPPENING and I am GEEKING out. I'm now a Glossier Rep.  If you've been following along on my Instagram, you may have seen some rumblings about this. I have a Glossier URL with my name and a video (so awk, but yeah, that's me, hi!) and I get to share space with a brand I so genuinely love.
So what does this mean? Honestly, it isn't going to change anything about what I do. If you decide to shop through my page, I'll get a commission. If it's your first time ordering, you'll get 10% off. Wish I had more power over perks to make that discount happen every time! You can shop with me or not (but thank you to the moisturizing moon mask and back if you do!) – my plan is just to share sneak peeks, get your feedback to share with the Glossier team and of course, continue to share all of my favs and how I wear them.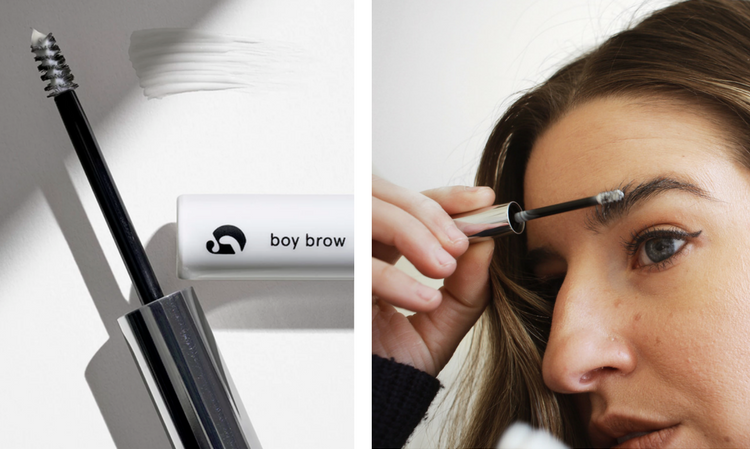 Like Boy Brow. Since it came out, I've been wearing the Brown. It's a tinted pomade for your brows so it gives them shape, structure and volume. The tiny wand is perfect and the formula is conditioning – no stickiness or crunch. And, I love most that the message behind it is to embrace what makes your brows your brows. If they're sparse, unruly, cowlicky, full – whatever it may be – there's no one way to Boy Brow. Embrace what you got.
I think the latest add to the range will excite a lot of you: it comes in Clear now. It's the same pomade without the tint. It's like my boyfriend's hair pomade – white in the tube but dries clear in your hair. It is more of a subtle look than the tint but wrangles in the strays like a champ.
Any BB fans want to share feedback on what this product has done for you? Because, for real, I have such passion for it.