I have a special affection for Jouer. I first was introduced to the brand years ago at Bendel's in New York. Back when LMT was still the best kept secret in the makeup world. I'm smitten with their customizable palettes and am never without a tube of the Essential Lip Enhancer. But it's Jouer's Spring 2013 collection that is completely blowing my mind. Especially the Crème Eyeshadow Crayons — a set  of five flattering neutrals with a pearly finish.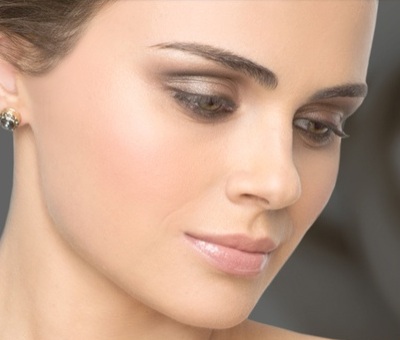 Pin-spiration from Jouer
It's this look from Jouer using Rococo, a french vanilla hue, and Baroque, a soft chocolate gold, that I plan to recreate all season. Some creamy formulas can apply patchy and tug, but these are smooth, blendable and highly pigmented. Plus, they layer so well together. Rococo is that ideal base shade that makes everything else you layer over it pop a little more. Concentrating a deeper shade in the crease gives everything just a little more depth. After applying, you've got a little bit of blend time before it sets. I'm somewhat of a shadow in a stick connoisseur and these are top notch.
To shop Joeur Crème Eyeshadow Crayons, click on over here. And for the 312 crowd, there's a Jouer counter at the Northbridge Nordstrom. If I lost you with the LMT earlier, it may be worth paying them a visit!
note: editorial sample provided by brand