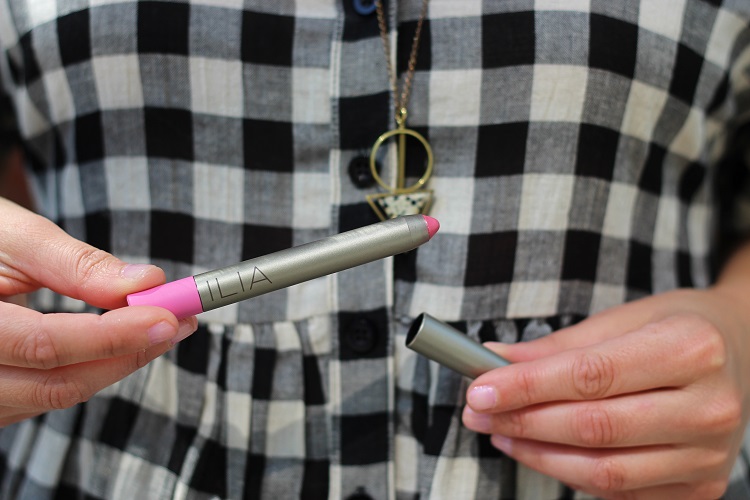 Marketing holidays are a thing now. There's a day for pretty much every food, beverage, car, flower and sport imaginable. I care about exactly two of them: national relaxation day (that's in August…take a bath! enjoy quiet time!) and national lipstick day. The latter is today. Happy holiday, beauty friends!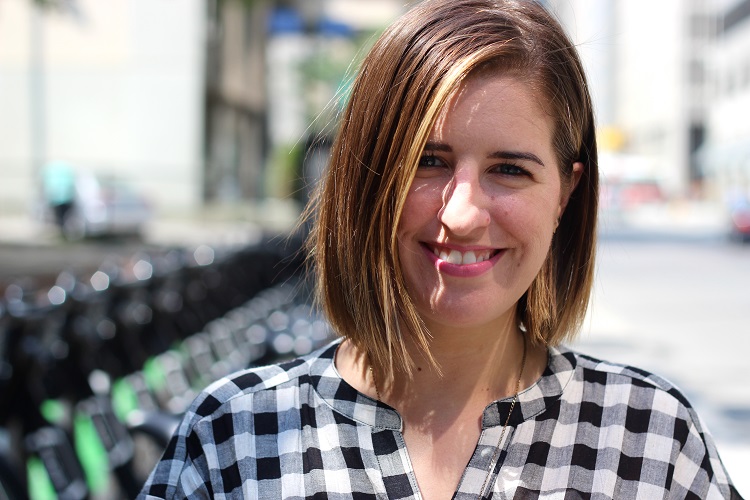 Be it the classic bullet, crayon-esque pencil, pot or tub, I love lip color in all forms. Lipstick is the single most transformative beauty product that helps channel a desired state of mind. It's the opener and closer. I instantly feel complete wearing it, even if the rest of my face is bare.
One such lip color that has made it pretty easy to smile lately is a bubblegum pink by ILIA. The self-sharpening Lip Crayon, in "Call Me," is as good as it gets. The color was inspired by one of my favorite 80s flicks, Pretty in Pink! It's a vibrant soft pink—uplifting in nature. The semi-matte finish is modern and comfortable.  ILIA cracked the code on organic lipstick so it comes as no surprise that this lip crayon rules the world.
P.S. I've been wearing this polish for a few weeks now and might just embrace the bare nail trend the rest of summer!
Photos by Alanna Glass