How do you apply your perfume? I've always been a spray through the air and walk through it kind of girl, which the lovely ladies at Diptyque informed me is the French way. Instantly my haphazard ways are Parisian chic! A few weeks ago, I visited the Bucktown Diptyque boutique— always a wonderful treat for the senses. I was in search of a new perfume and let my nose lead the way.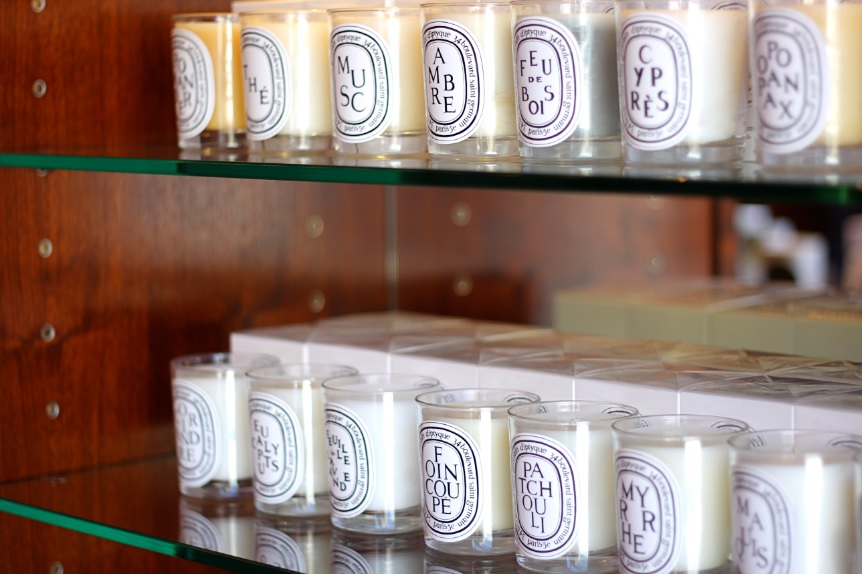 Diptyque approaches the scent selection, be it home or personal, in a very experiential manner. Starts with a chat on your likes and dislikes and continues with a "last man standing" style smell test. No worries if you don't know your scent profile — mine is admittedly vague and ADD. They have a way of challenging your instincts and introducing you to notes you didn't even know you would like. I am all rose all the time, but my favorite candle is Baies (it's actually the top seller) and I'm wildly attracted to the Vetyverio perfume. OK…yes, both of those have rose, but vetiver in its pure form is a rooty, earthy scent. Turns out, I love it.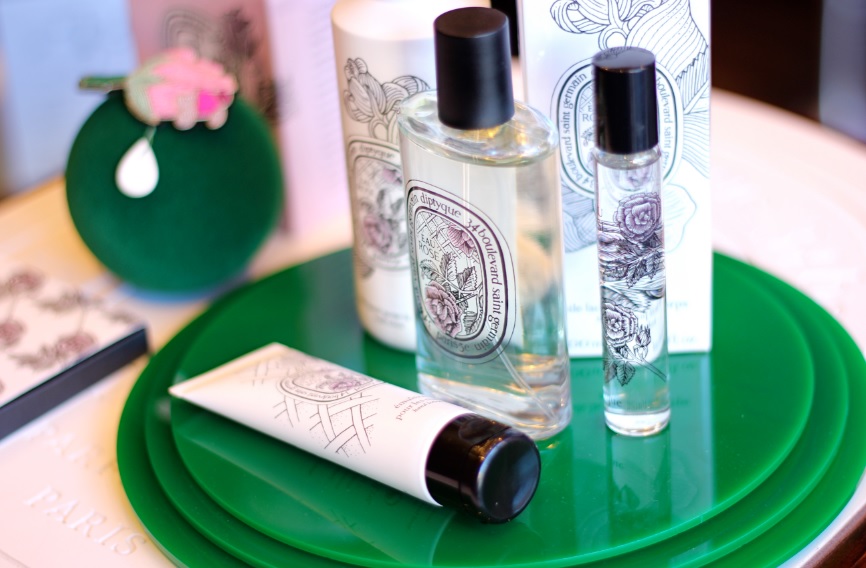 Because it's Valentine's Day and I adore you all, I've got a giveaway courtesy of of the Diptyque Bucktown team!
If you're in Chicago (or plan to travel to Chicago!), Diptyque is inviting one of you to come in and pick out a candle of your choice from the classic collection. Leave me a comment by Sunday 2/23 and I'll pick at random!
Also, I've got a mini Rose candle and Eau de Rose sampler set to give to away as well. You can enter via Rafflecopter below. Good luck!
a Rafflecopter giveaway

Note: this post is sponsored by Diptyque Bucktown, who so kindly provided me product samples during my in-store visit.