I have an audience when I'm doing my makeup. There are usually two eyes staring intently at my every move. It's intense, sure, but I like to think of Betty (my Boston Terrier) as my sidekick. After all, I did teach her the "get pretty" command. Oh you don't know about that one? It's when your dog crawls into your lap and gets into a cozy position on her back so that she can get nails clipped and buffed. I am not even kidding.  I'll have to Snapchat it sometime. She's such a special little pup.
I'm sure I've given Betty some entertainment lately. I've been drawing and doodling on my face like a kid who just discovered crayons with the new Clinique Chubby in the Nude Foundation Stick.
It's the newest member of the Chubby posse. You know the crew, twist up pencils (that you don't have to sharpen!) for lips, cheeks, eyes, even contour and highlight. It makes so much sense that there is a Chubby Foundation Stick now. I'm here to officially tell you that it is awesome.  It covers what I need it to – lately a blemish on my cheek that I absolutely cannot ditch – and gives skin a healthy brightened look. It all blends in so evenly, no matter how you doodle. My skin adapts to a few shades but right now my best match is Intense Ivory.
I've got to say, it's pretty liberating to color all over your face. And I've been getting rather artistic lately.
There's the Curious Kitty. I have permanent red nose so this technique, which brightens your eyes when blended, works great for me. Even before I started Doodling, I placed makeup here on my nose. Way more fun to draw Whiskers and look at your dog to see if she identifies.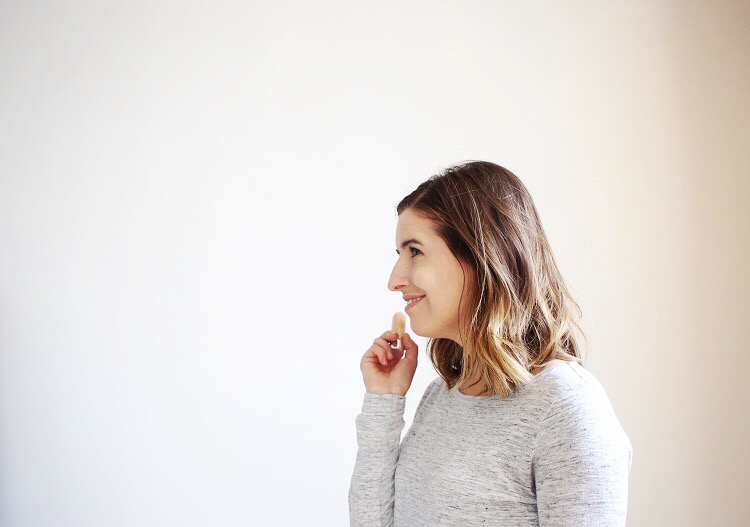 How about Dollface? It can be a way to define cheekbones. After blending in, I'll grab the Chubby Highlight and draw a line right above and across the cheekbone. Instant pop and my stubborn cheek blemish is safely concealed by my doodle.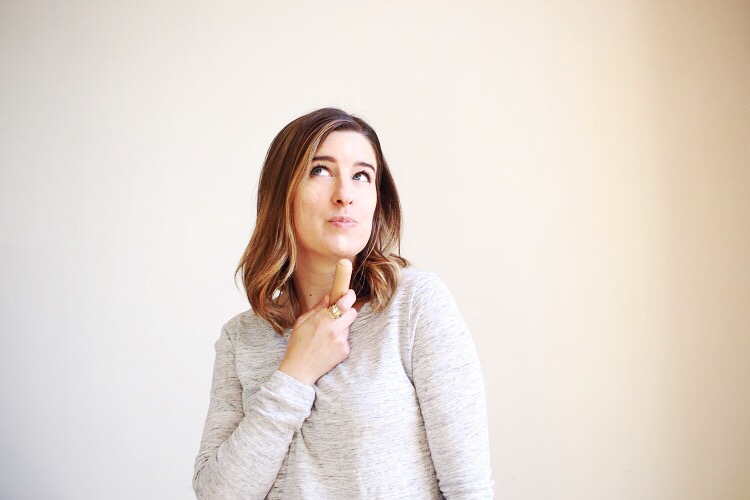 Here's Tick Tock Clock. Doodle four lines at 12, 3, 6 and 9 o'clock for sheer coverage. When I'm having a jump for joy good skin day, this is all I need.
One morning when I was feeling really romantic, I also scribbled my boyfriend's name on my forehead. It's only three letters so it was actually really effective placement. It's the makeup equivalent of putting his initials in a heart.
After doodling, I used Amp'd Up Apple on cheeks and Mighty Mimosa on lips. And lots and lots of mascara.
Photos by Rachel Dickens
This post was sponsored by Clinique. Thanks to Clinique for giving me some Doodling ideas – the artwork, results and opinions are all mine!