Chicago is a shopping destination and beauty boutiques are plentiful. I'm introducing a new feature, 312 Shops, to detail my favorite places to shop in the city and to explore some new territory.  Consider this your guide to Chicago, by way of beauty. I'm kicking things off with one of my favorite boutiques, the Lincoln Park Bluemercury.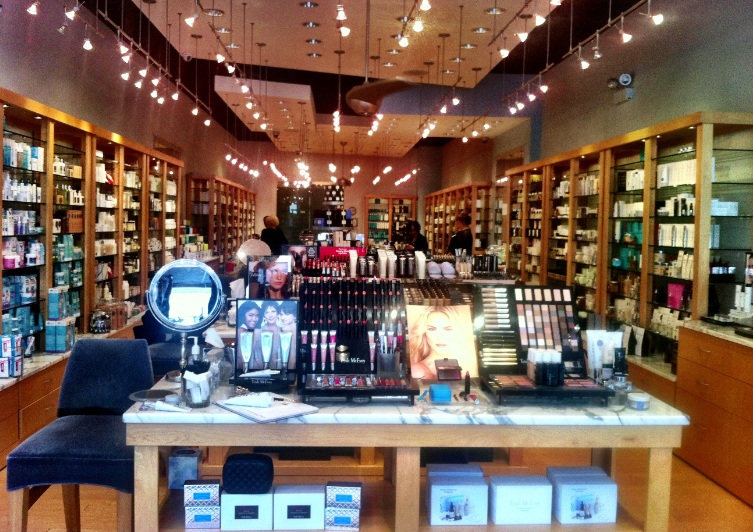 Before I got back to my Midwest roots and made Chicago my home, I lived in DC for about five years. I was fresh out of college and just starting out in the working world, saving my hard-earned pennies for important things like rent and food, but also lip gloss. Priorities were in check, clearly. One of my favorite places to visit was Bluemercury.  I frequented the M Street location on the regular and ventured off to the Dupont Circle store during lunch breaks occasionally. It was my peaceful oasis and provided a total aspirational shopping experience. Bluemercury was originally founded in D.C. in 1999 by Marla Malcolm Beck, just 29 years old at the time, and her husband Barry. She had a vision and turns out, everyone wants a peaceful beauty oasis. Bluemercury is the fastest growing luxury beauty and spa chain in the nation. Chicagoland is home to a total of five, with the latest opening in Highland Park this weekend!  The Lincoln Park shop on Halsted is a girl's dream.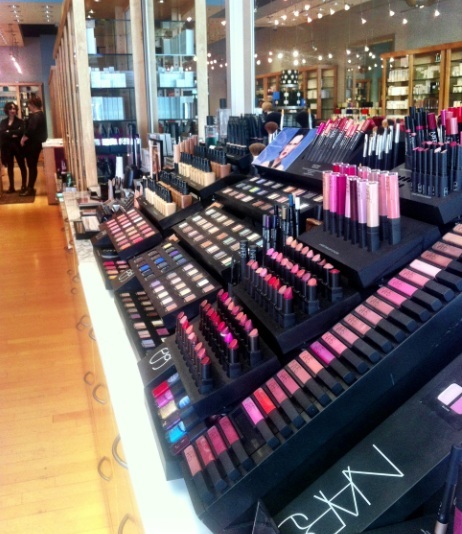 I always like being welcomed by a giant display of NARS
The look… Both inviting and contemporary, think hardwood floors, Persian rugs and white marble.  It's a concentrated space — so much pretty for eyes to take in at once. Rows upon rows of makeup displays, walls of product housed on glass shelves and jars of minis, like Fresh Sugar Lip Treatment in every color possible.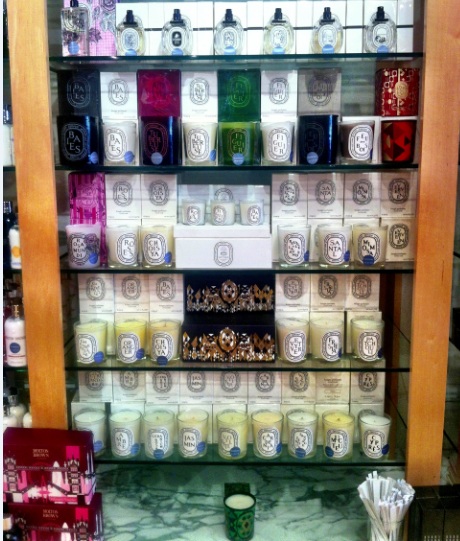 Drool-worthy wall of Diptyque, next to a massive amount of Molton Brown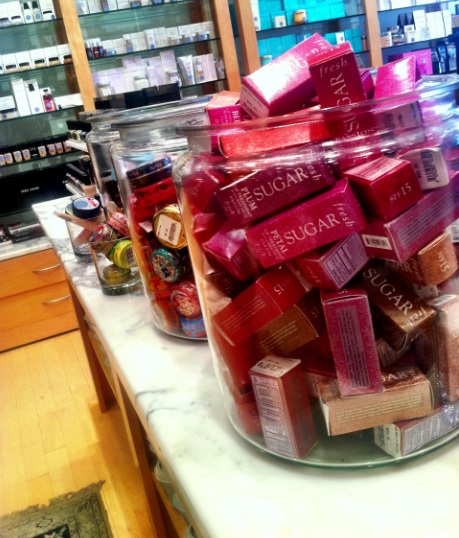 Like a kid in a candy store
The brands… You'd normally have to visit a handful of different stores and/or online shops to find the variety of brands you would in Bluemercury. There's a mix of artist makeup lines, like NARS and Bobbi Brown, derm-approved skin care, including Dr. Dennis Gross and Skinceuticals, niche brands, such as REN and Diptyque, and tons of luxury. The Lincoln Park shop also has loads of Kiehl's, Moroccanoil, Oribe and dedicates a healthy amount of real estate for NEST.
The perks… Bluemercury seems to get new releases and seasonal collections earlier than others (this holds true in their online shop, too!) and their staff is super-friendly — Richard is the man. Samples are plentiful and they host a lot of fun events, which are always BYOB.  At least they are when I go. Bubbly and beauty talk just go together. Am I right?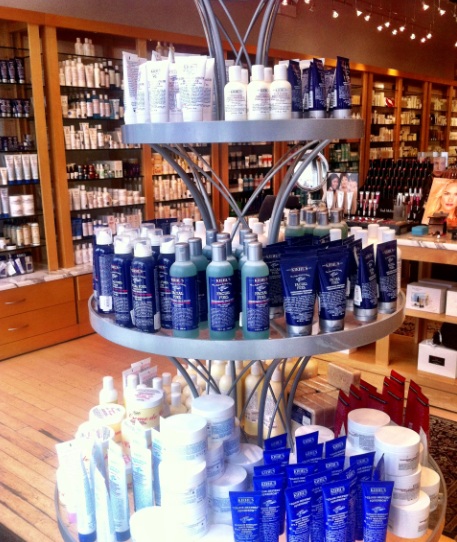 Kiehl's for days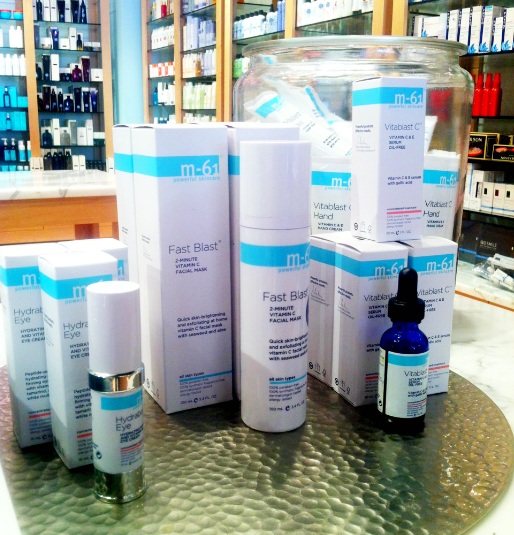 M-61 available only at Bluemercury
The exclusive… The M-61 skincare line, developed by Marla Malcolm Beck, fuses the best of science (peptides, glycolics, retinol) and nature. The M-61 line, including a yummy collab with lip scrub queen Sara Happ, is sold exclusively at Bluemercury.
The unexpected… It's also a full-fledged spa! Facials, body massages, micro-derm and waxing — they do it all.
Bluemercury also has a beauty blog, authored by Marla, that I faithfully follow. You can almost always expect her take on seasonal collections, like these NARS Pierre Hardy blushes, and even some reveals on what she's working on behind the scenes with M-61.