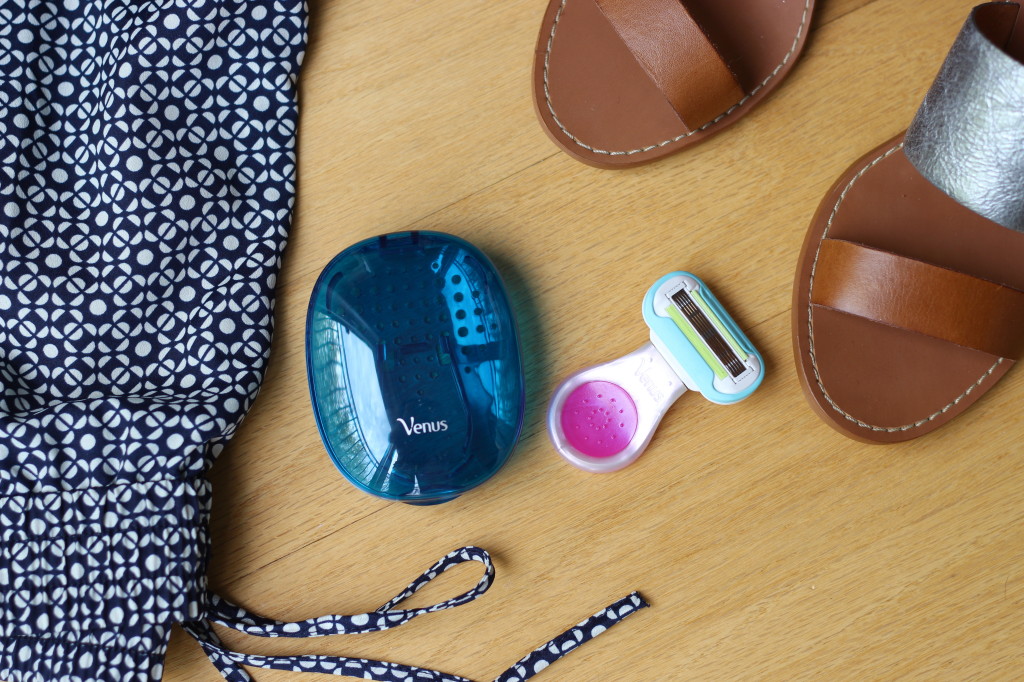 Spring, I like what you're serving up. Glorified pajama pants in public (and work!) are not only acceptable but stylish, easy to walk in block heels are everywhere and a razor that I've been wanting for years now actually exists. The new Venus Snap with Embrace is tiny and portable but not disposable or inferior to its full-size sis. It's the same Embrace just on a mini handle.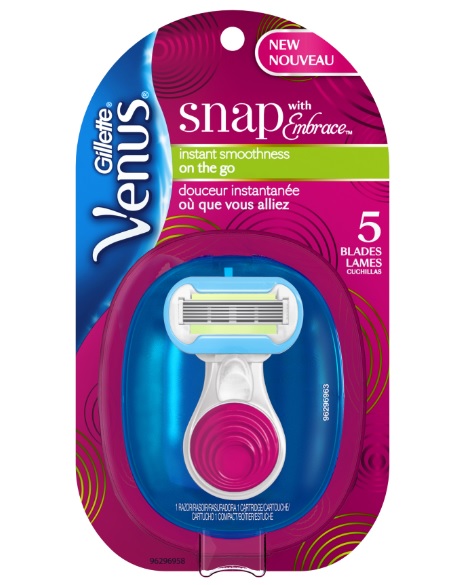 Traveling for more than a day means I bring a razor which typically leads me to usually nicking myself with a razor. I'm not impressed with me, either. According to the Gillette Venus Razor Finder Quiz which helps women find their Perfect Match (yes, a personality quiz for razors), the Snap and I are perfect for each other.
However, way more exciting than legs free of hacks is the compact it lives in. I'll happily do without packing my razor in a shredded plastic baggie. If you find yourself in a rush, you can just whip this mini out, wet the razor and quickly shave away the strays. Always the knees for me. I never actually see those hairs until I'm at work.
Speaking of perfect match, printed PJ-esque pants are right up there on my love list. Despite the drawstring waist they can be dressed up and have structure. I even wore these to mass on Easter Sunday. Surprisingly, they encourage me to keep up on my fitness. Don't let the stretch waist fool you; these are less forgiving than a pair of leggings. Easter candy was how I figured that out.
Disclosure note: This post was sponsored by Venus through their partnership with POPSUGAR. While I was compensated by POPSUGAR to write a post about Venus, all opinions, as always, are my own.