Moving gives you a new appreciation for the ordinary and for what is yours. It's beyond belongings, but also the look and feel. The familiar smell of your environment, the messes you made, and the tile you scrubbed till it shined. The stress of moving is manifesting in my muscles and mood. I spent my Fourth of July weekend knee deep in boxes and Target runs. But, there's the ups: a new place with my boyfriend (yes, we moved in together!)  And the downs: cleaning out the bros that inhabited the space before we did. Let's just say I don't think they ever cleaned. When we looked at this apartment, I saw potential. Now that we're in, I'm realizing it's going to take a lot of blood, sweat, and tears to uncover it to its fullest. Literally.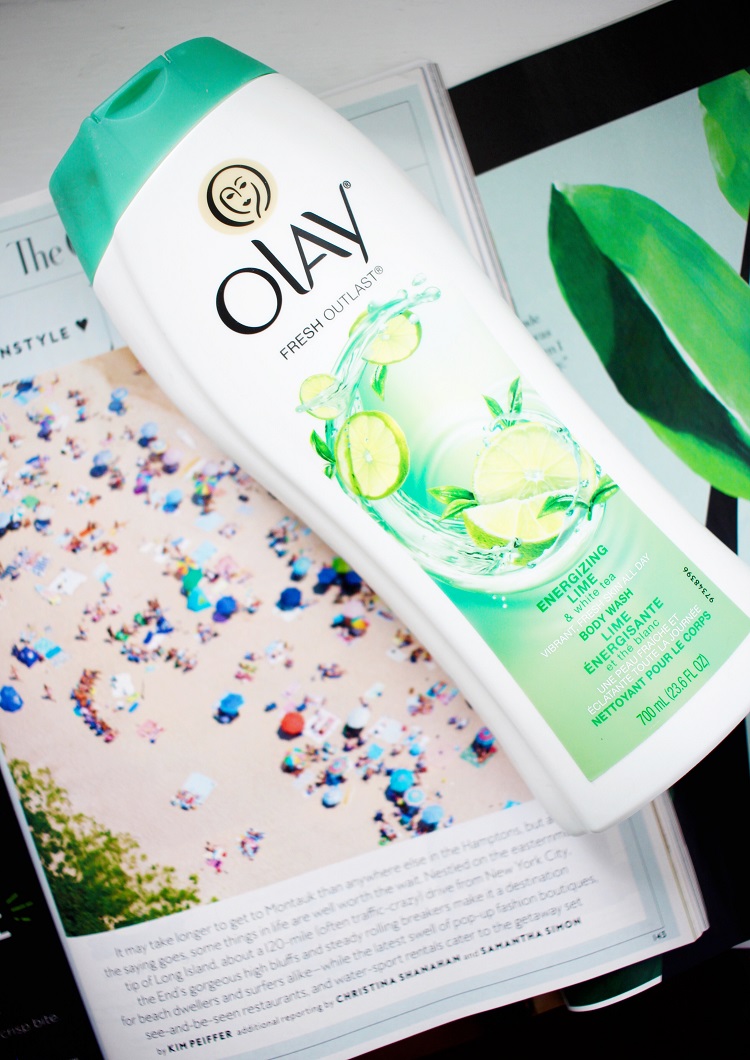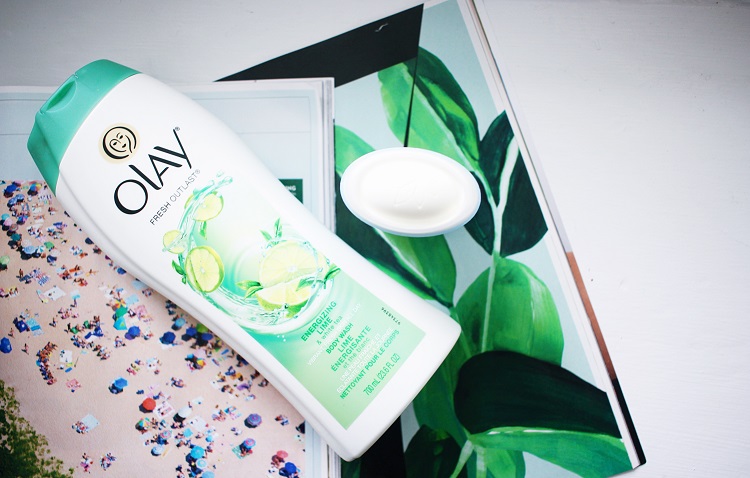 Waves of emotion have been flooding in nonstop. There's the sheer joy I feel about moving in with the man I am madly in love with and also the impatience and frustration because our home is not yet perfect. I'm craving the ordinary comforts of home. I might not have my living room set up, my clothes out of boxes, or anything in place, but I did spend time getting our bathroom ready. Stepping into the shower and seeing the familiar green bottle of Olay Fresh Outlast Body Wash in the Energizing Lime & White Tea scent that I've been using was the ultimate ordinary comfort. I think I actually cried in the shower. My muscles were aching and the cooling effect the body wash has felt the best it ever has. I did a double cleanse – scrubbing with a body brush the second time. I needed that shower to be clean, sure, but also to get my mind right.
I've been doing so much manual labor that I reached for the Secret Outlast Xtend. A full 48 hours of protection did my body good. The Completely Clean smell is really soft and exactly what I like in a deodorant. Again, there was comfort in the familiar and just knowing something would work. Unlike my laundry closet light switch. That isn't as easy a fix.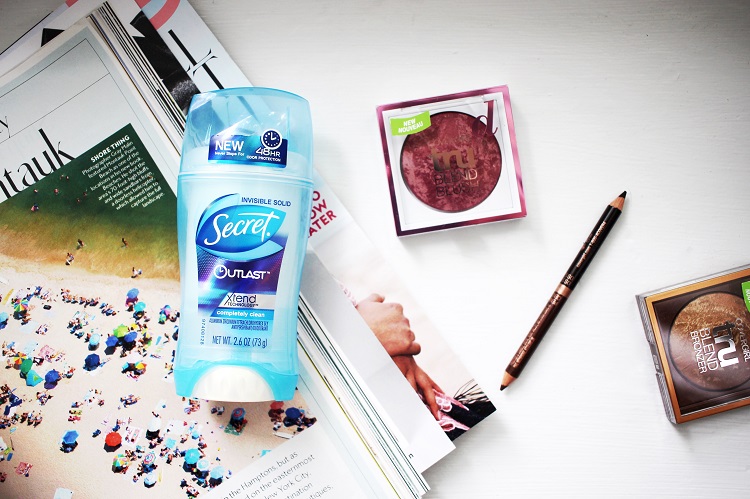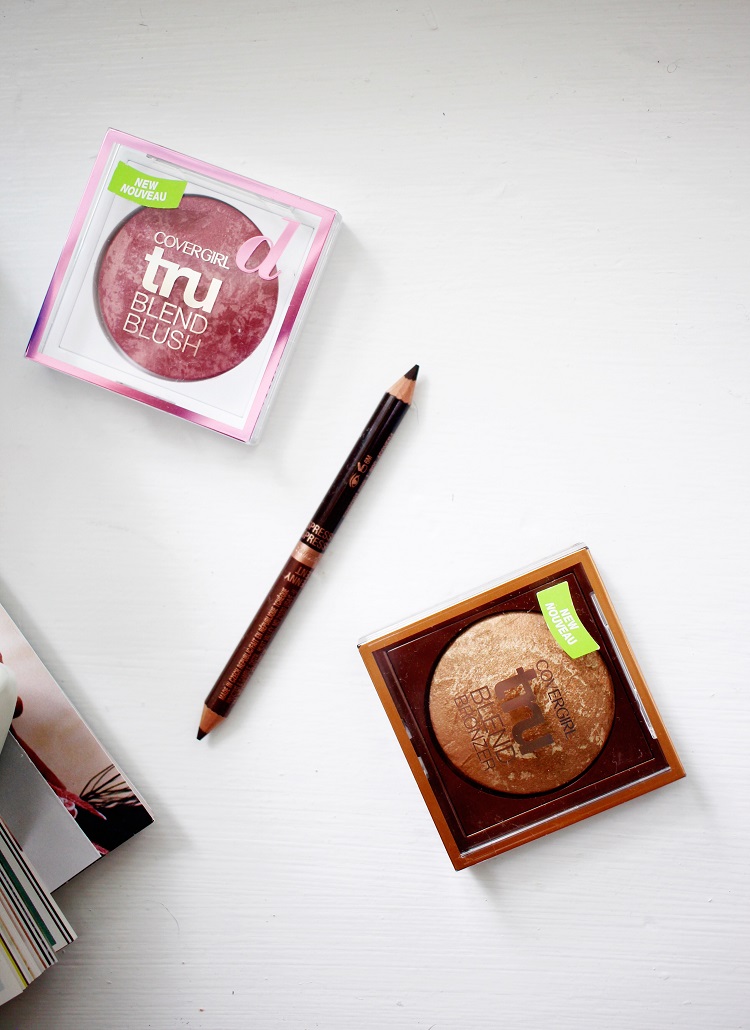 When I say that my beauty products were the saving grace of this move, I assure you that that isn't superficial. For starters, they are fun to unpack and organize so it's satisfying progress. And, they make me feel like me at a time that everything feels foreign. I got really wild for a date night at Target in the cleaning aisle and smudged on the espresso end of the COVERGIRLl Tru Naked Waterproof Eyeliner Duo. So wild, right? I also dusted some COVERGIRL TruBlend Bronzer and Blush on my cheeks. These two steps were simple and also made me feel pretty, even though I'd been changing toilet seats and scrubbing tile moments before. The blush in the color Deep Mauve is so beautiful – I'll be reaching for that a lot come fall. For summer, it's really pretty with a bare everywhere else look.
We've got our work cut out for us with this apartment, but I've got beauty (and Summer Shandy) to give me a familiar mood boost when I need it most. Anyone move into a fixer upper? Please share your advice. I find I want to do everything and know that I need to focus a bit more.
This was sponsored by P&G Beauty. All opinions are based on my experiences and insights. Thanks for your continued support!
P.S. Previous P&G giveaways have been fulfilled; some twice. Please email me if you have not received anything yet and I will also follow-up with those of you that have contacted me recently. Thank you, thank you for being so patient as this gets worked out.