The one-piece is alive! No further proof needed than seeing one-piece bathing suits worn by the ladies of the Bachelor on those "once-in-a-lifetime" dates. As Glamour so aptly pointed out, if Chris Harrison allows this, then it most definitely is a thing again. The one-piece, or maillot – if we're getting fancy, can be sexier than more skin in my opinion. I'm all for body flattering especially when I'm feeling body conscious. I like bagels, a lot. And I've been wearing stretchy pants and baggy sweaters for three months.
Pre-vacay, I did a few rounds with Supergoop Gradual Self-Tanning Mousse to make sure this was the only thing blinding people at the pool. The texture is silky and smooth, which makes for an easy application. Bonus: it has SPF 20 so you can totally use this while you're in the sun, too. The Supergoop added much needed color to my legs, which is an added bonus for a petite girl pulling out all of tricks to appear taller and leaner.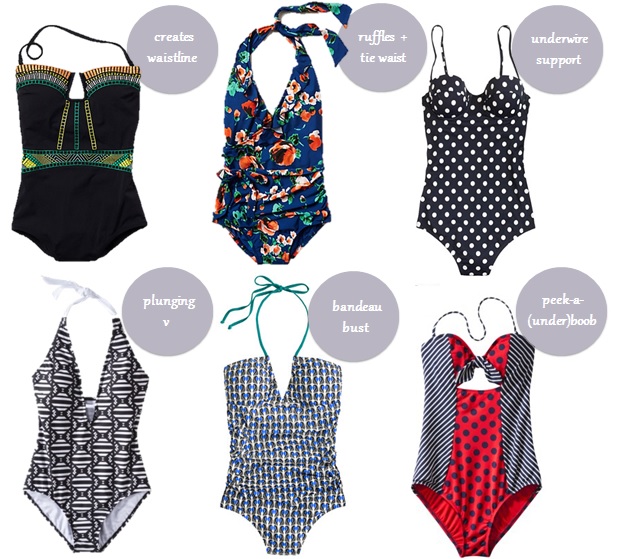 Top, L-R: Best in Waistline; Best in Ruffles; Best in Underwire
Bottom L-R: Best in Deep V; Best in Bandeau; Best in Slimming Stripes
I snagged the navy and neon green halter one-piece with a plunging v and open back for $5 (no joke) at the end of last season from Old Navy. Best score ever, right? My husband even said (without prompt) that he thought it was sexier than my bikini. With an endorsement like that, I mean…order up another.