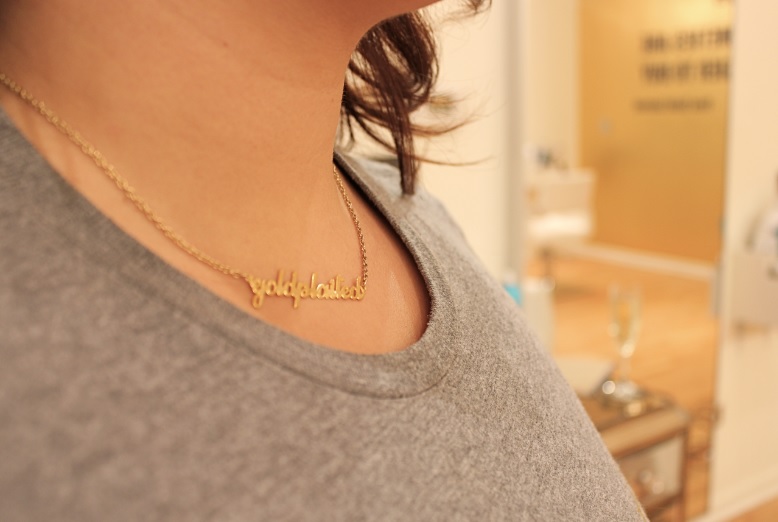 Oh my gold, ladies. There's a new pretty player in town! Chicago's newest salon is part blowout bar part makeup lounge and oozing with gilded style in every square foot. By design, of course. Goldplaited, located in Lincoln Park, didn't just want to offer blowouts or do makeup, but be a full-service pampering destination. It's a true "finishing" salon. There's a lounge, makeup and hair stations, a vanity with perfume for the spritzing and even goldplaited jewelry for sale (name plate style, naturally). It's my new happy place. I got the full Kim K. treatment last week — a duo of goldplaited stylists descended on me as if I was prepping for a red carpet (instead, it was a date night dinner at Andy's Thai Kitchen). My blowout lasted four solid days, though if not for my Sunday night ritual of deep cleaning everything on my body, I would have stretched it to Monday.
Rather than tell you why visiting this salon needs to be on your list of to-dos, I thought I'd show you by way of virtual tour!
Obligatory glass of champs.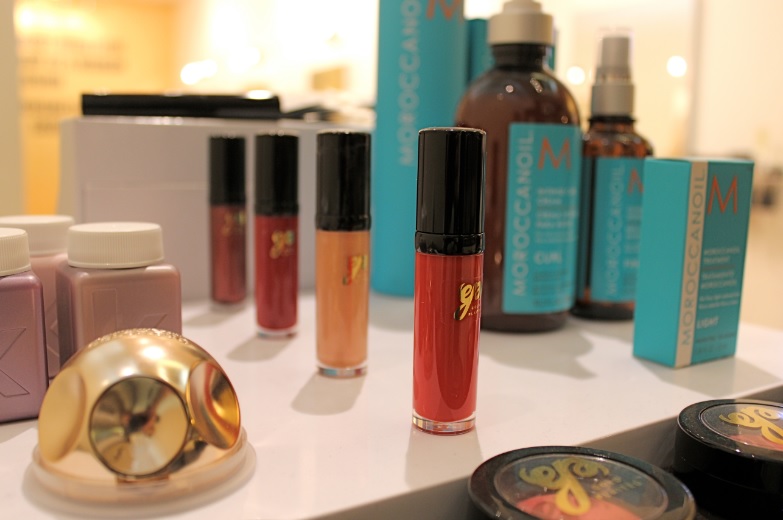 Goldplaited stylists use MorroccanOil and Kevin Murphy.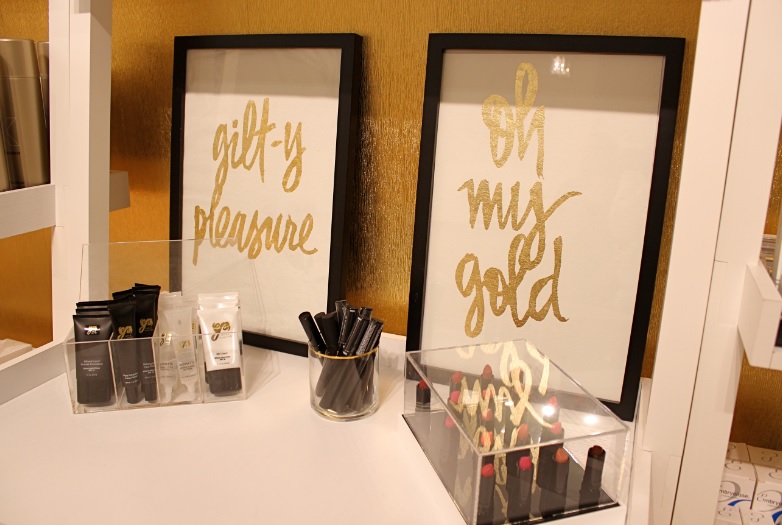 These prints are everywhere inside and I hope they start selling them! My fav (not pictured) is "gold blooded."
The makeup artists use Billion Dollar Brows, Grande Lash Mascara and their own line of Goldplaited makeup for the rest of the face. The cream shadows are fantastic!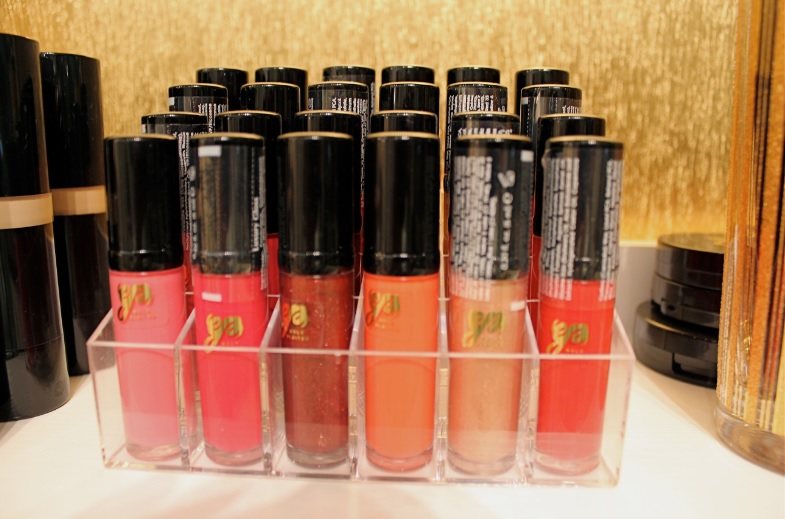 I really want to try those pinks!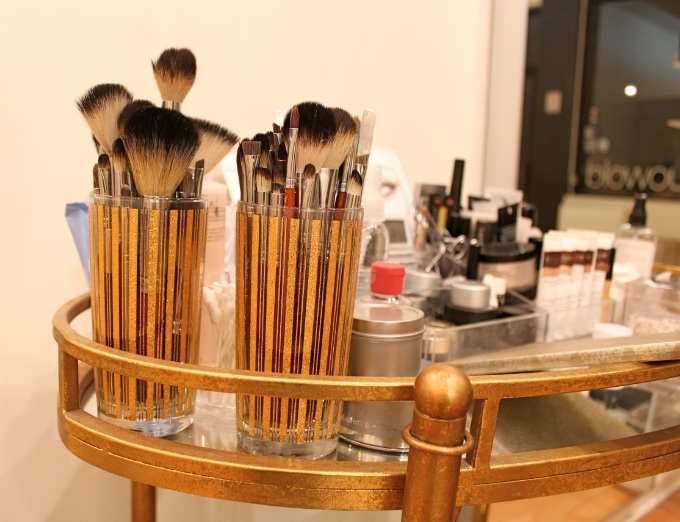 The decor is beautiful – gold bar cats hold makeup and supplies.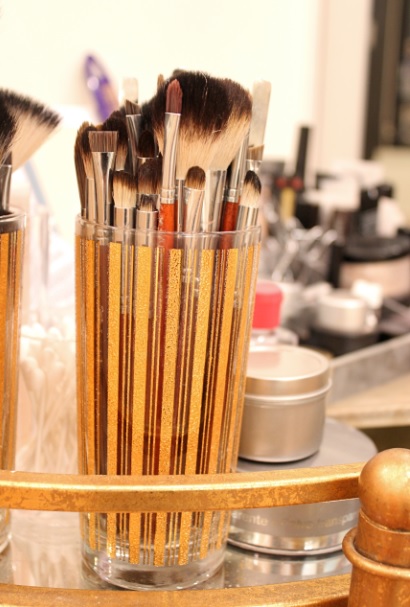 I love the brush holders — I think they're a vintage tumbler set from Etsy. Such a nice touch!
Recognize the table? It's from Target! Also, Sheffield, the cute little pup who "works" there, totally photobombed me.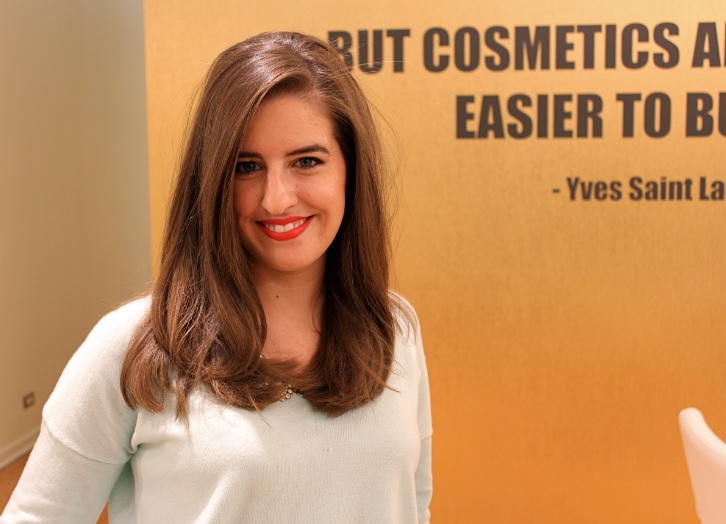 My finished look! I love how my stylist parted my hair and the volume at the roots was insane.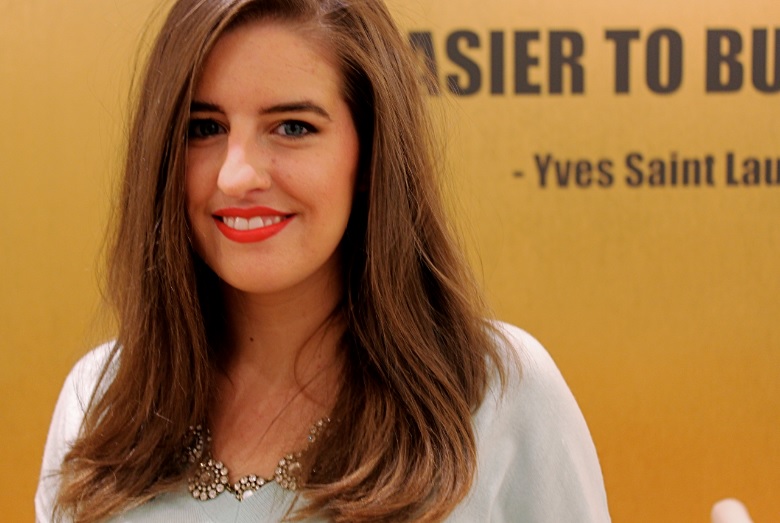 In the name of gold, I opted for a bronzey eye and a red lip. When in Rome….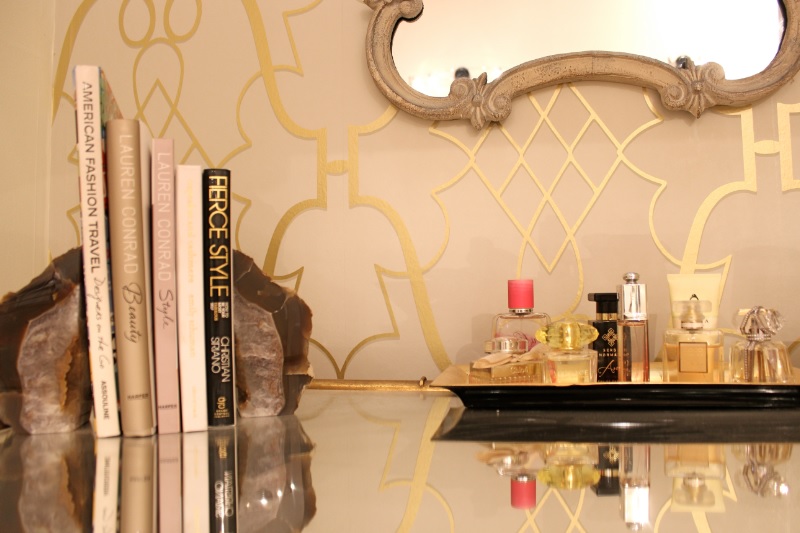 I gave myself a little Chanel spritz on my wrists and neck before leaving.
While I was there, I also crossed paths with the adorable Megan from Stylish & Scatterbrained. Have you guys seen her blog? I adore her style!
I can't wait for my next Goldplaited experience. They do dry styling as well, so I'm thinking braid, yeah?
*note: Goldplaited provided me with these services free-at-charge. My thoughts are my own — no compensation to write this. It's just that amazing!