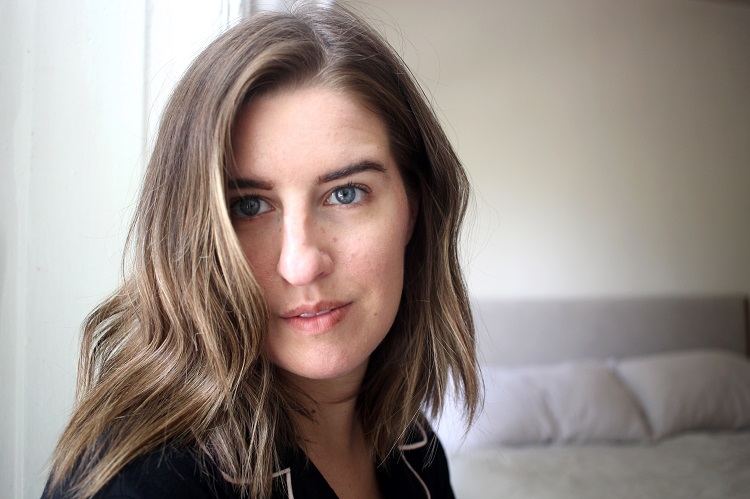 In an essay called At My Least and Most Aware, Durga Chew-Bose writes that, "It still comes as a shock to me how irreversible life is. How there's no going back to whatever version of me existed before I saw that movie … or before I took pleasure in doing nothing, before I figured out there's no one way to live." I've read this book a few times already since it came out in April, and I find something new in it each time depending on my mood or state of mind. It's a zigzag stream of consciousness that inspires me to embrace the thoughts in my head. Maybe even express them aloud. I'm a month in to 35 and more aware than ever of time. I'm developing a new relationship with it in fact. Who was it that first said "if not now, when?" Because, that, wholeheartedly. I've always used the availability of time as a way to procrastinate. It keeps my vocabulary thriving with words and phrases like "next time," "later," and "someday."
I took it as a sign when I decided to partner with SK-II on the #OneBottleAwayFrom journey. The famous Facial Treatment Essence has always been on my "someday, I'll try" list. It's lauded as one of the best skin care products around. There literally is no time like the present and I can tell you with certainty that there's no going back to whatever version of me existed before I started using it.
A little SK-II science for you: this essence is powered by Pitera™, an ingredient derived from sake fermentation. Scientists discovered it by chance after observing older sake brewers with these youthful looking hands. Now, more than 90% of the Facial Treatment Essence contains that special strain. A look at Cate Blanchett confirms that SK-II is not messing around. I think we can all cheers to that.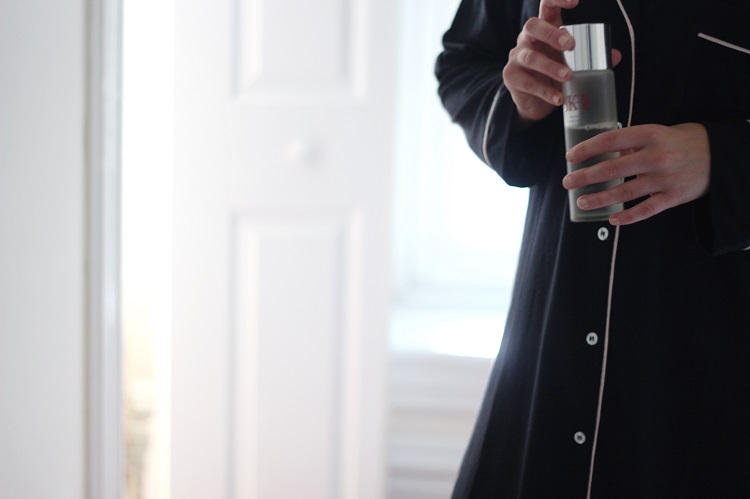 It's been a few months since I've started using this and I definitely notice the difference. After two weeks, I noticed how soft my skin was and as the days went by it looked more bright and radiant. I'm also noticing my skin tone is more even. I've been into wearing less makeup this summer so I notice how it has transformed my "no makeup" days to actually not having to wear any makeup. I do also use a vitamin C serum, but I'm fairly certain the SK-II accelerated the results. You could say I'm doubling down. It's become a part time hobby to inspect further skin improvement. Resiliency is the name of the game.
I've always appreciated what I call having a mystery age. I secretly delight when people are surprised to hear my age. I hold back a smile when people get emphatic about it, "What is your secret, tell me everything." Or the annoyance I feign when I get carded and my boyfriend doesn't. Allow me these simple pleasures, please. Taking care of your skin and seeing results is one surefire way to feel confident as you age. I've said it before, in the aftermath of previous birthdays. I'm not anti-aging. I'm pro taking care of myself. The exterior is easier, I am finding. I'm most interested in how that can impact what's going on inside. It all comes back to time and this little voice in my head that reminds me that my interior may not be as confident about being 35+. Time is every unforgiving.
SK-II has a manifesto, and I was drawn to it. It brought me back to the moment I wrote my own. They say "destiny isn't a matter of chance, it's a matter of choice … the only person you are destined to become is the person you decide to be."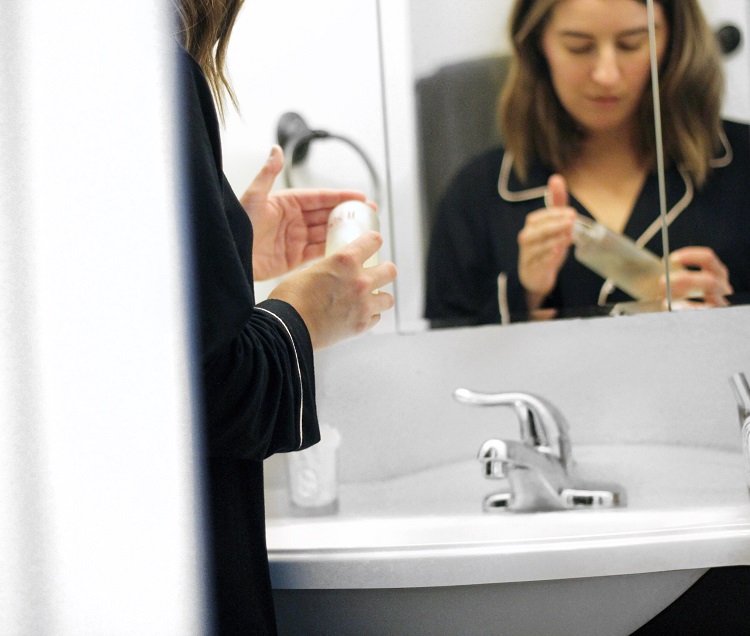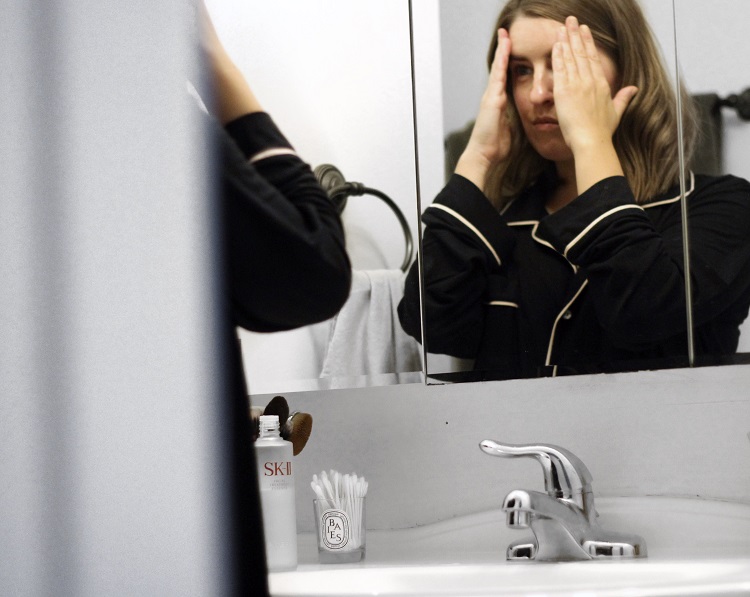 This is investment skin care, no doubt, and maybe even a small dose of therapy in a bottle. Their words have stuck with me when I use this, every morning and every night. It's the first step after cleansing, before all of my other skin care. It's actually recommended that you press this on with your hands (don't forget to apply on your neck!) I like handling my face, applying pressure on my forehead and temples as a last step. You only need a few shakes.
Time is a given. Not everything in life goes the way you want but how you (I … talking to myself here) interact with the people in your life and deal with circumstances helps shape the person you are. And that's my essence affirmation. Am I #OneBottleAwayFrom stumbling upon something even more powerful? I plan to find out.
This is a sponsored post with SK-II – a partnership I'm really excited about; all thoughts and opinions are my own. I was lucky to try the Facial Treatment Essence gratis, but it is something I would definitely purchase myself. If you are so inclined to take the #OneBottleAway journey, there are a few SK-II promotions that I wanted you to know about. If you spend $99, use code SKII99 to get a free skincare gift valued at $25; spend $150 and use code SKII150 to get a free skincare gift worth $55; spend $250 and use code SKII250 to get a free skincare gift worth $80.
Thanks for reading!
This is a sponsored conversation written by me on behalf of SK-II. The opinions and text are all mine.