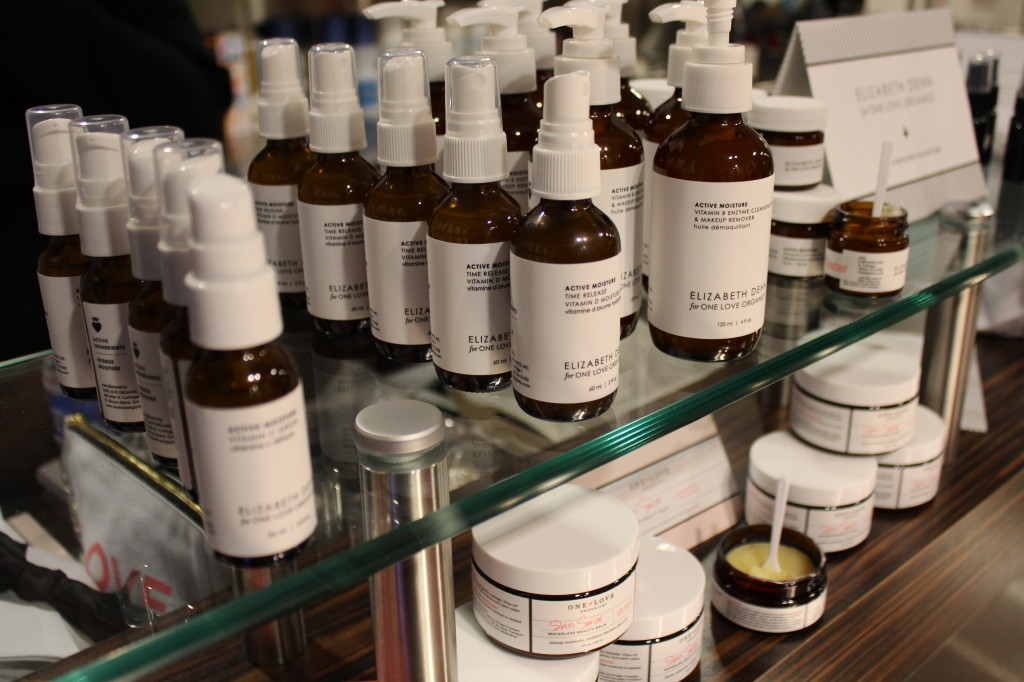 I'm back from a quick 36-hour jaunt to NYC for A Night for Green Beauty. You know what happens when you bring together a group of fanatical beauty bloggers, makeup artists, editors, brands and juice-spiked cocktails? Really amazing discussions on things like, which natural deodorant did you wear to the party? For the record, the answers were really interesting – the Green Product Junkie even whipped out a roll-on tube of Milk of Magnesia on the spot. And the proof is in the pudding, ladies. Take a good look at the glowing skin of these green gurus and you will be an instant natural skincare convert. Lina Hanson is so beautiful you almost can't look at her directly and I really just can't EVEN with May Lindstrom. Stunning.
While breaking down an entire night of green beauty goodness will be tough, I'll give it a go!
Pretty little Lurk fragrance oils
One of the stylists at James Corbett Salon sat me down in his chair for a much-needed refresh with Tela Organics hair care. I usually give the stank eye to stylists who come at me with a paste but I'm glad I was feeling risky or I never would have discovered the Tela Beach Hair. The oomph it gave to my roots was pure sexpot. I now know never to doubt when shea butter is involved. This won't be the last you hear from me on this product!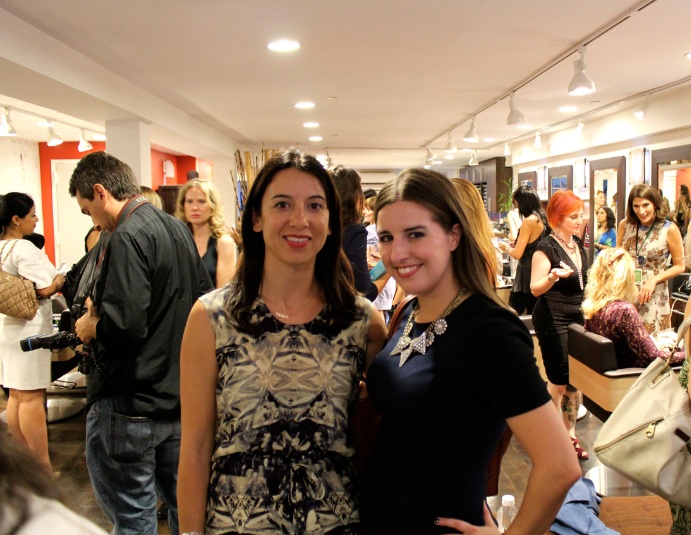 ILIA's Sasha Plavsic and me
ILIA Founder Sasha Plavsic shared some deets on new launches. Look out for a new gold highlighter to come this holiday and reformulated mascaras. Also, you need to try the ILIA Lipstick Crayon in Call Me. It's the perfect girly pink I've been searching for like ever.
La Bella Figura is at it again with exotic travel-inspired fragrance oils. This time, they brought to scent their experiences from San Miguel, Istanbul and Positano.  I'm partial to San Miguel, which Victoria will vividly paint the picture of how it came to be based on her experiences in the city during Dia De Los Muertos and how the streets smelled of fresh bread, cocoa, cinnamon, wildflowers and incense.
Lina Hanson is also working on taking the fresh grapefruit and vanilla aroma of her new Global Body Serum and turning it into a fragrance.  And, for moms of wee ones, she is also launching a Baby Serum this fall.
I chatted with team Kjaer Weis, pressing for details on the new foundation coming and getting in some physical exercise by doing reps with the weighty compacts! I'd be one happy gal if my makeup bag was filled to the brim, even if it caused lower back pain! I need to get on the taupe eye shadow Wisdom stat.
Alexandra of Revolution Organics touching up Katie of the Green Product Junkie
Summer may be fleeting but bronzer is here to stay. Revolution Organics Co-founder Alexandra Zanella showed me how to use the Bronzed Freedom Glow to bring life to the face. A fun and easy trick that actually makes you look like you were in the sun? Blending ever so slightly a dab on the tip of your nose.
After standing in my four-inch booties for hours, I was feeling the burn and onset of blisters. First time in boots all season is killer! It was fate that at that very moment I struck a conversation with Britta Aragon, founder of CV Skinlabs, who spritzed me down with her Rescue + Relief Spray. Instant cooling effect. I can see myself getting a little trigger happy with this mist!
Gotta love how this event all started with my Chicago ladies of La Bella Figura! Thanks for being such wonderful hosts.