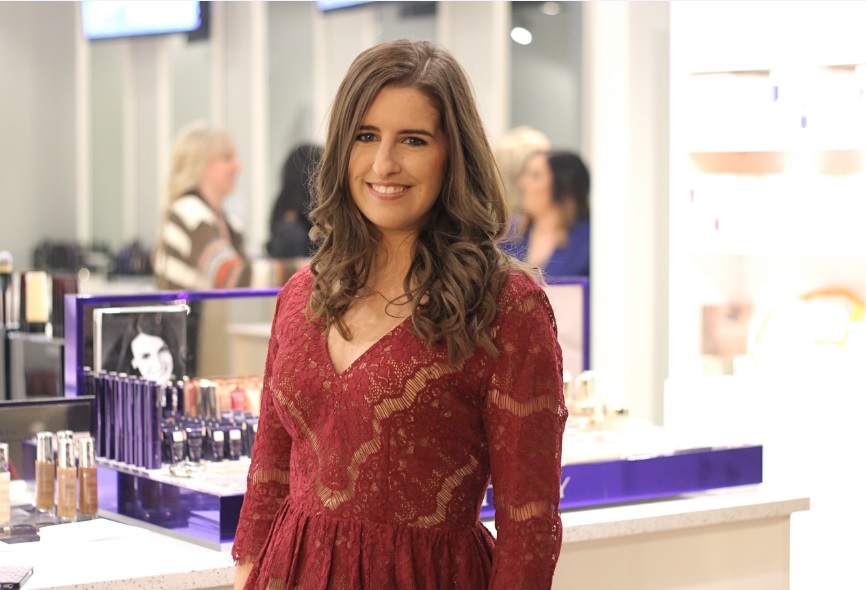 Ask me my favorite place to get my makeup done in the city, and I'll tell you Arch Apothercary. The weekend of Valentine's Day, I headed there with Christine for some girl time over blowouts and makeup. I was heading directly to dinner with my husband from there and Arch made me feel so pretty for date night. I've been wearing a lot of lip color lately so was looking for something a little more evening on the eyes.  I love the layered bronze eye that Betsy Branca (founder and owner of Arch!) gave me and have been replicating it on my own since. If you have blue eyes, you must try! Our peepers really pop with these colors.
It's seriously the easiest.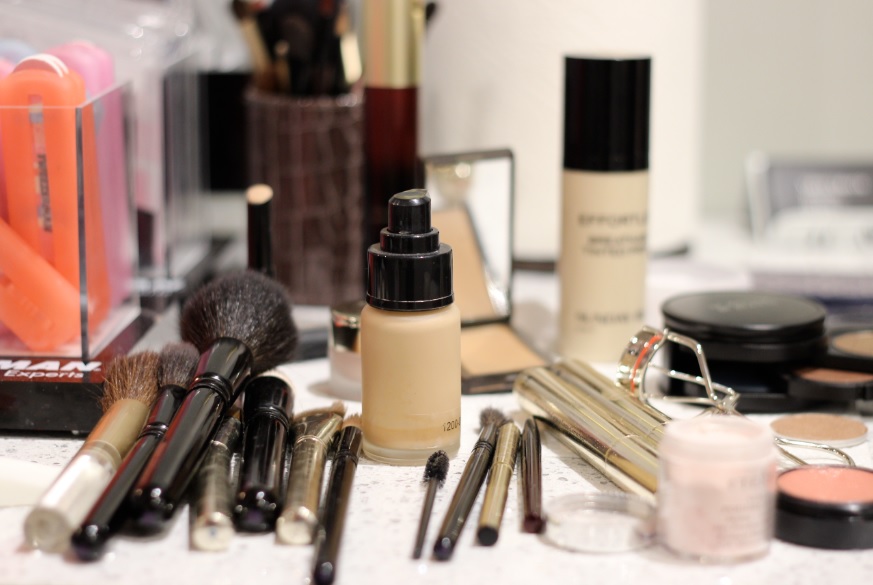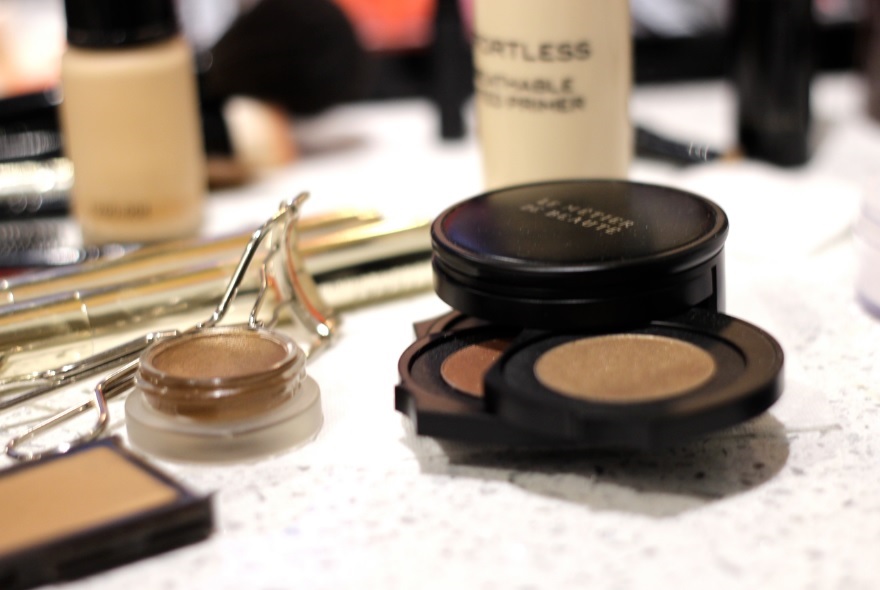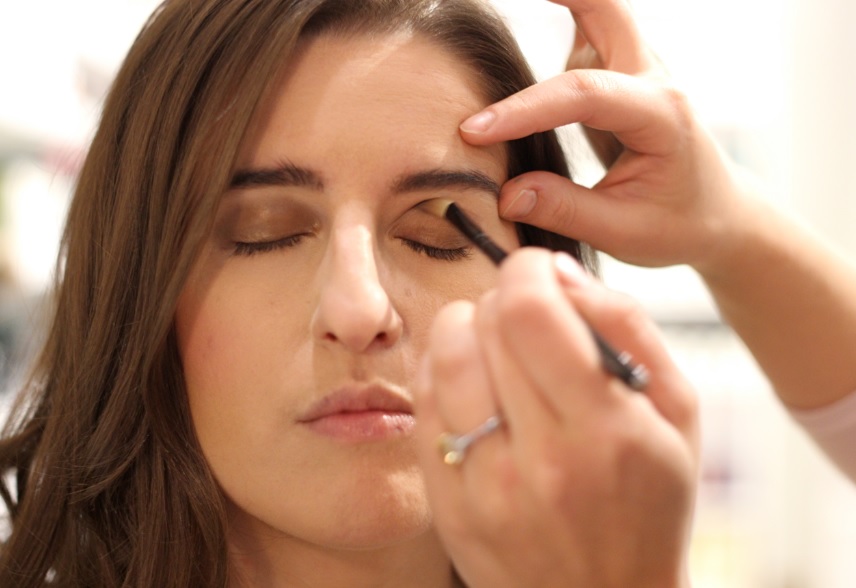 1. Prime lids and layer on a cream bronze shadow (Betsy used RMS Seduce) from lash line to just above your natural crease. No need to be too perfect because you're going to layer over it with powder eye shadow.
2. Take a fluffy shadow brush and blend a light bronze over the entire area you just applied the cream shadow.
3. Take a slightly darker color and blend it on the outer edge of the crease for more definition. Then take a small pointed-tip brush (I love this one) and sweep that darker brown across the lower lash line.
4. Apply mascara to upper and lower lashes.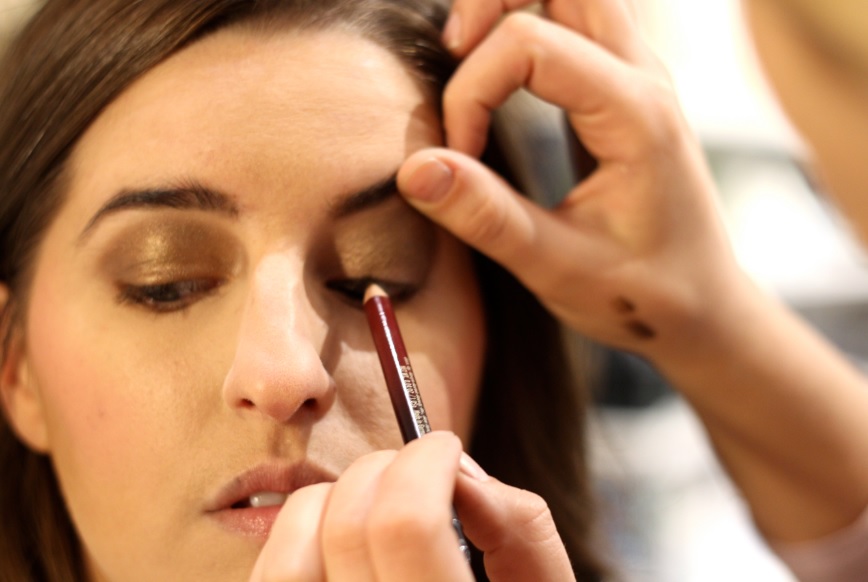 And that's it! Eyeliner optional. She tightlined my upper and lower lash line since I was going out afterward, but when I do this for day during the work week I only do mascara.  I loved Christine's makeup, too. She gives a how-to on contouring over here  (featuring my fav Jenny Patinkin brush!) which you should definitely check out.
P.S. Arch is opening in Madison, Wisconsin this spring! Um…this year marks 10 (oh my gah) since I graduated a Badger. You college peeps sure are lucky, though.
Photos by Christine Petric
Note: Arch Apothecary treated me to complimentary services during this visit.