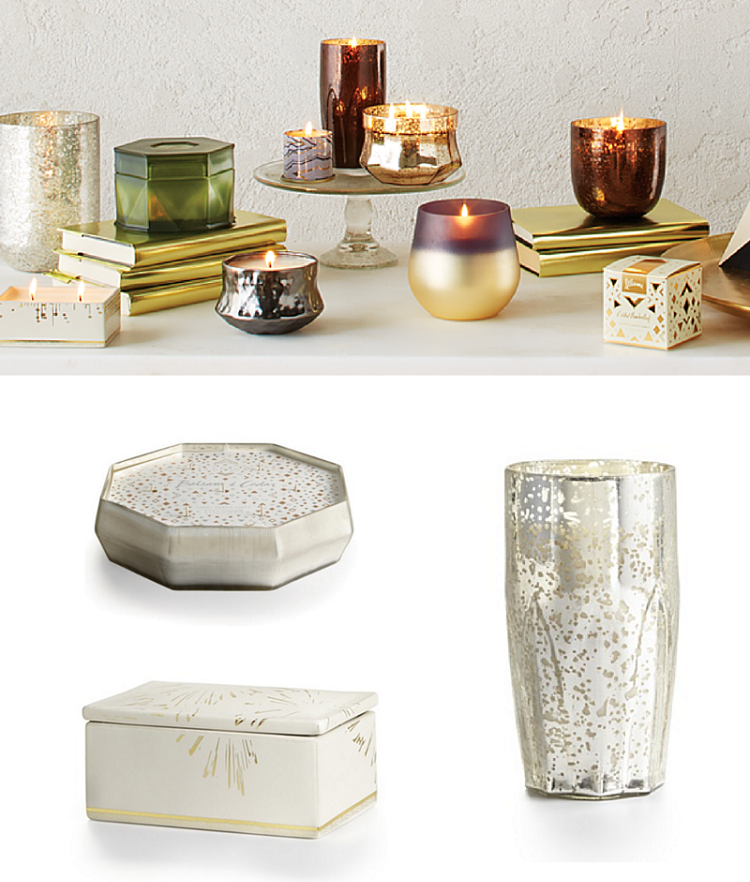 I treasure my candles to the point where sometimes I burn them so slowly I probably don't enjoy them as much as I should. Which is completely silly. I should be lighting them up!  I'll never forget when I came back from Toronto one weekend to find my friend Kevin, who had been staying at my place housesitting, burning my Diptyque candles. I quickly blew them out and slowly let my blood pressure ease. Oh, Kev. It was both funny and shocking – seeing as I consciously light those infrequently and then carefully up cut the wick after each burn. Funny, though, because why I am so dainty to use the things I love the most? Candles are so pleasing to the senses when they're burning so it's a genuinely sad moment when that party ends. Unless, that is, they can have another life as a beautiful piece of home décor. That is the reason Illume is on my list of favorite gifts to give (and get) this holiday. I actually thought this gold etched ceramic box was for jewelry until I opened it and saw a two-wick candle. There's also this etched jar that I would burn furiously just to I could store makeup brushes inside. And I completely lost it over this opulent geometric glass dish – so luxe! There are seven wicks in that candle so you know it's going to be incredibly cozy to snuggle up on the couch with that and Netflix. My lesson: don't hold back on enjoying things in life because you don't want them to go away. Experiences may be temporary but live them – and light them – to the fullest.
P.S. All holiday gifts on Illume are 20% off today (Dec 14) with code GIFT20.
Catch up on all of 312 Beauty favs for holiday here.